CoolSculpting
Offered at our convenient location in Scottsdale, Arizona
The CoolSculpting fat-freezing procedure is the only U.S. Food and Drug Administration (FDA) approved,* non-surgical fat-reduction treatment. CoolSculpting uses controlled cooling to eliminate stubborn fat that resists all efforts through diet and exercise. The results are proven, noticeable, and lasting—so you'll look great from every angle.
Freeze the Fat, Sculpt Your Body
Most of us have stubborn fat despite a nutritious diet and diligent exercise. Everyone has regions on their body where fat likes to gather whether we like it or not. If you've struggled with attempts to eliminate undesirable fat, then you're a great candidate for CoolSculpting.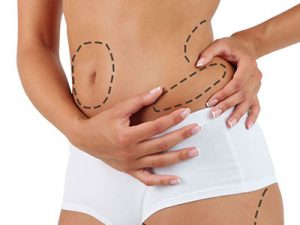 The CoolSculpting procedure is FDA-approved for the treatment of visible fat bulges in the submental area, thigh, abdomen, and flanks. As the #1 non-invasive fat reduction procedure worldwide, with millions of CoolSculpting procedures performed annually, doctors regard CoolSculpting as a safe and effective treatment for targeted fat removal.
Experience counts. With so many people trying to jump on the CoolSculpting bandwagon, it's important to have a doctor with the experience to deliver the best results from the procedure. Dr. Andrew Wolin has been performing cosmetic procedures since 1985 in Scottsdale and the greater Phoenix metropolitan area. As the director of Wolin Plastic Surgery Center, he ensures that his team meets the highest standards of professionalism and patient care.
Call To Schedule Your Consultation (480) 270-6767.
About CoolSculpting in Maricopa County
The medical name for the science behind CoolSculpting is cryolipolysis. Cryolipolysis means 'freezing fat'. This technology has been increasing in popularity over the previous decade as a non-invasive, non-surgical way to sculpt your physique and recontour troublesome regions. CoolSculpting technology uses this controlled cooling method to target and kill only the unwanted fat cells. In the weeks to follow, your body naturally processes the fat and flushes these dead cells through the lymphatic system.
How Safe Is CoolSculpting?
"I have been a Medical Doctor for 40 years. Before I ever treated my first patient, I swore an oath, 'First, Do No Harm.' I would not perform CoolSculpting in my office if I had doubts about the safety or effectiveness of the fat reduction procedure. That's why I was the first CoolSculpting patient in my clinic."

Dr. Andrew Wolin
How Much Does Coolsculpting Cost in Phoenix?
Prices for CoolSculpting sessions will vary. Two main factors affect the cost of CoolSculpting:
The area of the body being treated
How many treatments are necessary
The smaller the region being treated, the less CoolSculpting will cost. Larger areas require larger applicators or even multiple applicators. Also, different patients will need a different number of sessions. Some patients will only need one treatment session while others might require two or three sessions.
Before and After Photos
Benefits of CoolSculpting
Proven fat reduction
Attractive body contouring
Long-lasting results
FDA approved
Safe with very low risk of complications
Quick procedure
Little to no downtime
Am I an Ideal Candidate for CoolSculpting?
The CoolSculpting fat-reduction procedure is specially designed for those who have unwanted fat in targeted areas. Unlike weight-loss surgery (e.g., gastric bypass), CoolSculpting is not a weight-loss solution for obesity. Some patients should postpone their CoolSculpting procedure until they are closer to their ideal body weight.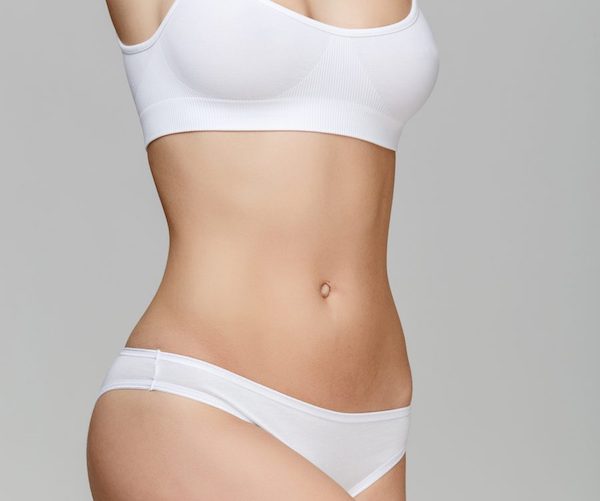 Good candidates for the CoolSculpting procedure have noticeable bulges in certain areas they'd like to get rid of. CoolSculpting works as a superb non-surgical alternative to liposuction for people struggling with these unwanted bulges.
The CoolSculpting procedure is not for everyone. You should not have the CoolSculpting procedure if you suffer from cryoglobulinemia, Raynaud's syndrome, paroxysmal cold hemoglobinuria, and other lymphatic abnormalities that interfere with the cryolipolysis process. As with any medical procedure, ask your physician if the CoolSculpting procedure is right for you.
Your Consultation with Wolin Plastic Surgery Center
When considering CoolSculpting, you'll meet with a clinician from Wolin Plastic Surgery for a one-on-one consultation. This person could be a doctor or another medical professional who has specialized training in the CoolSculpting procedure.
Your CoolSculpting clinician will take the time to discuss a holistic approach to meet your goals for reshaping your body. Together, you'll look at your whole body from different angles—and focus on specific areas where you want to eliminate fat.
Wolin Plastic Surgery Center is the Phoenix metropolitan area's leader in aesthetic enhancements and body contouring. We've served Maricopa County for decades and established a reputation for excellence with our patient-centered approach. Read through the reviews left by our wonderful patients to get a glimpse of the quality of care you'll receive. When you're ready to discover the benefits of CoolSculpting, you can contact us online or call our Scottsdale office at (480) 945-8440.
Easy Preparation
Preparing for CoolSculpting is quite easy. You just need to wear comfortable clothing to your treatment sessions. Make sure to stay hydrated and eat a light meal the day of your treatment session.
The CoolSculpting Procedure
No Surgery. No Needles. No Downtime. Those three factors are a major selling point that have boosted CoolSculpting's popularity in recent years. The procedure is much simpler than more involved body contouring methods.
During your treatment, a gel pad and applicator will be applied to the targeted area. The CoolSculpting applicator delivers targeted cooling to the troublesome regions. During your procedure, feel free to read, check your email, or even take a nap. That's how stress free CoolSculpting is.
How Cold Does it Get? Does it Hurt?
As you may expect, the CoolSculpting procedure will feel a little chilly. For the first 5 to 10 minutes, you may feel intense cold as the treated area becomes numb. Since most applicators use a vacuum to draw fatty tissue in, you may experience slight pulling, tugging, pinching, numbness, or discomfort.
Can I Multitask During My Treatment?
Yes, you can absolutely multitask during your CoolSculpting treatment. You are encouraged to read, check your emails, take a nap, or whatever feels comfortable for you. You can relax while your unwanted fat packs its bags to leave you for good.
Recovery and Aftercare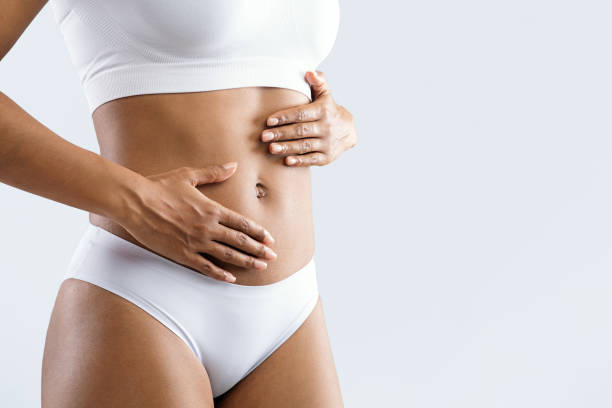 Most patients can return to their normal activities immediately after the CoolSculpting procedure. While some patients may see results as early as 3 weeks after their first treatment, the most dramatic results are usually seen between 1 and 3 months following treatment. CoolSculpting's results are long-term. Treated fat cells are gone for good. It's important to remember that CoolSculpting is not a replacement for a nutritious diet and regular exercise. It's a procedure that complements a healthy lifestyle, it does not replace hard work.
Is There Downtime?
Because the CoolSculpting procedure is completely non-surgical, it's typically very easy to return to your normal activities after the treatment. Often, patients go back to work on the same day. When you have a CoolSculpting treatment, there are no needles, no surgery, and no downtime.
Proven Results
CoolSculpting reduces fat and recontours the targeted region to help you form the physique of your dreams. When diet and exercise aren't enough, CoolSculpting gives you that extra boost you need. Clinical studies have repeatedly shown that CoolSculpting is safe for all skin types.[1] Surveys have confirmed the effectiveness of the treatment at reducing fat deposits.[2] Emerging longitudinal studies are confirming that visible results in fat reduction can last at least 6-9 years.[3]
CoolSculpting vs. Liposuction 
You might be wondering which procedure to choose. Both CoolSculpting and liposuction have their place in the aesthetic enhancement toolbox. Different patients might benefit more from one or the other. CoolSculpting is more affordable than liposuction. You also experience less downtime so you don't lose out on income from days taken off work. However, some patients may benefit from both procedures in combination. 
In general, CoolSculpting is less invasive but liposuction can be part of combined procedures that involve fat transfer to the buttocks, face or other regions. If you are looking for a Brazilian Butt Lift for instance, liposuction might be better suited for you. Liposuction can also remove greater amounts of fat tissue in a single session. However, if you just want to sculpt a specific, targeted area of fat build-up with little downtime, CoolSculpting can offer the best results. To determine which treatment is best for your situation, schedule a consultation with Wolin Plastic Surgery Center.
FAQ
How long is each treatment session?
The length of your CoolSculpting treatment will vary depending on the number of areas being treated during one visit. The latest technology of CoolSculpting can treat a patient in 35-60 minutes. Some patients can have more than one treatment during the same office visit. You may also schedule additional treatments or office visits in order to meet your goals. Many people read, check email, or even take a nap during their treatments.
Where does the fat go? Are results permanent?
Once the treated fat cells are crystallized (frozen), they die and are naturally processed and eliminated from the body. Once the treated fat cells are gone, they're gone for good.
Are there side effects to CoolSculpting?
Typical side effects after the procedure include temporary numbness, redness, swelling, bruising, firmness, tingling, stinging, and pain. For a few hours after the applicator is removed, many patients do experience redness in the treated area. In rare cases, this redness may persist for a few days, or up to 2 weeks, but it will completely resolve by itself.
References
Krueger, N., Mai, S. V., Luebberding, S., & Sadick, N. S. (2014). Cryolipolysis for noninvasive body contouring: clinical efficacy and patient satisfaction. Clinical, cosmetic and investigational dermatology, 7, 201–205. https://doi.org/10.2147/CCID.S44371
Ingargiola, M. J., Motakef, S., Chung, M. T., Vasconez, H. C., & Sasaki, G. H. (2015). Cryolipolysis for fat reduction and body contouring: safety and efficacy of current treatment paradigms. Plastic and reconstructive surgery, 135(6), 1581–1590. https://doi.org/10.1097/PRS.0000000000001236
Bernstein, E. F. (2016). Long-term efficacy follow-up on two cryolipolysis case studies: 6 and 9 years post-treatment. Journal of Cosmetic Dermatology, 15(4), 561-564. https://doi.org/10.1111/jocd.12238