CoolSculpting
Offered at our convenient location in Scottsdale, Arizona
The CoolSculpting fat-freezing procedure is the only FDA-cleared,* non-surgical fat-reduction treatment that uses controlled cooling to eliminate stubborn fat that resists all efforts through diet and exercise. The results are proven, noticeable, and lasting—so you'll look great from every angle.
Call To Schedule Your Consultation 480-270-6767
Many of us have stubborn fat despite diet and exercise. CoolSculpting technology uses controlled cooling to target and kill only these fat cells. In the weeks to follow, your body naturally processes the fat and eliminates these dead cells.
Before & After Photos
Am I a good candidate for the CoolSculpting procedure?
The CoolSculpting fat-reduction procedure is specially designed for those who have unwanted fat in targeted areas. Unlike weight-loss surgery (e.g., gastric bypass), the CoolSculpting procedure is not a weight-loss solution for people who are obese. Good candidates for the CoolSculpting procedure have noticeable bulges in certain areas they'd like to get rid of. Many people want a non-surgical alternative to liposuction.
How long is each treatment? How many treatments will I need?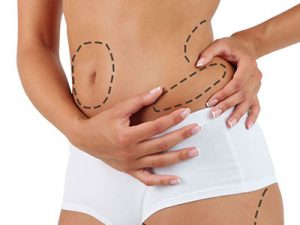 The length of your CoolSculpting treatment will vary depending on the number of areas being treated during one visit. The latest technology of CoolSculpting can treat a patient in 35-60 minutes, some patients have more than one treatment during the same office visit. You may also schedule additional treatments or office visits in order to meet your goals. Many people read, check email, or even take a nap during their treatments.
Where does the fat go? Are the results permanent?
Once the treated fat cells are crystallized (frozen), they die and are naturally processed and eliminated from the body. Once the treated fat cells are gone, they're gone for good.
Is the procedure safe?
The CoolSculpting procedure is FDA-cleared for the treatment of visible fat bulges in the submental area, thigh, abdomen, and flank. As the #1 non-invasive fat reduction procedure and with millions of CoolSculpting procedures performed worldwide, it is proven to be a safe and effective treatment.
What to Expect
Your CoolSculpting Consultation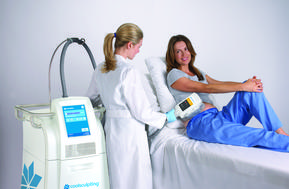 You'll meet with a CoolSculpting clinician during a one-on-one consultation. This person could be a doctor or another medical professional who has specialized training in the CoolSculpting procedure.
Your CoolSculpting clinician will take the time to discuss a holistic approach to your goals for reshaping your body. Together, you'll look at your whole body from different angles—and then focus on specific areas where you want to eliminate fat.
Your Treatment Day
No Surgery. No Needles. No Downtime.
During your treatment, a gel pad and applicator will be applied to the targeted area. The CoolSculpting applicator delivers controlled cooling to the targeted fat. During your procedure, feel free to read, check email, or even take a nap.
After Your Treatment
Most patients can return to their normal activities immediately after the CoolSculpting procedure. While some patients may see results as early as 3 weeks after their first treatment, the most dramatic results are usually seen between 1 and 3 months following treatment. CoolSculpting procedure results are long-term, as treated fat cells are gone for good.
Treatment Day Answers
How cold does it get? DOES IT HURT?
As you may expect, the CoolSculpting procedure will feel a little chilly. For the first 5 to 10 minutes, you may feel intense cold as the treated area becomes numb. Since most applicators use a vacuum to draw fatty tissue in, you may also feel some tugging, pulling, and/or mild pinching.
CAN I MULTITASK DURING MY TREATMENT?
Yes, you can absolutely multitask during your CoolSculpting treatment. You are encouraged to read, check your emails, take a nap, or whatever feels comfortable for you. You can relax while you say goodbye to stubborn fat.
IS THERE ANY DOWNTIME?
Because the CoolSculpting procedure is completely non-surgical, it's typically very easy to return to your normal activities after the treatment. Often, patients go back to work on the same day. When you have a CoolSculpting treatment, there are no needles, no surgery, and no downtime.
ARE THERE SIDE EFFECTS
Typical side effects after the procedure include temporary numbness, redness, swelling, bruising, firmness, tingling, stinging, and pain. For a few hours after the applicator is removed, many patients do experience redness in the treated area. In rare cases, this redness may persist for a few days, up to 2 weeks, but it will completely resolve itself.
Is it Safe?
"I have been a Medical Doctor for 40 years. Before I ever treated my first patient, I swore an oath, 'First, Do No Harm.' I would not perform CoolSculpting in my office if I had doubts about the safety or effectiveness of the fat reduction procedure. That's why I was the first CoolSculpting patient in my clinic." – Dr. Andrew Wolin
During the procedure you may experience deep pulling, tugging, pinching, numbness or discomfort. Following the procedure, typical side effects include temporary numbness, redness, swelling, bruising, firmness, tingling, stinging and pain. Rare side effects may also occur. The CoolSculpting procedure is not for everyone. You should not have the CoolSculpting procedure if you suffer from cryoglobulinemia or paroxysmal cold hemoglobinuria. The CoolSculpting procedure is not a treatment for obesity. As with any medical procedure, ask your physician if the CoolSculpting procedure is right for you.
Call To Schedule Your Consultation 480-270-6767