Breast Implant Illness (BII)
Offered at our convenient location in Scottsdale, Arizona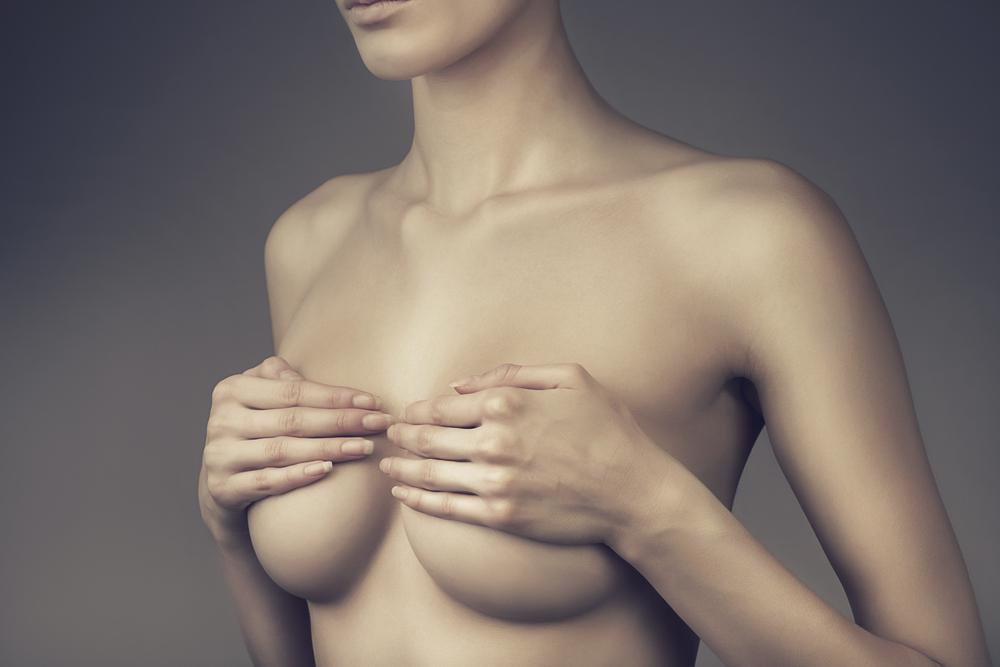 Breast augmentation is one of the most popular cosmetic procedures plastic surgeons perform.
Many women bask in the positive results their breast implants grant them. For these women, the boost to their self-esteem is more than welcomed. They feel more confident, attractive, and feminine. For some, health concerns may seem to begin cropping up, making them question their decision to attain more curves. Their health concerns may be valid, no matter the presumed associated cause.
What is Breast Implant Illness?
Some women who have undergone breast augmentation with implants have reported an increase in health concerns. They may attribute the increase in symptoms to their breast implants. However, breast implant illness is not a formal medical diagnosis.1 It is a syndrome, or collection of symptoms, which can be found in the general public and not only in individuals with implants.2 These women with breast implants self-identify as having BII based on similarities in symptoms reported by others or noticeable symptom presentation following breast augmentation.
Breast Implant Illness: Reported Symptoms
Individuals who claim or believe their breast implants may be making them sick report experiencing a variety of symptoms after undergoing breast augmentation. The increase in BII reporting seems to be correlated to social media. As women share their individual stories via Facebook groups and other platforms, more women come forward and report their suspected breast implant illness experiences.
The following is a non-exhaustive list of symptoms reported to be linked to breast implant illness.
Chills
Fatigue
Hair loss
Anxiety
Depression
Headaches
Sleep disturbance
Hormonal issues2
Are breast implants dangerous to my health?
Breast implants are FDA-approved, long-lasting medical devices. It is recommended that patients have their breast implants replaced – often called a refresh – every 10 to 20 years, barring any complications. In the event a patient experiences a complication from their breast implants, a secondary operation will be necessary to remove or replace the implants.
With extensive research having been done to study the safety of breast implants, very little has been found to directly correlate health concerns with receiving breast augmentation. In sum, breast implants have not been found to be a direct cause of connective tissue diseases, rheumatic concerns, breast cancer, reproductive concerns, nor suicide risk.3
Breast Implant Associated Anaplastic Large Cell Lymphoma (BIA-ALCL)
A very rare cancer has been found to be associated specifically with textured breast implants and textured tissue expanders. At this time, there is no distinction in incidents between saline vs. silicone implants. When caught early, Breast Implant Associated Anaplastic Large Cell Lymphoma is a curable non-Hodgkin's Lymphoma. BIA-ALCL is not a cancer of the breast tissue, but rather the immune system.4, 5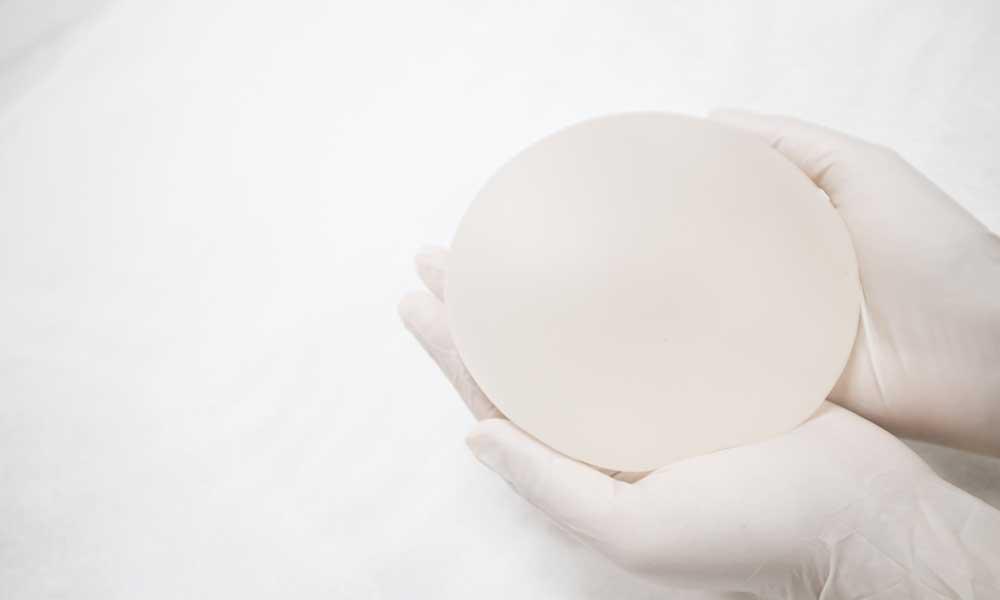 BIA-ALCL is located in the fluid within the scar tissue, or capsule, that forms around the breast implant. In rare cases, it can spread throughout the body. When detected early, Breast Implant Associated Anaplastic Large Cell Lymphoma can be treated successfully through the surgical removal of the implant and capsule and/or through radiation and chemotherapy.
Symptoms of BIA-ALCL include asymmetry in the breasts, pain, swelling, or a lump in the breast. BIA-ALCL symptoms may not appear until years after breast augmentation or reconstructive surgery with implants.
Although rare, BIA-ALCL is serious and can be fatal if not treated appropriately and in a timely manner. Because of this, it is imperative that individuals who have breast implants follow all routine recommendations provided by their surgeon and the FDA. This includes scheduling follow-up imaging at regular intervals during the lifetime of their implants and self-examination of the breasts.4, 5
What complications should I watch for after breast augmentation with implants?
Before undergoing a breast augmentation or reconstruction with implants, your plastic surgeon will discuss any potential risks to assist you in making an informed decision. There are several fairly common complications that may arise with breast implants. While these may require medical attention – including secondary surgery – many may not be hazardous to your breast nor overall health.
Capsular Contracture
Capsular contracture is the development of hardened scar tissue that surrounds the implant within the breast pocket. The capsule can become tight and distort the appearance of the breast, potentially causing discomfort.
Rupture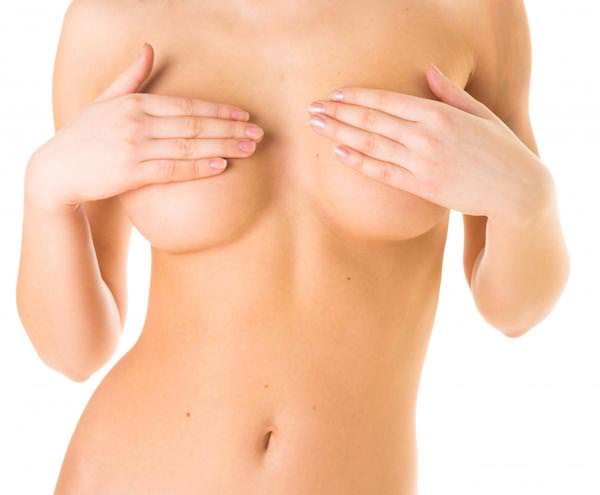 This is an opening of the implant's outer casing while in the breast pocket. Rupture may be caused by trauma occurring to the breast or a loss of integrity in the implant potentially due to age or implant valve failure.6 Rupture in saline-filled implants may be immediately noticeable as the saline (sterile saltwater solution) is readily absorbed by the body without adverse reaction. This causes the implant, and consequently, the breast, to deflate in noticeable fashion.
Silent rupture. This type of rupture occurs in silicone implants. Due to the cohesive nature of the silicone gel used in breast implants, the shape of the breast may remain relatively unchanged, causing the rupture to go undetected for some time.
It is possible for silicone gel to migrate outside of the capsule or breast pocket after rupture, causing additional concerns. It is recommended that women with silicone implants receive MRI screening 3 years from the time of implantation and every 2 years afterwards, to detect potential silent rupture.
Implant Visibility
In patients with limited breast tissue, it can be possible to see the implant below the skin. Saline implants may cause the overlying skin to ripple and the edges of silicone implants may protrude from underneath the skin.
Diagnostic Imaging Interference
Mammograms are an important and effective method of observing irregularities in breast tissue caused by breast cancer. It has been found that breast implants can complicate the screening and diagnostic processes involved in mammography, especially with larger breast implants. Also, some women forgo routine mammograms out of fear the exam will damage their breast implants in an effort to preserve them. This fear can delay the detection and treatment of breast cancer in these women.
It is important to find an imaging center that is well versed in performing mammography on women with implants to ensure you receive appropriate care.7, 8
What should I do if I am concerned about my breast implants or Breast Implant Illness?
If you are concerned about your health in relation to your breast implants, your plastic surgeon's office should be your first point of contact. They can address your concerns and answer any questions. Your surgeon should make a referral for appropriate screening if you are experiencing systemic symptoms in order to rule out certain disease processes. If you are looking for a way to remedy symptoms or lessen your health concerns, an explant procedure may be the next course of action for you.
En bloc Capsulectomy
In the event of Breast Implant Associated Anaplastic Large Cell Lymphoma, your surgeon should be able to perform a complete removal of the implant with the surrounding capsule in one intact piece. Contrary to present internet social media site jargon, this is not an en bloc capsulectomy. An en bloc procedure involves removing normal breast tissue around the capsule. This is unnecessary and can actually cause a significant deformity of the breasts for no good reason at all. Only the implant and capsule need to be removed to ensure cure of the disease – assuming the disease has not progressed outside of the capsule.
Composite Capsulectomy
During a composite capsulectomy, the contents of the implant are kept inside the intact capsule. This way the contents of the capsule will remain isolated from the open wound and reduce implant contamination to the operated area.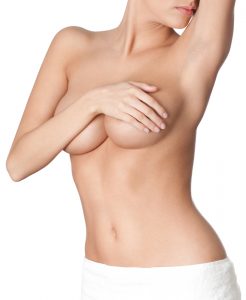 Many times however, the capsule cannot be removed without breaking it's continuity. In these cases, all of the implant and capsular material is still removed and the wound is carefully cleaned and washed of all implant and capsular remnants. We have found that this type of explantation and capsulectomy is just as effective as the intact composite technique.
Composite capsulectomy is a very precise procedure. Surgeons should be skilled in this technique as to avoid contamination of healthy breast tissue and damage to surrounding anatomical structures.
Subtotal Capsulectomy
A subtotal capsulectomy is the partial removal of the scar tissue that develops around the breast implants. By not removing all of the capsule, patients run the risk of remaining symptomatic as the scar tissue can continue to grow, harden, and become calcified. Also, a capsule may provoke an autoimmune response, furthering symptoms.9
Why should I choose Wolin Plastic Surgery Center?
Deciding to undergo a breast augmentation procedure is a very personal choice. Dr. Andrew Wolin has extensive experience in breast enhancement and his expertise will be invaluable to you during your aesthetic journey. He is ready and willing to work with you and answer your questions regarding Breast Implant Illness during a private, one-on-one consultation in Scottsdale.
If you are looking for a respected, renowned, and innovative plastic surgeon, Dr. Wolin can offer solutions to help you achieve your aesthetic goals.
Dr Wolin personally uses his own Ultrasound technology to evaluate every patient with concerns regarding implant issues. All patients are seen twice yearly for a complimentary Ultrasound evaluation to make sure they are not experiencing any "silent " issues affecting his patient's implanted breasts.
Breast implant exchange, explant, including composite and total capsulectomy, fat transfer to breasts, or initial breast augmentation using his revolutionized techniques can have you on your way to a more confident, healthier, well-informed version of yourself.
If you are concerned that your breast implants may be compromising your health, contact Wolin Plastic Surgery Center today to schedule a consultation with Dr. Wolin to discuss your treatment options.
Additional Resources