Med Spa Services
Offered at our convenient location in Scottsdale, Arizona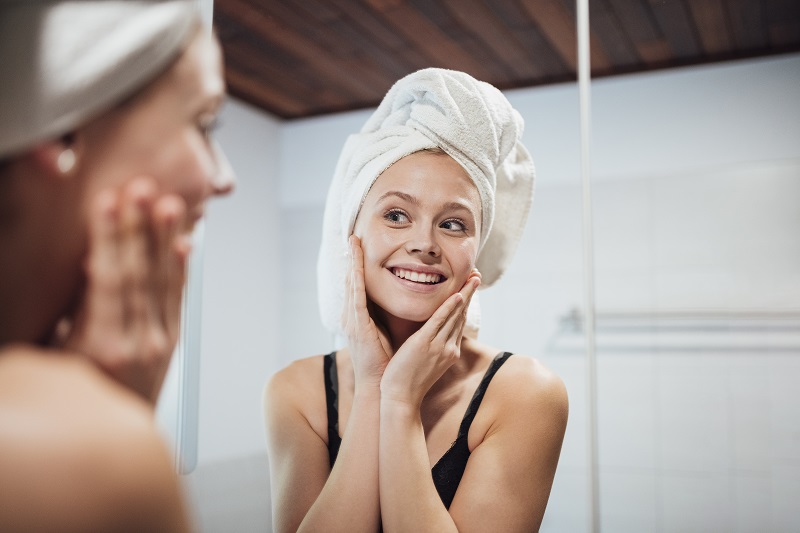 Med spa services are procedures that enhance your natural attractiveness without the need for surgical means. Treatments like injectables, peels, and hair restoration can transform your appearance and elevate your confidence.
Dr. Andrew Wolin is a double board-certified surgeon, but he also specializes in minimally invasive procedures. To learn how a med spa session can start you down the road to rejuvenation, contact our office in Scottsdale, Arizona. Our phone number is (480) 945-8440 and our number one priority is you.
Non-Surgical Enhancements in Scottsdale
Facial expressions are a wonderful way to share your feelings with the world, but each smile, frown and wink can take its toll. When your face registers an emotion, the fine musculature beneath the surface of your skin contracts. Over time, muscular contractions pull at the skin and etch fine lines into your complexion.
To counteract the dynamics of aging, consider the benefits of Botox Cosmetic. Botox is a neuromodulator, which means that it disrupts the persistent activity of contractions at the neural junctions.[1] You can make the expressions you intend to make rather than allowing involuntary wrinkles to invade your look. Wolin Plastic Surgery Center also offers Jeuveau, a neuromodulator similar to Botox but formulated slightly differently. After all, no two patients are alike, so every treatment should be tailored to their unique needs and goals.
In addition to the muscular contractions described above, wrinkles are caused by the breakdown of your subdermal support system. The extracellular matrix (ECM) is a vast network of scaffolding that props up the skin and gives you your signature appearance. As the human body matures, it produces less of the proteins that bolster the ECM.
To fill the gaps left behind by time, injectable fillers can add youthful volume to your look. Products like Juvéderm are made with hyaluronic acid (HA), a compound found naturally in your physiology. HA cradles moisture, providing long-lasting hydration as well as lustrous fullness.
You may also explore the realm of microfat injections at Wolin Plastic Surgery Center. Dr. Wolin can gently extract unwanted fat from your "problem areas" and then purify it for insertion where you desire more volume. For instance, fat cells from the tummy or thighs can be repurposed as a filler for your cheeks. Contact our Scottsdale office to discuss your various filler options. 
You treat your skin with tender loving care, but you are confronted with conflicting information every day. Which moisturizers are the latest and greatest? What sunscreen is the absolute best? How can you help your skin fend off the harsh effects of everyday life?
Don't you wish you could ask a doctor all of the above questions? Well, now you can! Dr. Wolin's skin building program is engineered to provide your complexion with the essentials of daily nourishment and maintenance. To learn how a medically crafted skincare regimen can bring your radiance to the next level, call (480) 945-8440.
Let there be light! The laser resurfacing treatments available at Wolin Plastic Surgery Center will illuminate your smooth, soft skin. Dr. Wolin uses a carbon dioxide beam to gently heat and remove blemishes of all kinds.[3] The focused CO2 energy is ideal for reversing the effects of photoaging (sun damage). When your subdermal tissue is sufficiently stimulated, it produces a rush of collagen to replace the imperfections. Whether you struggle with acne scars, warts, enlarged pores or fine lines, laser resurfacing may be the optimal solution for you.
Hair restoration is a delicate art and science. By harvesting viable follicles in a vibrant area of growth, usually the back of the head, we can transplant them to thinning or balding regions along the scalp. This is a procedure known as follicular unit extraction, or FUE.
Our revolutionary NeoGraft system regulates the FUE process. The NeoGraft device identifies healthy donor follicles, handles them caringly, and prepares them for implementation in the treatment area. You will be able to grow your very own hair, so the results are natural looking and long-lasting!
Many med spa establishments advertise chemical peels, but Wolin Plastic Surgery Center offers a physician peel that is designed and overseen by true medical professionals. The compounds used to replenish your complexion are powerful. You should only trust a trained expert to formulate the right balance of chemicals to achieve the improvement of your dreams.
Dr. Wolin can recommend the right peel for your skin tone and aesthetic desires. From the minimization of acne scars to the brightening and smoothing of the skin, Wolin Plastic Surgery Center is your premier destination for peels done right.
The human body is a miracle of healing and rejuvenation. Whenever you break the skin, your physiology starts working on repairing the wound with specialized cells called platelets. By isolating the various elements from a simple blood sample, Dr. Wolin is able to derive platelet-rich plasma (PRP). PRP contains growth factors which are a cornerstone of regenerative medicine. Dr. Wolin can aid in hair restoration, skin tightening, and a host of other disciplines by harnessing the strength of your body's platelets.
When combined with stem cell therapy, PRP is a vibrant med spa treatment. Stem cells are undifferentiated structures that have the ability to evolve as any number of specialized cells. Dr. Wolin uses amnion-derived stem cells to counteract the aging process and give you a whole new lease of life!
Benefits of Med Spa Treatments
Non-invasive
Little to no downtime
No general anesthesia required
Versatile and empowering
Eligible Candidates
If you wish to reverse the hands of time without the need for surgical intervention, then you are a great candidate for med spa services. Please inform Dr. Wolin if you have any persistent medical conditions or active infections. He can determine your eligibility for the non-surgical procedure of your choice during a comprehensive consultation.
Private Consultation in Scottsdale, AZ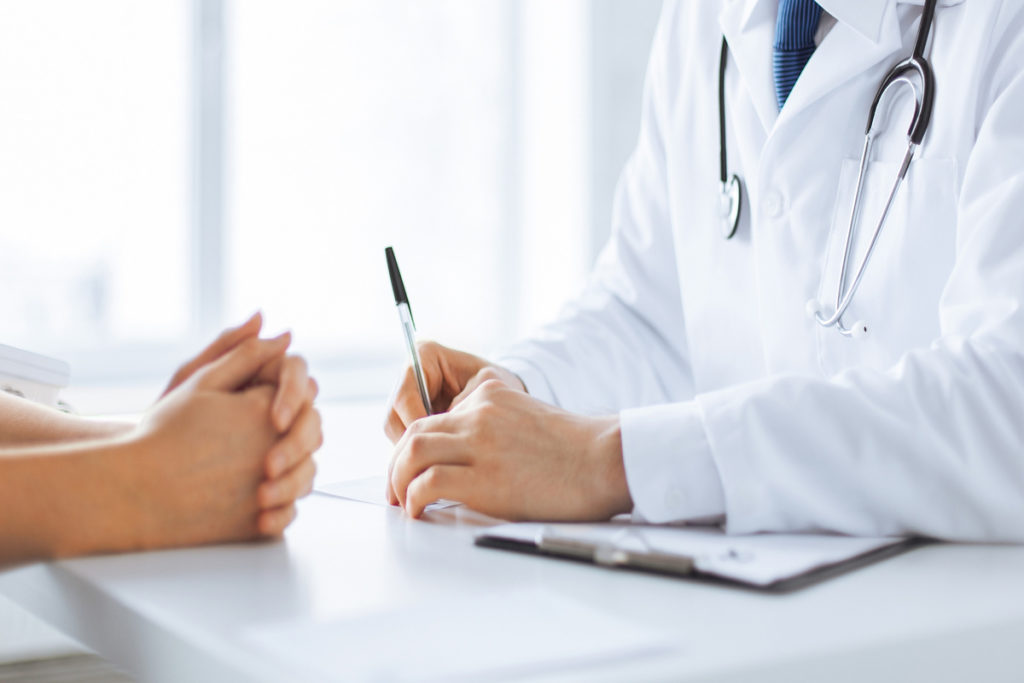 During your appointment with Dr. Wolin, he can perform a brief physical exam to assess your cosmetic needs. From there, he can recommend the proper suite of services to help achieve your goals.
Safety and satisfaction are the pillars of Wolin Plastic Surgery Center. To get a glimpse of our dedication to patient care, please visit our reviews page. We are humbled by our clients' kind words and we are eager to add you to our family soon.
Preparation for Your Procedure
During your consultation, you will receive detailed instructions on how to prepare for your specific med spa procedure(s). In general, you should refrain from smoking in the weeks leading up to your appointment. It is also a good idea to wear loose clothing on the day of your procedure to facilitate maximum comfort and accessibility.
Healthy Recovery
Even after your session ends, our care is just beginning. We want to ensure that your recovery goes as smoothly as possible. Most med spa services are "lunchtime" procedures, meaning that you can resume your daily activities once they are done.
You may experience minor swelling or redness in your treatment area, depending on the extent of your chosen procedure. These side effects will dissipate over the course of a few hours. Feel free to call (480) 945-8440 with any questions you may have regarding the recuperation process.
Amazing Results
Whether you desire increased volume, a smoother complexion, or non-invasive fat reduction, Wolin Plastic Surgery Center can help. From laser resurfacing to Botox and more, we serve the needs of the greater Phoenix area and beyond. 
FAQ
How much does a med spa treatment cost in Scottsdale?
The cost of non-surgical enhancement depends on the exact nature of the procedure you seek. Dr. Wolin provides transparent pricing as part of your comprehensive consultation. Please contact us to schedule an appointment; we are happy to discuss your budgetary questions in great detail. 
References
Kordestani, R., Small, K. H., & Rohrich, R. J. (2016). Advancements and refinement in facial neuromodulators. Plastic and Reconstructive Surgery. 138 (4) 803-806. DOI: https://doi.org/10.1097/PRS.0000000000002569
Avram, M. M., & Harry, R. S. (2009). Cryolipolysis™ for subcutaneous fat layer reduction. Lasers in Surgery and Medicine: The Official Journal of the American Society for Laser Medicine and Surgery. 41 (10) 703-708. https://doi.org/10.1002/lsm.20864
Fitzpatrick, R. E., Goldman, M. P., Satur, N. M., & Tope, W. D. (1996). Pulsed carbon dioxide laser resurfacing of photoaged facial skin. Archives of Dermatology. 132 (4) 395-402. DOI: 10.1001/archderm.1996.03890280047007