Breast Implant Exchange
Offered at our convenient location in Scottsdale, Arizona
When women decide to undergo breast augmentation, they are informed by their plastic surgeon that the breast implants will need to be replaced at some point. Generally, breast implants are to be replaced 10-20 years after placement. Other times a woman may need her breast implants exchanged is if she experiences a rupture or she is dissatisfied with the size, shape, or feel of her breasts.
Dr. Andrew Wolin is a double board-certified plastic and reconstructive surgeon serving Scottsdale, Arizona, and the surrounding community. Dr. Wolin is highly skilled and knowledgeable when it comes to breast implant exchange procedures. His expertise is well-received by his very satisfied patients. If you are looking for a change or its time for a breast implant refresh, contact Wolin Plastic Surgery Center today to schedule a consultation.
What is a Breast Implant Exchange?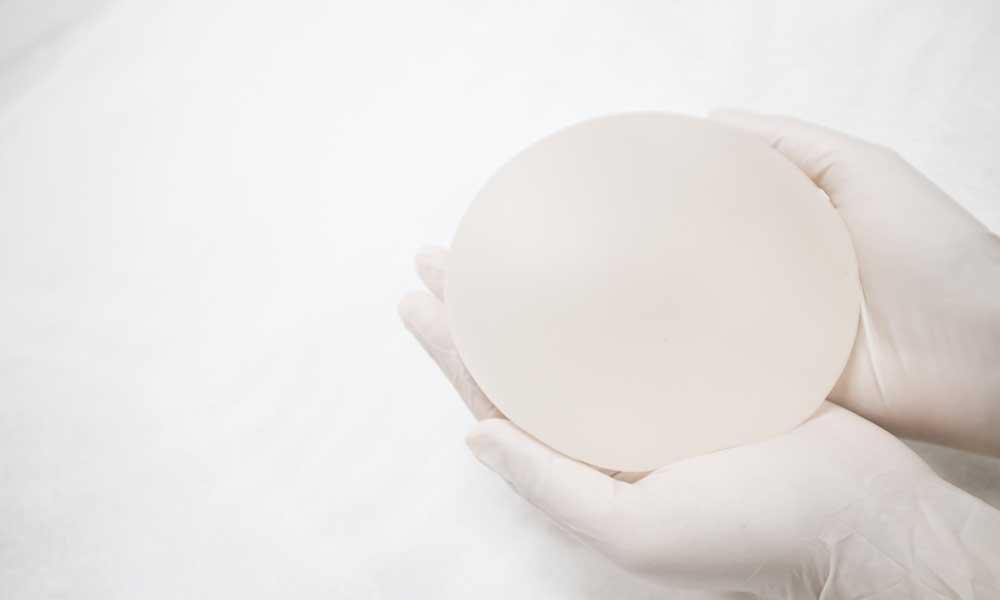 Breast Implant Exchange is necessary when the patient would like a change in their breast size, the patient experiences capsular contracture, or in the case of a breast implant rupture and deflation. The old implant is removed along with the adjacent scar tissue, as necessary. A new implant is placed into the breast pocket, usually through the existing scars. If needed, an implant exchange and breast lift (mastopexy) can be performed in one surgical session.
Benefits
There are many benefits to exchanging breast implants. Women may experience a renewed sense of confidence and comfort with breast implant replacement. Those who have undergone the procedure report that they feel their body is more proportional after experiencing weight gain or weight loss, they are more satisfied with their appearance, and/or they corrected a defect such as a breast implant rupture.
If you are ready to experience the benefits of breast implant exchange for yourself, contact Dr. Wolin's office today to book your consultation.
Breast Implant Exchange Candidates
Those looking to replace their breast implants because of aesthetics, complications, or age should be healthy adults. They may or may not be experiencing complications from their implants. They may simply be unsatisfied with the way their breasts currently look and desire a change.
If you are a candidate for breast implant replacement in Scottsdale, do not hesitate to reach out to the helpful staff at Wolin Plastic Surgery Center. They will be glad to assist you in scheduling a consultation with Dr. Wolin!
Considerations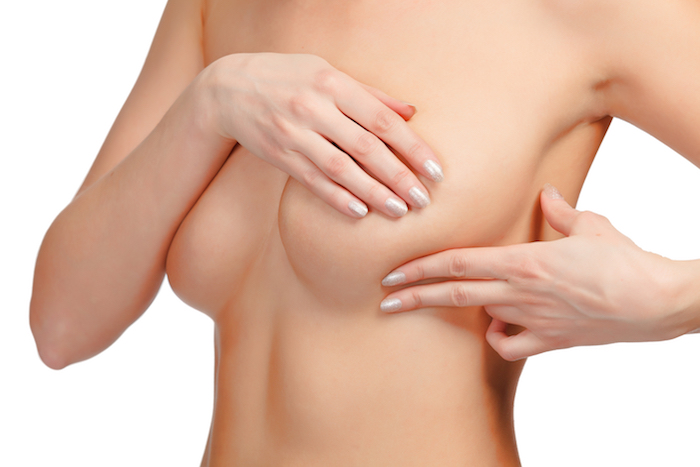 There are a plethora of reasons women opt to replace their breast implants. Dr. Wolin's experience can help you achieve your personal goals and help you look and feel your best!
Are you dissatisfied with your current implants?
Women have the right to change their minds at any time. Once upon a time, you were excited to undergo breast augmentation. You may have been happy with your results, but now, you desire something different. Maybe you wish to go up or down in size. Or maybe you want to change the look and/or feel of your breasts. If you are no longer as elated about your breasts as you once were, breast implant exchange may be the solution for you.
How old are your implants?
It is important to note that breast implants are not lifetime devices. They will require removal or replacement at some point in time. Advances in technology can help increase the lifespan of breast implants. The FDA recommends that breast implants be replaced about every 10- 20 years. This helps to reduce instances of complications, including implant rupture. If you have reached the recommended time to replace your implants, give Wolin Plastic Surgery Center a call!
Are you experiencing discomfort?
When you get a breast augmentation, it is completely natural for scar tissue to develop around the implant in the breast pocket. This scar tissue is called the capsule. In extreme cases, the capsule will harden and squeeze the implant, causing pain. The breast may also appear distorted. This is referred to as capsular contracture. The only way to remedy it is to have the scar tissue and implant removed. You may have the implant replaced during this procedure.
If you have lost significant weight since your breast augmentation or you opted for large implants, you may experience back, neck, chest, and/or shoulder pain. This is due to the excess weight of your breasts, making them uncomfortable for your body.
Are your breast implants damaged?
A breast implant rupture may happen if there is significant trauma to the breast or a medical procedure may have affected the integrity of the implants. A rupture is any tear or hole in the breast implant that exposes the contents of the implant to the breast tissue.
A rupture in saline implants may be noticeable almost immediately. The saline solution (sterile saltwater) that fills the silicone shell will be absorbed by the body with no adverse effects. This will cause the implant to deflate, making the breasts asymmetrical. With a rupture in a silicone implant, however, the cohesive silicone gel that fills the shell may retain its shape. This makes the rupture difficult to immediately detect. This is referred to as a "silent rupture." If your implants are damaged, a breast implant exchange will be necessary.
Your Consultation with Dr. Wolin
During your private consultation with Dr. Wolin, you will have the opportunity to share your experience, goals, and concerns with breast implant replacement. Dr. Wolin will answer all of your questions, in detail, so you may make an informed decision about your care. Dr. Wolin will describe the procedure and inquire about your health and medical history. He will then perform a physical examination of your breasts.
Once Dr. Wolin has completed his thorough assessment of your case, he will determine your candidacy for breast implant replacement surgery. If you are an appropriate candidate, Dr. Wolin will create a customized treatment plan for you. This will address the best removal approach, replacement implant type, size, and placement, as well as any additional procedures you may choose to undergo.
Preparation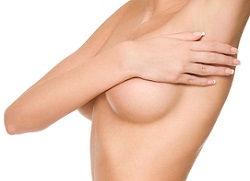 When you meet with Dr. Wolin, you will be provided specific instructions on how to best prepare for your breast implant exchange. Generally, patients are directed to stop smoking, including vaping, as soon as possible. This is not only for your general health and wellness, but to also avoid complications during the procedure and recovery period. Dr. Wolin may also have you stop taking medications that can thin your blood. These may include aspirin, ibuprofen, herbal supplements, and blood-thinning prescription medications. Any medicines prescribed by Dr. Wolin should be filled and picked up prior to your surgery date.
You also need to appoint a trusted adult friend or family member to drive you home after surgery and stay with you for at least 24 hours. If there are any instructions specific to your case, Dr. Wolin will explain them to you during your pre-operative appointment. Above all, Dr. Wolin wants to ensure you have a safe procedure and successful recovery. So, it is imperative that you follow all pre- and post-operative directions closely.
Your Breast Implant Exchange in Scottsdale, Arizona
On the day of your procedure, you will meet with Dr. Wolin to review your treatment plan. He will mark your breast(s) with a surgical marker to indicate the incision sites, anatomical landmarks, and any additional areas of focus.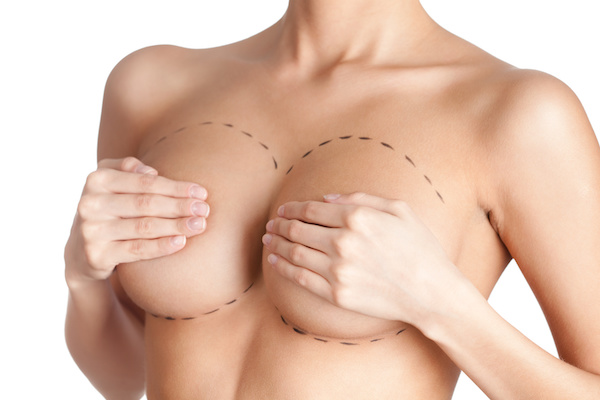 After you are taken into the operating room, you will be given ultrasound guided local anesthesia along with intravenous sedation to keep you comfortable throughout the procedure. Dr. Wolin utilizes an innovative strategy to administer the anesthetic. This anesthesia is long-lasting, reducing the need for you to take pain medication after surgery.
From there, Dr. Wolin will follow his markings to make the appropriate incisions: either around the areola or in the breast crease. He will expertly dissect the capsule from the breast tissue, if needed, and then remove the implant from the breast pocket. The breast pocket will be sterilized, removing any silicone gel that may have leaked from a ruptured silicone implant, as necessary. Dr. Wolin will insert the new implant(s) into the breast(s), being sure to maintain symmetry and appropriate positioning. To finish, the incision will be carefully closed with sutures.
Recovery
After your procedure, you can expect your breasts to be sore and swollen. Similar to your primary breast augmentation, you will have to wear a surgical support bra as you recover. Discomfort should subside within the first few weeks, post-op. You may be able to return to work after about one week. More strenuous physical activity may be resumed after 6 weeks.
FAQ
How much does breast implant exchange cost in scottsdale?
Your breast implant replacement procedure will be performed according to your customized treatment plan. Because of this, the final price will be tailored to you. If you have questions regarding your pricing or payment options, do not hesitate to contact the wonderful staff at Wolin Plastic Surgery Center. They will be glad to assist you!
Is breast implant exchange painful?
A breast implant exchange with Dr. Wolin has been reported to be well-tolerated by his patients. Dr. Wolin uses a specialized approach to breast augmentation/breast implant exchange that provides long-lasting pain relief. The doctor will inject the breast with local anesthesia. Instead of blindly inserting the anesthetic, he uses ultrasound-guided technology to place the medication in the areas it would be most beneficial. It not only makes the procedure comfortable, but recovery is a breeze for most patients!
Additional Resources
American Society of Plastic Surgeons. (2020). Breast Implant Exchange. [Vlog]. Retrieved from https://www.plasticsurgery.org/video-gallery/breast-implant-exchange
American Society of Plastic Surgeons. (2020). Breast Implant Revision: Implant Replacement. Retrieved from https://www.plasticsurgery.org/cosmetic-procedures/breast-implant-revision