Breast Augmentation
Offered at our convenient location in Scottsdale, Arizona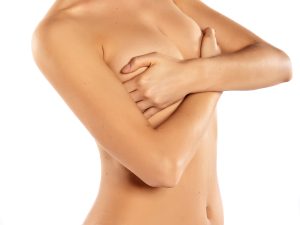 We live in miraculous times. No distance is too great to travel, no question is too difficult to answer, and no desire is too impossible to fulfill. If you are unhappy with the way your body looks or feels, then you do not need to accept the status quo. Medical science provides options to enhance your bust and accentuate your profile.
Dr. Andrew Wolin is a double board-certified plastic surgeon with years of experience in both aesthetic and reconstructive breast surgery. His expertise can greatly benefit Scottsdale residents or anyone visiting the area who wishes to amplify their aesthetics. To learn how breast augmentation may be the perfect choice for you, please contact Wolin Plastic Surgery Center.
About
Variety is the essence of enhancement. Women who seek improvement in the size, shape, or sensation of their breasts have a bevy of options from which to choose. Dr. Wolin offers a wide array of breast implants to suit your aesthetic goals and natural contours.
Silicone Breast Implants
If you want a firm, perky silhouette, then silicone implants may be the ideal fit. With a "gummy" feel and a resilient lift, silicone models offer a gel-based solution to your cosmetic desires.
Saline Breast Implants
For a natural feel and silky softness, saline implants are a great choice. They are low risk; in the unlikely event of leakage or rupture, the body simply absorbs the saline without harm.
Teardrop Breast Implants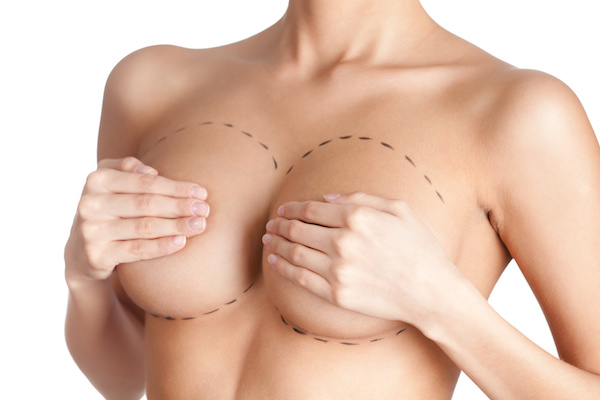 To replicate the shapely beauty of a woman's innate form, teardrop implants are slim up top and full at the bottom. This line of implants are only available in silicone and may require replacement after a few years. Teardrop implants of the past had a tendency to rotate or shift position, but recent models are textured to avoid shifting.
Round Breast Implants
Round implants retain their shape and provide long-lasting results. These are quite popular due to their voluminous appeal and symmetrical contours.
Fat Transfer
To augment your augmentation, Dr. Wolin thinks outside the breast implant box. He can complement any of the options listed above with the natural boost of a fat transfer procedure. First, the doctor will collect unwanted fat from your "love handles" or another eligible donor region of your body. Then, he purifies the lipids and injects them into your breast area. Your own fat is able to cover the implants and round out your look.
Before and After Photos
Breast Augmentation Benefits
The greatest benefit of Dr. Wolin's approach to breast augmentation is how he tailors the procedure to your body. Whether you want a higher bustline, a fuller profile, or a more shapely set of curves, Dr. Wolin can help. Other benefits include:
Flattering lines
Added volume
Increased confidence
To perk up your perspective, consider the robust benefits of breast augmentation for yourself. Dr. Wolin can guide you through the options available to you and discuss your expectations, goals, and wellness needs.
Candidates
Healthy individuals in the Scottsdale area who are curious about the possibilities of aesthetic enhancement should consider an appointment with Dr. Wolin. Women who regard their breasts as too small, or simply not properly shaped or proportioned for their body, are ideal candidates for augmentation.
If you have lost volume in your bust line due to breastfeeding, weight loss, or age, then a cosmetic boost might be just what the doctor ordered! Candidates should seek the advice of a board-certified plastic surgeon to learn about their options for aesthetic breast enhancement. Silicone or saline implants could round out your appearance and raise your spirits.
Personal Consultation in Scottsdale, Arizona
Dr. Wolin meets with ALL of his patients to help ensure that no questions are left unanswered prior to surgery. The consultation process is designed to prepare you for the transformation you desire. Be ready to provide your medical records, aesthetic goals, and questions galore! In case you are at a loss for words, here are some conversation starters to bring to your consultation:
What do implants feel like?
How long is the recovery period?
Will my bra size increase?
What implants work best for my body?
Dr. Wolin is prepared to answer all of the above and much, much more. Your cosmetic journey should be a process of discovery and improvement. Just take a look at some of Dr. Wolin's rave reviews and you will start to get a picture of how dedicated he is to his patients. To join the ranks of our satisfied, stunning clientele, please call (480) 945-8440.
Preparation for Breast Augmentation
During your customized consultation, Dr. Wolin will give you detailed instructions to prepare you for surgery. These may include directions to…
Quit smoking
Stop taking aspirin and other blood thinning supplements
Fill your prescriptions ahead of your procedure date
Arrange for transportation to and from the clinic
Your individualized preparation protocol will be based on your needs and history. Please follow Dr. Wolin's advice carefully and continue to ask as many questions as you may have.
The Breast Augmentation Procedure
When you arrive on the day of your surgery, you will be put at ease. Dr. Wolin's associates will clean and prep the surgical area to get you ready for the breast augmentation procedure. Dr. Wolin stands apart from lesser surgeons by using a revolutionary anesthetic method. Ultrasound-guided technology targets the nerves precisely and thoroughly, providing comfort throughout the procedure. This localized method of anesthesia avoids the unnecessary downtime and disorientation of general anesthesia.
Once you are sufficiently relaxed, Dr. Wolin will proceed to the next step of your breast augmentation procedure. There are three types of incisions he may use to access your breast pocket.
Once the proper incision is made, the next question is where to place the implant in relation to your pectoral muscles. The submuscular option positions an implant below the muscles, pushing out your natural tissue to create a natural-looking breast mound. You could also opt for a subglandular implantation, in which the breast implant rests over the pectoral muscle. The choice between submuscular and subglandular depends on the contours of your body, the type of implant you are receiving, and how the two mesh with one another. Dr. Wolin will discuss your options well ahead of time.
Once the implants are in place, the doctor will carefully and artfully suture your incisions closed.
Recovery from Breast Implantation
Most patients are able to resume gentle exercise (like walks and stretching) two days after breast augmentation surgery. Within a week, many women can go back to work. These are mere guidelines, however, as results often vary.
Do not rush your recovery.
Allow your body to rest and fulfill its healing regimen. Please take any medications Dr. Wolin prescribes as directed. We look forward to your follow-up appointment so we can monitor your progress and check on your general health and happiness.
Remarkable Results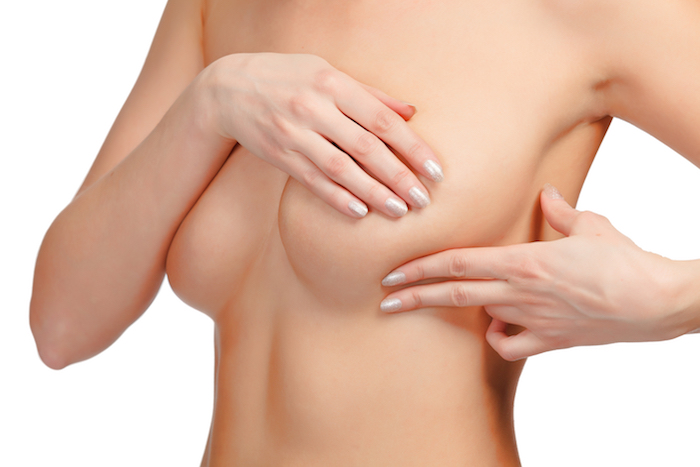 An extensive survey was conducted to measure the reactions of women who had received breast augmentations. According to the numbers, a staggering 90% reported overall satisfaction throughout a two year period. [2] Their concerns over potential risks plummeted once they had experienced the surgery and its transformative results.
To enjoy a fuller, rounder bust line for yourself, consider a consultation with Dr. Wolin in Scottsdale, Arizona.
FAQ
Is breast augmentation safe?
Yes, in the hands of a skilled, board-certified surgeon, breast augmentation is safe and effective. Before embarking on this delicate, complex procedure, you should trust your doctor and alleviate your concerns. Dr. Andrew Wolin uses the most advanced techniques in his field. By perfecting the art of ultrasound-guided local anesthesia, Dr. Wolin delivers beautiful results without the downtime and distress often associated with major surgery.
How long do implants last?
The FDA recommends that breast implants be replaced every 10 to 15 years, on average. To determine if your implants are due for an upgrade or revision, consider an implant exchange in Scottsdale. 
References
Hoehler, H. (1973). Breast augmentation: The axillary approach. British Journal of Plastic Surgery. 26(4)373-376. https://doi.org/10.1016/S0007-1226(73)90044-1
Cash TF, Duel LA, Perkins LL. (2002). Women's psychosocial outcomes of breast augmentation with silicone gel-filled implants: a 2-year prospective study. Plastic and Reconstructive Surgery. 109(6):2112-23. DOI: 10.1097/00006534-200205000-00049