Browlift
Offered at our convenient location in Scottsdale, Arizona
The forehead and brow area are some of the most expressive aspects of your appearance. When these areas are affected by time and aging, our appearances may betray an older, sedated and tired expression in spite how youthful or vibrant we feel internally.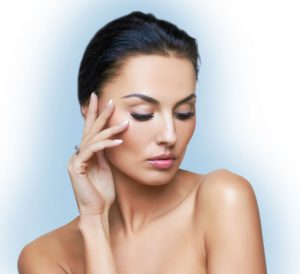 Forehead and brow rejuvenation treatments provide impressive, natural-looking results for reducing facial aging symptoms. As a specialist in facial rejuvenation, Dr. Wolin is pleased to offer forehead and brow rejuvenation using only the most advanced, safest techniques to harmonize and revive your natural features and expression.
Contact the Wolin Plastic Surgery Center to schedule your personal, complimentary consultation.
What is a Forehead Lift? What is a Brow Lift?
The beauty of the forehead and brows depends on a few factors such as the height of the outer brow, the soft transition from the brow to the upper eyelid and the amount of downward muscle pull on the inner brow. No one single procedure can reproduce the beauty lost by the aging forehead and brow. A forehead and brow lift restore the youthful, balanced, and alert appearance of the brows and eyes.
Symptoms of Aging that Affect the Forehead and Brow
The brow and forehead region are particularly vulnerable to the effects of aging.
When picturing an aged appearance, horizontal lines across the forehead, wrinkles, drooping features, and sagging skin come to mind. The cause of aging features is a result of a variety of factors such as genetics, sun exposure, and loss of skin elasticity due to age. Skin elasticity is the natural ability of your skin to bounce back from tension and appear smooth against your facial features. When skin elasticity diminishes, factors such as gravity can cause your skin to sag or droop. Facial expressions can crease the skin permanently.
Understanding the root causes of facial feature aging and underlying facial anatomy is crucial to effective treatment. There are many practices that offer more traditional brow lift approaches where endoscopes are used in combination with a series of incisions along the hairline and above the forehead. However, with these types of brow lifts, the surgical procedure is much more involved and intensive, requiring more significant downtime and recovery without offering necessarily better results.
Before and After Photos
What issues are treated with a Forehead/Brow Rejuvenation?
Drooping of the brows
Creases across the forehead
Sharper, skeletal facial features
Chronically sleepy or aloof expression
Glabellar lines
Vertical forehead lines
Frown lines between the eyebrows
Forehead wrinkles
Ideal Candidates
Suitable candidates for a brow lift procedure are men and women who have excess, drooping skin on their forehead. If you have a heavy brow, hooded eyelids, deep forehead wrinkles, or deep vertical furrows between the eyebrows, known as frown lines, a brow lift may be right for you.
Good candidates will maintain realistic expectations but have a positive, open outlook towards the results of their procedure.
Brow lift patients are typically between the ages of 40-65 because they are the group most commonly affected by the aging process. However, due to the advanced technology used in the brow lift, Dr. Wolin can perform this procedure on younger patients as well. If you do not have a significant amount of lax skin on the forehead, you may be better suited for an alternative treatment such as dermal fillers or a skin resurfacing treatment. To find out if you are a good candidate for a brow lift, schedule a consultation with Dr. Wolin.
Forehead and Brow Rejuvenation with Dr. Wolin
Not all brow lifts are the same. One of the most essential factors in determining the quality of the final results is the technique used and the experience of the physician.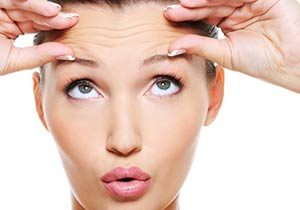 Utilizing his 33 years of aesthetic surgical experience, Dr. Wolin has developed a specialized, proven method of restoring the beauty of the forehead brow unit. With his approach, the inner brow activity is weakened by accessing this area thru a small incision in the upper eyelid and partially removing the overactive muscles.
The outer brow is then supported by using a small incision behind the hairline and raising only the outer brow. Blending of the forehead to the brow and to the eyelid is accomplished using micro fat transfer. This method accomplishes excellent anti-aging results and an ideal balance by maintaining the natural movement of facial features. The results are both natural and long-lasting.
Dr. Wolin has presented this novel technique at the Norwegian Society of Plastic Surgery in Oslo, Norway as well as at the IFATS "International Federation of Adipose Therapeutics and Science" meetings in the United States.
"It's not the pulling that produces the youthful look…it's the balanced sculpting that wins the prize."
Take a look a the video below to see the seamless, natural results you can achieve with forehead and brow rejuvenation.
Recovery and Results
Dr. Wolin uses only the latest techniques and technologies to minimize downtime and ensure a rapid recovery. Your specific recuperation timeline depends on the significance of your procedure. Generally, you should refrain from daily activities for one week following your procedure. You may experience swelling and bruising during this time. However, some recovery time is completely normal. Any discomfort that is experienced is manageable with the use of over-the-counter pain relievers such as Tylenol or Aleve.
Our previous brow lift patients have been very satisfied with their results and the lasting rejuvenation it provides.
Combination Techniques
All patients who see Dr. Wolin will receive a personalized treatment that is designed to achieve the best results appropriate to their anatomy. Dr. Wolin's advanced brow and forehead rejuvenation techniques offer natural-looking, long-lasting results. The treatment is easily paired with combination treatments to achieve a complete rejuvenation result.
Fat Transfer
Dr. Wolin's pioneering forehead rejuvenation technique can include fat transfer. Fat transfers offer patients a safe, natural and effective option for restoring volume in areas that have become sunken, creased and aged in appearance. Fat transfer is an often overlooked and underrated method, but it is an ideal anti-aging technique because it offers long-lasting results and low-to-little risk of complications since you are using your body's own resources of excess fat.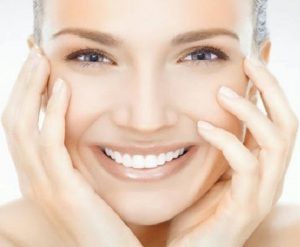 This particular technique is performed by removing fat via liposuction from a donor area of the body or problem areas that would benefit from sculpting. The donor fat is refined and purified before it is transferred into sterile syringes. The processing maximizes fat graft quality and survival. Not only do fat transfers offer a longer-lasting and natural-looking result, but there is also no chance of allergic reaction since the fat is sourced from the patient's own body!
Dr. Wolin is also one of North America's premier experts on the science and artistry of fat grafting with more than 20 years of experience!
Eyelid Lift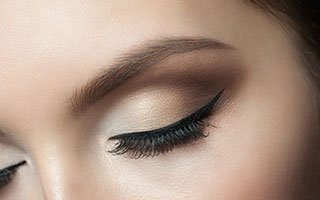 The Eyelid lift, or blepharoplasty, is often performed as part of the overall brow rejuvenation. This treatment specifically address drooping and excess skin that impairs vision and creates an aged appearance. Fatty deposits that create bags under the eyes are also effectively addressed through an eyelid lift. Incisions made along the natural creases of the eyelids are made to ensure minimal scarring and allow for removal of excess, stretched skin.
Schedule Your Consultation
The first step in the brow lift procedure process is coming in for a consultation with Dr. Wolin. At the time of the appointment, you will discuss with the doctor what your aesthetic concerns are and what expectations you have for the final results. During this time, he will review your medical history and provide you with detailed information regarding the brow lift procedure. Dr. Wolin will then assess your case and determine if this procedure is right for you.
Having performed this procedure hundreds of times, Dr. Wolin has a vast understanding of facial anatomy and can provide you with very natural-looking results. Schedule your private consultation with Dr. Wolin, the top plastic surgeon in Scottsdale Arizona!
Pricing
The cost of a brow lift procedure is determined on a case-by-case basis. The price will depend on the extent of treatment you require and if you opt to combine the brow lift with any additional procedures, such as eyelid surgery. During your consultation, Dr. Wolin will construct a personalized treatment plan to provide you with a brow lift quote based on your exact needs. To obtain your custom quote, we are happy to schedule a private consultation for you.