Liposuction – Sculpt Stubborn Fat
Offered at our convenient location in Scottsdale, Arizona
Are you frustrated with trying to get rid of your stubborn fat deposits? If you have fat that refuses to budge, no matter how much you diet and exercise, you may be a good candidate to reveal your ideal, attractive figure with liposuction. Using the most advanced liposculpting techniques, Dr. Andrew Wolin not only eliminates unwanted fat but also sculpts patients' bodies into their preferred, smooth, flattering contour.
To learn more about what sets Dr. Wolin's results apart, call Wolin Plastic Surgery to schedule an informative consultation today.
Why Choose Wolin Plastic Surgery Center for Liposuction?
Dr. Wolin has been performing liposuction and liposculpting since it was first introduced by French surgeon Dr. Yves-Gerard Illouz from France in 1982. He traveled to Turin Italy in 1990 to study with Michael Zocchi and learn the techniques of Ultrasonic Liposuction from its Italian inventor. Dr. Wolin has consistently stayed in-step with further advancements in liposuction that have occurred over the last 28 years. Whereas the original concept for liposuction was only for the reduction of fatty deposits, it has now become a tool for adding as well as subtracting from multiple body areas.
Body sculpting has evolved into a process where specific areas of the trunk and extremities are simultaneously reduced and augmented to produce more aesthetic curves and a more natural appearance.
At Wolin Plastic Surgery Center, liposuction is more than a way to reduce fat on the body. Dr. Wolin sculpts his patient's bodies into a new, attractive contour. Every liposuction procedure is highly customizable to our patients' unique body and goals.
Before and After Photos
Body Contouring with Liposuction
Liposuction strategically eliminates and sculpts fat to improve the appearance of almost any part of the body. Dr. Wolin frequently performs Fat Transfers with liposuction, applying a patient's collected fat to desired areas of the body.
Liposculpting allows Dr. Wolin to tailor his results for a patient's ideal, slim results. Below are just a few examples of outcomes Dr. Wolin achieves for his patients with Liposculpting:
Liposuction of the back, flanks, and hips is now routinely combined with the addition of volume to the upper portion of the buttock to produce a more youthful and curvaceous buttock-waist contour.
The fat harvested from Liposuction of the chest wall beneath the armpit and lateral to the breasts is routinely used to enhance the décolletage and cleavage of the breasts.
The Liposuction of the abdomen is routinely done to enhance the shadowed negativity beneath the ribs and then placed in the gluteal shadows of the buttocks to produce spherical, soft buttock curves.
Fat is routinely used to enhance the biceps and triceps of the arms in order to fill and define aging arms.
All of these approaches form the basic body sculpting plan which is central to Dr. Wolin's approach.
By utilizing the techniques of SAFE liposuction and PAL( power assisted liposuction) tools, all body parts are included in a total sculpting plan to produce the most natural and beautiful results.
Benefits of Liposuction
Liposuction is a safe, highly popular procedure among patients who are looking to say goodbye to their last stubborn pounds of bulging, flabby fat, and hello to a more toned, attractive physique. Patients around the world love their liposuction results for a variety of reasons:
Eliminates fat from the body
When we "burn" fat, our existing fat cells shrink. Liposuction eliminates these cells from the body completely!
Look slim and smooth
Your liposuction procedure will do more than reduce inches. Thanks to SAFELipo, Dr. Wolin is able to achieve smoother skin and a more proportionate, attractive contour of the body.
Highly customizable treatment
Dr. Wolin has great success transferring fat from one part of the body safely and artfully to another part of the patient's figure. Each procedure is tailored to the patient's goals, as well as the needs of their unique figure and physique. Results are flattering and natural-looking.
Shorter Recovery
Thanks to advances in liposuction technology and technique, patients' downtime following their procedure are shorter than previous recovery periods after traditional liposuction.
Long-lasting results
Patients who do not gain significant weight in the future will enjoy a slim, contoured body for years after their liposuction.
Candidates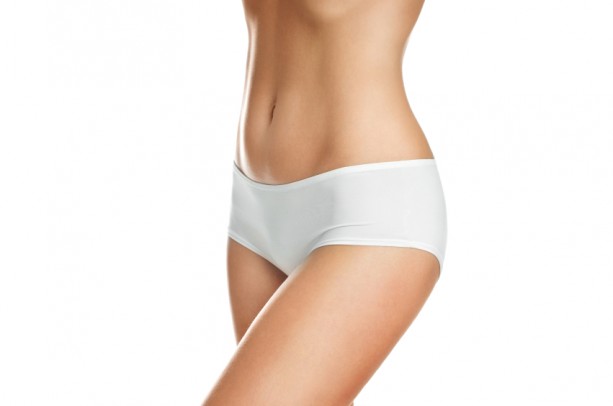 Good candidates for liposuction are those who are in overall good health and are at a stable weight. If you diet and exercise, but have not been able to lose your unwanted stubborn fat deposits, you may be a good candidate to reclaim your body with liposuction.
Candidates should be within 30 to 40 pounds of their goal weight and have completed the majority of their weight loss regimen. Significant weight loss following your liposuction could interfere with the results achieved during your procedure. Liposuction is not intended to be used as a weight loss solution.
Candidates should be free of pre-existing conditions which could interfere with their body's ability to heal.
Patients who are smokers will be asked to discontinue smoking at least three weeks before receiving liposuction. You may also be asked to discontinue the use of certain medications and supplements before you undergo liposuction.
Ideal patients are those who have realistic expectations for the results achievable with any cosmetic procedure.
Consultation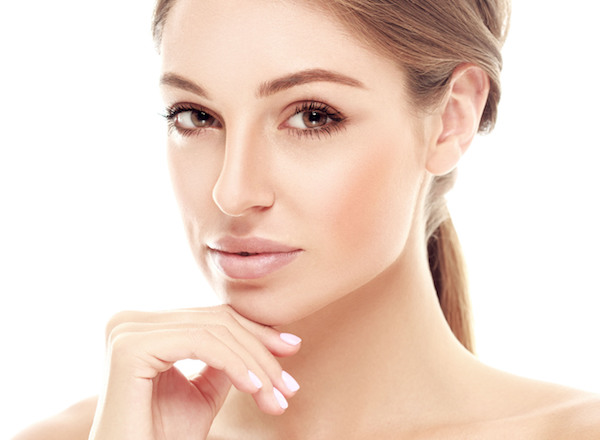 If you are interested in the benefits of liposuction, Dr. Wolin will meet with you for a private consultation. During your consultation, Dr. Wolin will discuss your body contouring goals with you, as well as answer any questions you may have about liposuction or any other treatment you are considering.
It is important to him that you are well-informed and feel confident in your cosmetic choices. Dr. Wolin will also go over your medical history and medication use with you in order to make sure you will receive the care that's right for you. Once we have a good idea of your goals for your appearance, Dr. Wolin will work with you to create a customized treatment plan.
Scottsdale Liposuction Procedure
Dr. Wolin performs SAFELipo to slim and contour patient's bodies into their ideal, smooth, attractive shape. The procedure is performed using only a few tiny incisions, a cannula and aspirator, and a sculpting probe. The first step of a patient's liposuction will involve the insertion of the cannula into the treatment area. The cannula will vibrate rapidly, which will gently dislodge fat from the surrounding tissue without damaging the body in a process known as power-assisted liposuction. Using an aspirator, Dr. Wolin will remove the dislodged fat.
Liposuction can be performed with local or general anesthetic, depending on patient preference. Most of our patients receive their liposuction comfortably with local anesthetic.
Modern methods of fat removal take care to reduce the chances of any post-procedure bruising and swelling typical of traditional liposuction techniques. Usually, a thin fat layer will be left behind. Using fat equalization probes, Dr. Wolin will smooth the contour of the treated area to erase irregularities and achieve a slim, clean shape of the patient's figure. A fat transfer may be performed to add attractive volume to other areas of the body and augment the results of the liposuction.
After a patient is monitored, they will be approved to return home.
Recovery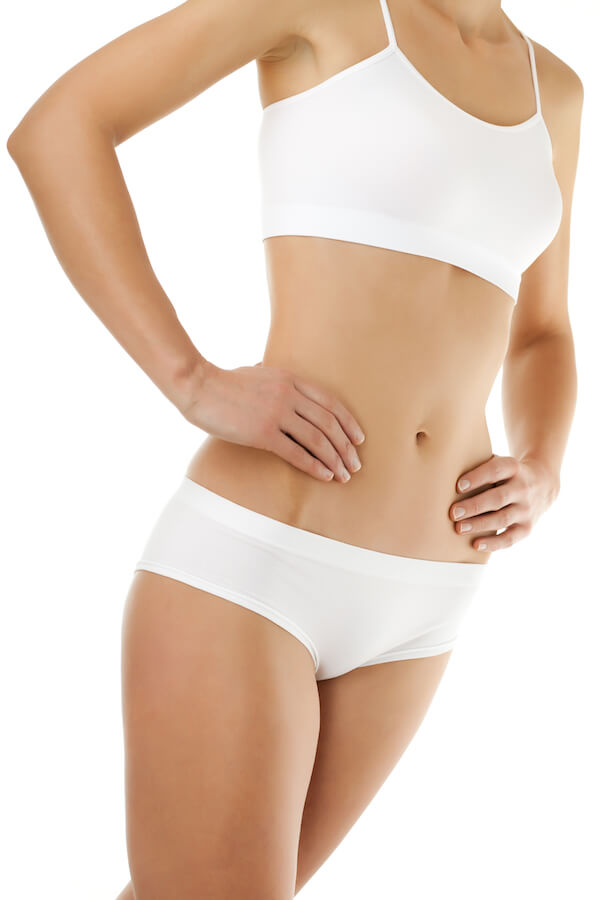 Patients should not drive themselves home following their liposuction. We recommend that our patients ask a friend or family member to drive them home after their procedure. We also advise that you ask someone to stay with you during the first night of your recovery to guarantee that you are transitioning into your recovery comfortably. It is also recommended that liposuction patients go for a walk within the first 24 hours to maintain blood circulation.
A patient's recovery timeline will depend on the details of their procedure, such as the size and number of your treatment areas. Every patient will receive individualized recovery instructions before their procedure.
Our patients on average are able to return to work within a few days to a week. Soreness may last for a few weeks. Bruising will be minimal. Swelling will diminish within the first week and continue to improve over the next two months. Patients will receive a compression garment to help reduce these conditions and help their body adjust to its new, slimmer contour.
The appearance of your treated area or areas will continue to improve for up to a year following your liposuction.
Liposuction Results
Patients observe that their body is noticeably slimmer following their liposuction procedure. As swelling improves, you will see a smoother, more attractive contour in your treated area. Your results will keep improving over the months following your procedure. Your treated area will be slimmer and attractively shaped. SAFElipo will not only reduce your fat, but it will also smooth the appearance of fat beneath the skin, improving your skin tone and contour. Dr. Wolin sculpts his results: the effects are a natural but beautiful change in the shape of the patient's figure overall.
Your liposuction treatment will permanently eliminate your unwanted fat cells. Patients who maintain a healthy diet and stable weight will enjoy the benefits of their liposuction for years.
Price of Scottsdale Liposuction
The cost of your liposuction procedure will depend on the details of your individualized body contouring treatment plan. Dr. Wolin will work with you during your private consultation to determine what type of body contouring techniques will be right for you. Once you have completed your consultation, you will receive a cost breakdown that reflects the details of your personalized liposuction procedure.
Interested in learning more about what liposuction and liposculpting can do for you? Call the Wolin Plastic Surgery Center in Scottsdale to schedule your informative consultation today.