Breast Implant Revision with Fat Transfer
Offered at our convenient location in Scottsdale, Arizona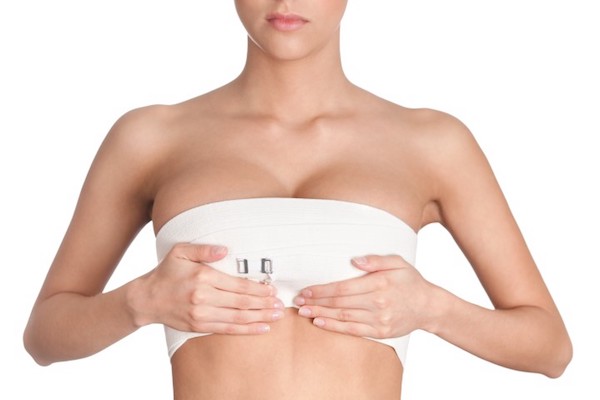 Many women who underwent breast augmentation with implants seek out revision after a few years.
Whatever your reason, Dr. Wolin and his expert staff are here to guide you towards a rejuvenating and restorative outcome. A breast implant revision treatment that includes fat transfer provides natural fullness and feel to the chest.
Dr. Wolin is a double board certified surgeon who has been performing fat transfers since 1995. His experience makes him the best choice to perform revision breast surgery.
About Breast Implant Revision with Fat Transfer
Breast implant revision is a surgery where the current implants are removed and replaced. This is often performed due to:
Discomfort from capsular contracture
Concern that the implant may shift location
Concern of a rupture
Interest in changing breast size
Desire to change implant type or style
Breast implants are a long-term solution but over the years, implants can change in shape or size. More commonly, the breasts will change. Your breasts may become more droopy and the tissue itself can change. This may result in the implants becoming visible and the breasts feeling unnatural. Many women replace their implants after ten years.
This surgery is customized to your appearance and desired outcome. Dr. Wolin will take his time to make sure your ideal aesthetic is achieved and you look and feel your best!
Breast implant revision is frequently completed with a fat transfer for optimal results. A fat transfer can be performed on its own or alongside a revision surgery. Fat transfer breast augmentation is a great way to enhance your breasts with a natural product: your own fat. This treatment doesn't create any new scars along the breasts and can help pad out implants and fill out strategic areas.
The first step to a fat transfer is determining a donor area of the body. This area is somewhere on your body that has excess fat. Many women have fat collected from their thighs, abdomen, flanks or back. The fat is removed with liposuction and is then purified. The clean fat will be injected into the breasts to provide a fuller, healthier look and a natural feel.
Benefits
The primary advantages of a breast implant revision with fat transfer is the amount of control you have over your result. The fat transfer will allow you to maintain a natural breast feel while the implants will allow you to retain a youthful shape and position.
After ten or so years, you may want to change your chest. Some women choose breast implant revision to go bigger or smaller. The best part of the procedure is that it will be personalized to your desired aesthetic.
Candidates
Women who are ideal candidates will be healthy and of their ideal weight range.
Ideally, the patient will be a nonsmoker who understands the realistic outcomes of revision surgery. If you are unhappy with the size and shape of your breasts, it may be time to consider changing out implants and enhance your breasts with a fat transfer.
This procedure is particularly ideal for women who are concerned about the condition of their implants. If you are worried about your implants, reach out to our office today to schedule a consultation with Dr. Wolin.
We also encourage you to look through breast implant revision pictures to get a better idea of how this procedure is impacting women and helping them maintain a youthful appearance.
Personal Consultation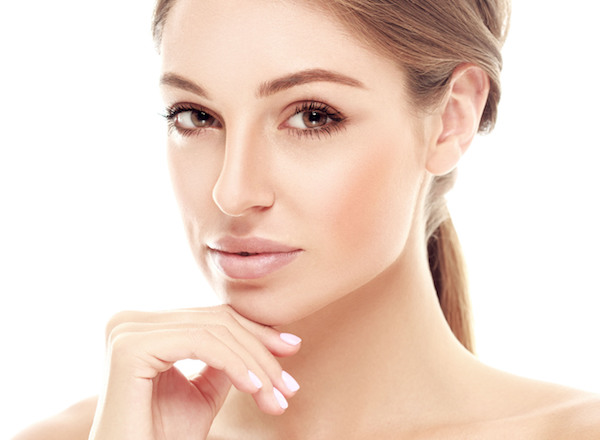 You have the opportunity to talk to Dr. Wolin and ask him all of your questions regarding revision breast surgery and fat transfer. This meeting is a chance to learn and make an informed decision about your health.
Dr. Wolin will ask about your health, your past breast augmentation surgery and other topics that will help him determine if revision surgery is a healthy option at the time. He will talk to you about the different steps of revision surgery and what a fat transfer will look like. Our office offers saline and silicone implants. Dr. Wolin and you will determine your best implant shape, projection, size, and type. You will also discuss the benefits of a fat transfer and pinpoint a donor area. Donor areas are the location fat is collected from and often include the abdomen, thighs, flanks, and back.
Fat transfers should only be pursued if you wish to add more enhanced volume or cleavage to your chest. A fat transfer can also be used in replacement of implants. Once your old implants are removed, Dr. Wolin can close incisions and inject fat into the area. A breast fat transfer is a long-lasting solution that does not need a check-up or replacement like implants. A fat transfer is a natural way of preserving your breasts for years!
Once the details of your treatment have been planned out, an appointment will be scheduled for your revision surgery and fat transfer.
Preparation
You will need to fill prescriptions and arrange for a recovery time of one to two weeks. Following your surgery and for the first few days of recovery, plan for a friend to stay with you and drive you around.
Prepare an area of your home where you can rest comfortably without disturbances. It often helps if this room has a source of entertainment or is supplied with books and fun things to keep you occupied. Make sure you have extra pillows in this room. You will need to sleep on your back after surgery and extra pillows can help you be more comfortable.
Follow Dr. Wolin's preparation instructions for the best treatment experience possible.
Procedure
When you arrive at your appointment, you will be prompted to sign in and change into a gown. Your treatment areas will be cleaned and marked for surgery.
Dr. Wolin implements a unique form of anesthetic that is effective and safe for his patients: Ultrasound-guided nerve blocking. This technique combines the safety of ultrasound so that Dr. Wolin knows exactly where to administer anesthetic so that he can block nerves in the chest. This technique allows our patients to avoid general anesthesia which can be expensive and cause unpleasant symptoms following surgery. Once Dr. Wolin has applied the anesthesia for your treatment and you are resting comfortably, he will delicately apply incisions. Incisions will be made along the pre-existing lines from the original breast augmentation procedure. The old implants will be replaced with care and precision. Incisions will then be closed and bandaged.
After applying anesthesia to your donor area, Dr. Wolin will apply small incisions through which he will insert a cannula. Fat will be removed and Dr. Wolin will expertly sculpt the treatment area so it enhances your overall appearance. The incisions will be closed and the collected fat purified.
Once the fat is cleaned of impurities it will be placed in syringes. Dr. Wolin will inject the breasts with fat to ensure your implants are covered, to add more fullness to the top of the breasts and enhance cleavage.
The whole procedure will take two to three hours.
Recovery
Following this surgery, your chest will be sore. Prescription medications will help control any discomfort. Breast implant revision recovery time will vary between each patient. Take recovery one day at a time. Get plenty of rest and stay hydrated. You will need to sleep on your back for a while so that you do not apply pressure to incisions along with the breasts.
The donor area will require a compression garment. This garment will reduce swelling and help the area adjust to its new shape.
Drains may be required in breast incisions to reduce excess fluid build-up. Dr. Wolin will inform you how to care for these. The drains will be removed within a few days at a follow-up appointment. This appointment is a great time to ask new questions and ensure your recovery is going well.
Results
You may not notice much of a difference right away but as swelling decreases your final results will set in. The outcome of this procedure is long-lasting. You will be able to enjoy full, shapely breasts for years to come! Breast implant revision with fat transfer allows you to transform your whole appearance. It's a chance to slim down one area of your body while enhancing the curve and appearance of your chest.
A healthy lifestyle and weight will allow you to maintain your results for a long time.
Complementary Procedures
A breast implant revision with lift is often sought after by our patients. Ten years or more may not seem like too much time but your breasts can change a lot in that period. Many women's chests become droopy by the time they are ready to change out implants. A breast lift will further results and help transform the chest. For a youthful, perky profile consider combining your breast implant revision surgery with a lift for a true transformation.
Cost
Breast implant revision with a fat transfer is a highly customizable treatment that Dr. Wolin will tailor to your features and goals. Your breast implant revision surgery cost will be gone over in your personal consultation. If you have had implants for about ten years now and are looking to rejuvenate your chest, call us today at (480) 945-8440 to meet with Dr. Wolin and learn more about your options.
FAQ
What is implant revision?
Implant revision is when you replace your breast implants with newer, potentially different implants. This procedure is highly customizable and often performed every ten years. The treatment will require you and Dr. Wolin to determine your best new implants. A fat transfer may be considered to help you achieve your best results!
How much does it cost to replace your breast implants?
The cost of replacing breast implants will depend on your current health and desired aesthetic. Whether you combine your revision treatment with a fat transfer will also impact the total cost. In your consultation with Dr. Wolin, he will go over the costs involved in your hand-tailored treatment.
Does insurance cover breast implant revision?
No. Insurance does not cover breast implant revision surgery because it is a cosmetic procedure.
Should you have your breast implants replaced?
It is a good idea to have your breast implants replaced after about ten years. Implants are long-lasting but do deteriorate or shift over time. Revision surgery will allow Dr. Wolin to get you set up and healthy for another ten years. Combining a fat transfer with this treatment can help naturally enhance your breasts. Many women lose breast tissue over time and a fat transfer can enhance the shape and volume implants provide.
Can you get a breast lift with existing implants?
Sometimes. Whether you can undergo a breast lift will depend on the state of the implants and health of the individual. Dr. Wolin will need to assess your health and together you will determine if a breast lift is possible.
Does replacing breast implants hurt?
Replacing breast implants should not hurt. There is discomfort after surgery for the first few days but this can be controlled with pain medication. If you experience any lasting pain, please reach out to our office so we can assist you.