Facelift
Offered at our convenient location in Scottsdale, Arizona
With aging, or in those exposed to large amounts of sun or stress, wrinkled, creased skin can develop on the face, neck or forehead, along with fat deposits and folds around the jaws and jowls.
While a facelift can't stop the aging process, in many cases it can "turn back the clock". More patients are choosing to have facelifts achieving beautiful, natural results and restoring a lifted, youthful appearance.
Facelift Before & After Photos
What is a Facelift?
A surgical rejuvenation for your face will give you longer lasting results than a non-invasive facelift.
A facelift, also known as a rhytidectomy, is a surgical procedure that reduces wrinkles, lines, and sagging skin by removing unnecessary tissue by tightening the underlying muscle and gently redraping the overlying skin.
There are many types of rejuvenating facial treatments today, such as laser treatment and non-surgical facelifts that use threads and sutures to lift the skin. These types of procedures are usually short-lived and do not have the longevity of a facelift. Facelifts have been practiced for a longer period of time and have shown consistently impressive results.
Dr. Wolin is a double board-certified surgeon in Plastic Surgery and Head and Neck/ Otolaryngology who performs every treatment with precision and an artistic eye. Your result will be a much younger appearance you can enjoy for years!
Benefits
A facelift will transform your face and help you look and feel young again, but in a natural way that preserves your authentic features. This procedure is your best option for impressive, immediate, long-lasting results.
This anti-aging facial treatment is your best solution for fine lines and severe wrinkles. Facial aging may cause you to appear constantly tired. Wrinkles and lines can also make you look older than you really feel. At Wolin Plastic Surgery we want you to look and feel your best!
A facelift performed by Dr. Wolin will allow you to regain your youth and look yourself again.
Candidates
If you are concerned with stretched skin that is causing sagging cheeks, jowls, and a sagging neck that some people refer to as a "turkey gobbler", this treatment is perfect for you! An ideal patient will be healthy and within their ideal weight range.
A facelift is often performed on men and women in the age range of 40 to 60, but we encourage all patients who are interested in a facelift to schedule a personal consultation with us.
Consult with Scottsdale's Top-Rated Facelift Specialist
During your private consultation with Dr. Wolin, you will be able to discuss the improvements you would like to see in your face. Dr. Wolin will examine the areas you are concerned with and explain how a facelift can help. He will also ask about your medical history, current medications, and allergies.
Dr. Wolin will determine if a facelift is a healthy, ideal solution for the improvement you would like to see. If a facelift is pursued, you and Dr. Wolin will discuss the surgical details, preparation, recovery, and costs of your own personalized treatment.
Preparation
Prior to your facelift, you will need to collect prescribed medications, arrange rides and plan to have someone assist you during your recovery.
You will need to stop smoking a few weeks before and after surgery. Medications often need to be altered and aspirin avoided in the weeks before surgery.
Get a good night's sleep before your surgery. We want you to feel rested and relaxed when you show up for your facelift.
How is the procedure performed?
Facelifts can also be performed with other cosmetic procedures such as eyelid or forehead surgery.
Facelifts are usually performed along with fat transfer to re-volumize the collapsed face. Dr. Wolin has been using this combined volume and lifting therapy for the past 25 years and is an expert in the field. Depending on the area to be treated, facelifts usually involve incisions made along the hairline which extend around the ears to the lower scalp. The skin is lifted away from the fat and muscle underneath, and excess fat is removed.
Dr. Wolin tightens the remaining tissue, and the skin is then tightened and secured with sutures in a natural and more neutral way. Swelling and minor discomfort last a few days, and stitches are usually removed within a week.
Recovery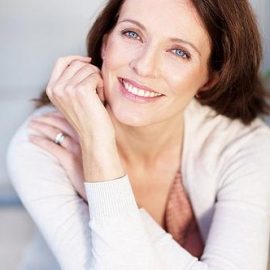 Following the surgery, your face will be swollen, sensitive, and bandaged. You have the option of spending the evening in our recovery center with a personal nurse taking care of all your needs, or if you have a caretaker at home you can be driven home by a friend or family member. If you do go directly home, you will need assistance for your first night at home to help you adjust to the immediate post-operative period.
Prescribed medications will help control discomfort and improve healing. Listen to your body during your recovery. If you feel tired you should rest. You should stay hydrated but not overdo your fluid intake. Your diet should not contain excessive salt as the added fluid and salt will accumulate in your wounds and delay your healing. Keep your head above the level of your heart at all times to reduce swelling. You will need to sleep in an elevated position for a few nights as the incisions heal.
A follow-up appointment will allow Dr. Wolin to inspect your face and make sure your recovery is going well.
During your recovery, if at any time you have concerns or questions be sure to reach out to our office. We are here to assist you, make sure you are receiving good care and achieving your optimal results.
Results
As the swelling and bruises diminish, you will begin to notice your final results setting in. These results are long-lasting and dramatic!
Men and women often enjoy looking up to ten years younger after a facelift!
Complementary Procedures
Not every patient needs a total Facelift. We also offer Browlifts, Eyelid Lifts and micro fat transfers to help reduce aging signs and transform the way you appear.
Browlift
A Browlift is a surgical procedure that supports the outer half of your brow and improves wrinkling around the outside portion of your eyelids. This treatment will give the outer brow and temple a more aesthetic position and help the tired and hooded appearance of the eyelids. Incisions will be made discreetly behind the hairline, through which unnecessary skin and tissue will be removed. The remaining skin will be tightened and re-attached. The result will be a smooth and elevated brow position that makes you appear younger and makes your eyes appear brighter.
Eyelid Lift
An Eyelid Lift can be paired with a Browlift or facelift to rejuvenate patients' eyes and improve the eyelid function. Many times with aging, muscles become lax. The eyelids are no different. An eyelid lift will remove extra tissue and fat in the upper and lower eyelids as well as tighten the muscle that controls the eyelid function. The result will be alert, younger eyes!
Micro Fat Transfer
Micro fat transfer has become a mainstay in permanent volumization of the aging face. It is frequently integrated into the facelift procedure to help sculpt and reinflate the deeper tissues so that the muscle and skin tightening of the Facelift procedure can achieve its finest result.
If you are interested in these techniques, discuss your concerns with Dr. Wolin in your personal consultation.
Cost
A facelift is customized to each patient's anatomical facial features. This hand-tailored approach causes prices to change between patients.
To learn more about your personalized facelift and how it will take years off your face, schedule a consultation with Dr. Wolin today at (480) 945-8440.
FAQs
Do I need a facelift?
You may if you moderate to severe skin wrinkling and sagging that makes you feel older than you really are. This surgical procedure will support and smooth out your skin and help you look up to a decade younger! Facelifts are growing in popularity as cosmetic procedures to help people regain and preserve their youth. If you are looking to reduce aging signs and look young, schedule a consultation with double board certified Dr. Wolin. He will take expert care of you and create a treatment plan for your best outcome.
What is done in a Mini Facelift?
A mini facelift is similar to a total facelift but uses shorter incisions in the lower part of the face. The surgery improves the lower part of the face and neck. This treatment will tighten the skin and remove excess tissue. The result will be a smoother face, neck, and defined jawline. Non-surgical mini-facelifts exist but a surgical procedure will provide your best, long-lasting results.
What is the recovery time for a facelift?
A facelift is the best facial treatment for aging skin! After surgery, your skin will be swollen and bruised for about two to three weeks. Most patients feel comfortable going back into the public after the initial healing period and can enjoy their final results after a few months.
How long does a full facelift last?
A facelift can last years! The longevity of your results will relate to your health and skin care. Overexposure to sunlight can quickly age your skin, so be sure to wear sunscreen daily and keep your skin hydrated. Drinking plenty of water, eating a healthy diet, and getting exercise will help you maintain your results for a long time.
What is the average cost for a facelift?
The cost of facelifts varies from patient to patient. This is a highly customizable treatment that will highlight your best features and leave your face smoothly contoured.
What is the best facelift procedure?
The best type of facelift is one that is tailored to your face. A modern facelift provides natural results that are both rejuvenating and appropriate for your appearance. This skin and muscle lifting facial surgery will help reduce wrinkles, lines, and remove sagging skin that makes you appear older than you truly are. After your surgery, you will immediately notice an improvement in your face. A surgical facelift will give you a young face for years!