Neograft
Offered at our convenient location in Scottsdale, Arizona
The NeoGraft system is the first and only FDA cleared follicular unit harvesting and implantation system (FUE). The NeoGraft system delivers automation of the FUE technique, the most advanced technique in the hair transplant industry.
Call To Schedule Your Consultation 480-270-6765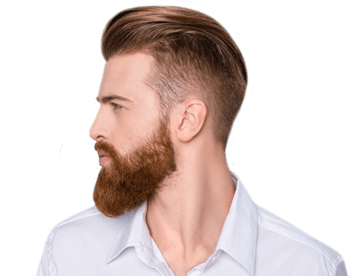 This revolutionary system uses pneumatic controls to precisely extract complete individual hair follicles which can be immediately transplanted to the selected areas of the scalp. The NeoGraft automated hair transplantation system is the only complete harvesting system on the market and has the only 'NO TOUCH' implantation technology.
Other transplant techniques remove a swath of scalp from the donor area leaving a huge wound to heal and lasting scar. The NeoGraft technique harvests individual hair follicles for faster healing and no scarring.
Why NeoGraft?
Superior Results
Natural looking results allowing hair to be worn short or long for both men and women.
Quick Recovery Time
NeoGraft's advanced transplant technology means little to no discomfort and many clients can return to work the next day.

Effective
In time, your own hair will continue to grow normally and your result will look healthy and natural.
Benefits of the FUE Method
Safe
FUE (follicular unit harvesting and implantation system) hair transplant is a very safe, minimally invasive, relatively minor procedure
Easy
Minimal bleeding and fewer complications than with the "strip" method
Gentle
Neograft is performed with local anesthetic and no intravenous or intra-muscular sedation is required
Comfortable
You may experience minimal temporary discomfort, with no scalpel incision, no sutures and no linear scar with quick recovery times
Discrete
Clients can typically go back to work the next day.
Afforable
We have financing programs available to meet most budget needs.
Before and After Photos
For Women
Female hair loss is not uncommon, contrary to popular belief. Women make up a whopping 40% of hair loss sufferers and truthfully, those are just the cases that are known. Many women are suffering alone without seeking support due to the emotional shock, embarrassment and stress related with female hair loss. We want to change that.
Is female hair loss rare?
According to the American Association of Dermatologist (AAD) hair loss for women is common. Hereditary hair loss affects 30 million American women and women make up nearly half of hair loss sufferers.

What is a normal amount of hair loss for females?
The average person, female or male, loses 50 to 100 hairs per day. If you suspect you are losing more than the average, take note of the amount of hair shedding on your pillow in the morning, your brush after combing your hair and drain after showering. It is important to seek medical attention for guidance and diagnosis if you notice anything out of the normal.
What are the leading causes of female hair loss?
One leading cause is a hereditary condition known as ANDROGENETIC ALOPECIA. Many women experience this type of hair thinning with age, but it can happen at any time. Other causes of female hair loss are medical conditions, stress and even weight loss. There is a vast range of medical conditions that can contribute to hair loss, from pregnancy to thyroid disorders. It is important to consult with your doctor at the first onset of hair loss for these reasons.
Is it normal to not feel like myself?
In quality-of-life studies, women experiencing hair loss reported a higher incidence of behavior that interfered with their daily lives — including a significant loss of self-esteem, being introverted, feeling less attractive and tense feelings in public places.
How can NeoGraft help?
We want to offer support, guidance, resources and services that best fit your individual hair loss journey. If you are a candidate for the NeoGraft procedure, you will be able to replenish your head of hair with your own hair, naturally. We also have products specifically designed for female hair loss.
Can NeoGraft be used for eyebrow transplants?
Yes! The NeoGraft technology can restore thinning eyebrows for many women. The pattern of eyebrow loss will determine the ultimate hair restoration recommendations.
https://scottsdaleneograft.com/
Call To Schedule Your Consultation 480-270-6765