Neograft
Offered at our convenient location in Scottsdale, Arizona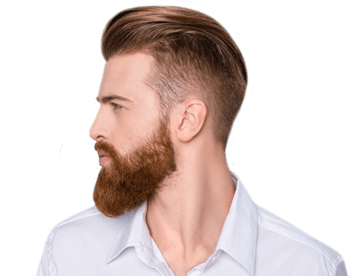 NeoGraft is a revolutionary system of follicular hair harvesting and transplantation. This device can selectively remove follicles, and cradle them until they are ready for proper placement.
But a machine is only as useful as the person who operates it. Dr. Andrew Wolin and his staff are unparalleled experts in the field of hair restoration. In their hands, NeoGraft becomes a powerful tool in the journey towards your best self. Whether you wish to battle back the receding hairline above your brow, fill in the bald spot atop your head, or cultivate full eyebrows, Wolin Plastic Surgery / Scottsdale Neograft Center can help.
Contact us online or call (480) 945-8440 to schedule a consultation. We are conveniently located in Scottsdale, Arizona and proudly serve the communities of Mesa, Glendale, Phoenix and beyond.
Before and After Photos
About NeoGraft
The NeoGraft system represents the pinnacle of human ingenuity and automated precision. The device allows our team to meticulously remove viable follicles. This site is often located at the back of your head, where hair growth is the most vibrant. After delicately collecting your living follicles, NeoGraft nurtures them in its suction canister, keeping them thriving until the next step in the restoration process.
One of Dr. Wolin's highly skilled and trusted technicians will put your extracted follicles to great use. She inserts the living cells along the thinning or balding area by hand. NeoGraft creates tiny punches ranging from 0.8 millimeters to 1.2 millimeters.[1] Your transplanted follicles will flourish in their new home on your scalp.

Follicular Unit Extraction (FUE)
The NeoGraft system utilizes a technique known as follicular unit extraction, or FUE.[2] [3] Follicles are specialized cells engineered to grow new hair. When NeoGraft collects viable follicles, it does so in anatomical units. Each unit may contain up to three living hair shafts. Hence, the actual number of hairs transplanted can be up to three times the number of follicles harvested.
The NeoGraft Advantage
FUE is a quantum leap in innovation, especially when compared to the more outdated approaches to hair restoration. In years gone by, practitioners used to "strip harvest" a patch of flesh from the donor site. Imagine that: taking an entire chunk of skin from your most healthy region of hair growth. From there, the donor tissue would be grafted to the treatment area in hopes that the follicles would find new footing.
The aforementioned process is called follicular unit transplantation (FUT).[4] As you might expect, FUT is more disruptive than FUE. NeoGraft allows us to harvest the follicles themselves without taking living flesh along with them. FUT leads to scarring at the donor site in the back of the scalp but not with FUE. FUE represents a new dawn in hair restoration.
To learn how NeoGraft can transform your appearance, contact Wolin Plastic Surgery Center at your earliest convenience.
Benefits of Hair Restoration
In addition to the obvious benefits of looking your best, new hair growth can help you feel your best as well. A healthy mane reflects your youthful vigor. You can enjoy a boost in confidence after experiencing the wonders of NeoGraft transplantation. When your insecurities subside, it may result in better job performance, overall happiness, and an increased quality of life.
NeoGraft Benefits
Automates the follicular harvesting process to reduce human error
Empowers you and your hair restoration team to apply the latest technology artistically and precisely
Only creates pin-prick sized punches to deliver its rejuvenating results
To experience the benefits of NeoGraft follicular unit extraction for yourself, please call (480) 945-8440.
Eligible Candidates
If you wish to replenish your lustrous hair, then you may be the ideal candidate for NeoGraft treatment. Healthy individuals in the Scottsdale area can visit Dr. Wolin so that he can assess your donor sites. The doctor can determine if you have enough healthy follicles for extraction and subsequent transplantation.
Hair Restoration for Women
When most people think of hair loss, they immediately imagine male pattern baldness, but thinning locks can be even more distressing for women. Dr. Wolin can harness the power of NeoGraft to usher in a new age of stunning hair growth for women in his care. As you can see in the video below, the procedure is so comfortable that our amazing client is chatting throughout her follicular placement process.
Eyebrow Grafting
Some candidates for NeoGraft treatment may not be balding in the traditional sense of the word. When eyebrows are patchy or unevenly defined, consider NeoGraft for new growth. The follicular enhancement is so delicate that it can accentuate underperforming brows in a subtle yet striking manner.
Private Consultation
The purpose of this page is to give you a broad overview of hair restoration and the many advantages of NeoGraft. But, just like follicular extraction itself, your questions are most likely very focused on your individual case. Dr. Wolin can answer those questions during your consultation. If you find yourself at a loss for words, here are a few conversation starters to keep handy for your appointment at Wolin Plastic Surgery Center.
Do I have enough healthy follicles to contribute to the restoration process?
Will the transplantation look natural?
Is my balding too advanced for the NeoGraft technique?
How many sessions will I require?
Am I too young to have the procedure?
How long until I can go out in public?
Dr. Wolin is eager to answer the above questions and many more. After all, an informed patient is a healthy patient. In the spirit of open communication, we regularly make appearances on various media outlets. Feel free to look through our posts and get a glimpse of our dedication to wellness and aesthetic improvement.
Preparation and Procedure
The NeoGraft procedure takes place in various stages, but Dr. Wolin will give you detailed instructions to prepare for every step in your hair growth evolution. You will receive directions on how to cleanse the donor site in the days leading up to your follicular extraction appointment. You may also be advised to stop taking certain medications, as they may increase the risk of bleeding or bruising.
Even though the FUE process only results in small micro-wounds, Dr. Wolin wants to ensure that they heal as quickly as possible. Please quit smoking at least three weeks prior to your NeoGraft procedure. Tobacco products impede the healing process, as well as detracting from your general health.
The duration of each NeoGraft session depends on the extent of the condition being treated. Large balding areas will require more attention, hence your visit will be a bit longer than if you wish to address minor thinning. Dr. Wolin will commit ample time to your procedure and make sure that you are satisfied with your results.

Recovery and Results
The tiny punctures along your donor areas will scab for the first few hours after NeoGraft treatment. This is natural and normal. Please avoid washing your hair for 24 hours after the FUE procedure and do not wear hats for approximately a week. Your recipient site scabs will gradually peel away and ultimately over a 6 to 12 month period produce a lustrous growth in their stead.
The procedure includes 3 post-transplant PRP treatments to the transplanted area to stimulate and support the new hair growth. Also supplied is a specially-prescription compounded serum of Minoxidil and Finasteride to further enhance the grafted area. All of these additions serve to amplify your rewards from NeoGraft treatment. To get a preview of your eventual satisfaction, please visit our reviews page. We are thrilled to provide 5-star service to our Scottsdale community, and we are eager to add you to our growing ranks of happy clientele.
Complementary Procedures
We spoke earlier about eyebrow grafting and how instrumental the NeoGraft system can be to rejuvenating your upper face. But hair restoration is merely one component of the enhancement process. To alleviate persistent wrinkles from the forehead, explore the rewards of a brow lift. Dr. Wolin will gently remove excess and redundant skin along the hairline to elevate your appearance. Fine lines will smooth away and your outlook will be looking up!
Review
Dr. Wolin and his team have you covered from pre-planning to post up and recovery.
Some background about me as a patient. I am a 56 year old male that had my first procedure nearly 20 years ago before Neograft was available.
To date I have had 3 procedures: 1 older hair transplant technology (1 strip method) with a different provider and this current Neograft method with Dr. Wolin (2 procedures). The numbers alone give some clue about which is likely a better option for you as a potential candidate.
The strip method left me with the painfully long healing time of the donor site and a long and incomplete recovery of the nerves leaving some reduced sensation at parts of my scalp.
The lack of pain from the Neograft at the donor site was night and day when comparing the two methods with little more than mild discomfort after the Neograft procedure. This lack of pain and no long recovery was a big reason I opted for a second Neograft session about a year and half after my first procedure. Choosing to return with Dr. Wolin and team was the result of my positive overall patient experience with them. Dr. Wolin and team provide professional, thoughtful and sincere interest in the success of my hair restoration and a premium experience throughout.
If you are waiting to do hair restoration my advice is don't. The Neograft with PRP after care provides a wonderful low pain option that can bring back those glorious days of a fuller looking head of hair at an!
FAQ
How much does NeoGraft treatment cost in Scottsdale?
The cost of NeoGraft depends on how many sessions are required to achieve your desired results. Dr. Wolin will provide transparent pricing as part of your comprehensive consultation. Until then, please connect with us online or call (480)582-0676 with any budgetary questions you may have.
References
Kayiran, O., & Cihandide, E. (2018). Evolution of hair transplantation. Clin Surg. 2017; 2, 1287. DOI: 10.20517/2347-9264.2017.86
Dua, A., & Dua, K. (2010). Follicular unit extraction hair transplant. Journal of Cutaneous and Aesthetic Surgery. 3 (2) 76–81. https://doi.org/10.4103/0974-2077.69015
Rassman, W. R., Bernstein, R. M., McClellan, R., Jones, R., Worton, E., & Uyttendaele, H. (2002). Follicular unit extraction: minimally invasive surgery for hair transplantation. Dermatologic Surgery. 28 (8) 720-728. https://doi.org/10.1046/j.1524-4725.2002.01320.x
Rousso, D. E., & Presti, P. M. (2008). Follicular unit transplantation. Facial Plastic Surgery. 24 (04) 381-388. Retrieved from: https://lilimag.net/wp-content/uploads/2020/11/fut-hair-transplant-pdf.pdf