NeoGraft for Men & Women
Offered at our convenient location in Scottsdale, Arizona
NeoGraft is an innovative, FDA-approved technology that has helped countless patients regain their natural hair. Aging is a part of life. It is an important process that brings us great joy and happiness. On the flip side, aging presents us with certain symptoms and deformities that need action. One of those aging symptoms is hair loss. Statistics show that 85% of men show hair loss by the age of 50 and 25% of those men have a genetic predisposition for loss caused by circulating hormonal androgens. Aging may be the common factor in hair loss, but the genetic component is also significant. This balding can become an embarrassing problem as a full head of hair is frequently associated with youth and virility.
What Can be Done to Permanently Regain the Hair?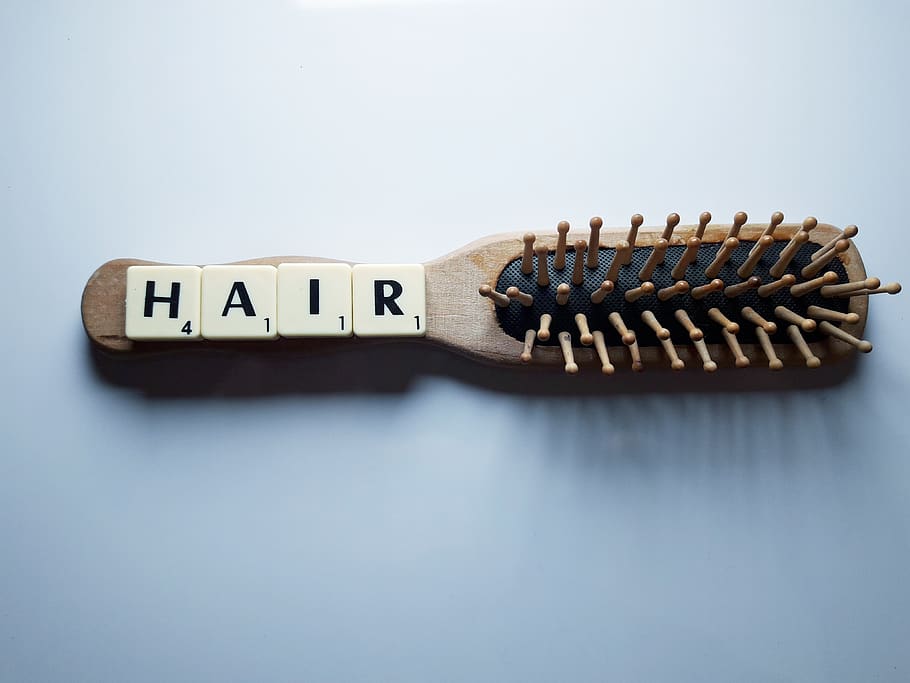 Over 10 years ago scientists developed a quick and easy way to remove healthy hair follicles from the back of your head and plant those follicles in areas of the front, top, and crown of your scalp. The name of the technology was called Neograft. This Neograft device has the ability to remove individual follicular hair units, one at a time, and replant the units into specific areas of hair loss on the scalp. In a one-day procedure, thousands of new follicles containing thousands of new hairs can be removed painlessly and placed artistically in balding areas producing new, thick hair. [1]
Dr. Andrew Wolin, director of the Scottsdale Neograft Center provides the highest quality hair transplant services in the Phoenix/Scottsdale area. He believes in the power of beauty and is certainly up to the task to bring that forth for everyone who comes into his office. Dr. Wolin's light touch and perfect eye for detail will leave you with natural-looking and strengthened hair. See for yourself by scheduling a consultation at our offices or call (480) 582-0676
How NeoGraft Works
Many patients have benefited from this revolutionary technology. Patients dismayed by their thinning or receding hair can turn to NeoGraft for hair restoration without the fear of scarring or stitches. It is an automated process where an individual hair follicle is extracted from an area not affected by hair loss. This is usually in the back of the scalp and is called the donor area. These donor areas are where the hair is still thick and healthy. This process is called follicular unit extraction (FUE). Once extracted, they are meticulously separated and replaced strategically in the area of the scalp where hair loss is evident. This differs from the current strip method, where the hair strip is surgically removed from a patient's scalp. The NeoGraft treatment uses an automated handpiece that precisely removes the follicles in a random pattern from the donor area so that there is no evidence of any scarring once the donor area is completely healed.
There is no scalpel needed. Instead, the patient has a more pleasant experience throughout the procedure because NeoGraft does not need to cut a strip of scalp requiring pulling of the cut scalp edges together. [2]
Before and After Photos
Benefits
The NeoGraft treatment offers patients a streamlined experience with minimal to no pain and downtime involved. It is a process that allows for the precise removal and transplant of individual hair follicles. The result is a newfound sense of confidence with a full head of healthy, natural-looking hair. Other benefits include: [3]
Minimally invasive
Results in a full set of healthy-looking hair
No scars or stitches involved
Improved hairline using your own natural hair
No or minimal downtime
If you're looking to change the appearance of your hairline, then contact Dr. Wolin's Scottsdale office where the Scottsdale Neograft Center is located for a consultation. We are happy to sit down with you to discuss your road to new, healthy-looking hair. If traveling to our office in person is a problem, we can easily set up a video conference so that Dr. Wolin can evaluate you via video.
Candidates
Patients unhappy with their hairline and appearance because they are balding or receding would make great candidates. As long as you are in good health and have realistic expectations of what a NeoGraft can do for you. Other criteria candidates should meet are:
Non-smoker
Free of any physical pre-conditions
Hair loss should be moderate
Have enough hair on the back of the head for transplantation
During your consultation, Dr. Wolin will make his assessment of whether or not you would make a good candidate. The first step in finding out is by scheduling an on-site appointment or setting up a video conference for evaluation. Call our Scottsdale Neograft Center at (480) 582-0676.
Personal Consultation
Dr. Andrew Wolin has been practicing plastic and reconstructive surgery since 1985. Since then he has developed his craft to become one of the leading plastic surgeons in Metro Phoenix. He brings a wealth of knowledge and experience to the cosmetic industry. Using the latest techniques and equipment, Dr. Wolin has performed countless surgical and non-surgical procedures.
You will be enveloped by a calm, reassuring, and relaxing environment from the minute you walk into our office. Our priority is you. We are located in the prosperous and thriving desert community of Scottsdale, AZ—a 27-minute drive northeast of Central Phoenix. Known for its luxury spas and pristine golf courses, the city is filled with lovely landscapes, beautiful hotels, and many high-end eateries and shopping areas.
At your consultation, you will be whisked away to one of our examination rooms. Our medical staff will ask you questions regarding your health and any current medications you take. Then Dr. Wolin will meet with you where you can voice your concerns and discuss what you hope to gain from NeoGraft. He will actively listen to your concerns until he gets a good understanding of what you are looking for. When that is finalized, Dr. Wolin will develop a treatment plan just for you.
Preparation Before the Procedure
Not much preparation is needed on your part. Only a few simple items should be completed before your treatment. A short haircut is recommended. The hair from the donor site needs to be short for easier extraction and better results. Patients are advised to stop smoking for about 2-3 weeks before and after treatment. Medications may be prescribed to manage any pain. Finally, make sure that you get a good night's rest before your big day.
Procedure
Once we finalize a few remaining details, we will take you to one of our calm and tranquil treatment rooms. Dr. Wolin and his experienced Neograft Team will prepare the donor area and draw a pattern on your scalp outlining the exact placement of the grafts. The harvest of the grafts is done while you are lying down on the front of your chest. A pillow for your head will support you in the proper position to harvest the grafts. Local anesthesia is given and then earphones can be placed for you to relax and listen to your favorite tunes while the follicles are being removed. You will be awake during the procedure but sometimes an oral sedative is given to help you relax.
Following the harvest, the patient and the team take a brief break to have a snack and set up the tools for the transplanting of the follicles. Those same follicles will then be replanted in a pattern that will fill in areas of thinning or balding. [5] NeoGraft should take anywhere from 6-8 hours to complete, depending on the number of grafts needed to accomplish the hair rejuvenation. The results are a fuller, natural-looking hairline, a fuller forelock with denser temples, and greater density from the top of the scalp to the crown region with no visible scarring.
Recovery
Patients can look forward to minimal downtimes with NeoGraft. You can return to work in a few days. Some patients have even gone back to work the very same day. After the procedure, you may feel some numbness in the scalp or slight discomfort. Dr. Wolin may provide you with pain management medication to reduce the pain.
The recipient area of your scalp will develop small scabs within the first hours following NeoGraft hair transplant. These small scabs are a sign that the healing process has begun. It is extremely important you don't pick them, wash them, or manipulate them in any way as this can disrupt the gentle process of the transferred follicles surviving. The scabs will separate and fall off within a few weeks and the hairs they contain will also fall out over the next 4 to 6 weeks. It will take at least 8-12 months before you will see the new hair shafts sprouting from the transplanted site.
Below are a few rules to follow:
Avoid getting the recipient site wet
Do not directly spray or hose the recipient area for at least 2 weeks.
Do not shower for the first 24 hours after treatment. The stream from the showerhead may be too strong for the scalp so you may want to pour water on your head instead for the first 2 weeks.
Sleep with your head elevated and do not consume drinks or food that will increase the blood flow to the scalp or increase your blood pressure.
Keep your head clean and avoid sweating for 2 weeks
Results
Over the next four to six weeks, you may notice some of the grafted hair fall out. This is normal. In another six weeks, your new hair will grow back in the donor area. The growth of the transplanted hair is a slow process. It will take between 8-12 months to see new hair growing in the recipient site. The wait will be worth it. You will be proud that your journey has resulted in younger and healthier-looking hair that will certainly impress.
Cost
The final cost of your NeoGraft procedure will all depend on the extent of your situation. It is custom-made just for you. These concerns will be discussed in great detail when you come to your consultation. Give us a call for information on financing and payment schedules.
FAQ\
How does NeoGraft differ from traditional hair transplants?
NeoGraft offers a more precise and natural-looking experience.  It moves individual hair follicles from one area to another to facilitate hair growth.
Do the results last forever?
Neograft hair transplantation will result in a permanent improvement to your hair density and hairline. However, other physical diseases which can affect all of your scalp and body hair growth can have an effect on the transplanted hair.
Will I need multiple sessions?
The number of sessions will depend on the extent of your condition and desired result. Covering a moderate area may take 1-2 sessions while patients with large areas of loss will need more. This will be determined at your initial consultation.
References