Breast Lift
Offered at our convenient location in Scottsdale, Arizona
Childbearing, aging, and significant weight loss are milestones in life to celebrate. Bringing a new life into the world, gaining priceless wisdom, and committing to a healthy lifestyle can bring a sense of happiness into a woman's life. However, these moments may take a toll on your body.
Double board-certified plastic surgeon, Dr. Andrew Wolin, MD is able to rejuvenate your figure by creating a lifted, shapely bust with a breast lift. Seen as an innovator in the field, Dr. Wolin is able to raise the breasts, reposition the nipple-areola complex higher on the chest, and reduce the size of the areolas. A breast lift may leave you feeling revitalized as you achieve the aesthetic results you desire.
About Breast Lift
A breast lift is a surgical procedure to address drooping, sagging breasts. Excess skin is removed and the remaining tissue is expertly sculpted to create a new breast profile. While the size of the breasts remain unchanged, a breast lift will create a fuller, more youthful-looking bust.
Before and After Photos
Breast Lift Benefits
There are many benefits to undergoing a breast lift. Patients report enhanced self-esteem and comfort following their breast lift procedure with Dr. Wolin. If you opt for breast lift, you may also experience less back, neck, and/or shoulder pain, reduced skin irritation, a more youthful appearance, improved physicality, and a more proportionate silhouette.
If you want to realize the benefits of a breast lift for yourself, contact Wolin Plastic Surgery Center today to schedule a consultation!
Candidates for Breast Lift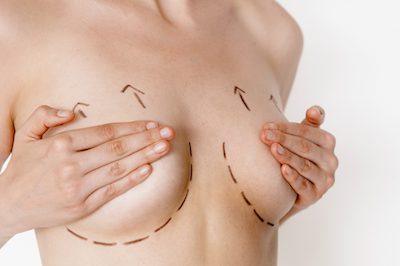 Ideal candidates for a breast lift from Dr. Wolin are healthy women visiting or residing in the Scottsdale, Arizona area. They are unhappy with the amount of sagging in their breasts. They may experience pain and discomfort, as well as self-esteem issues resulting from their current breast profile. These women are nonsmokers who are realistic in their expectations about what breast lift can do for them.
Ptosis of the Breast
Ptosis refers to the sagging of the breasts. There are several degrees of ptosis a woman may have that warrant a desire to undergo a breast lift. These grades indicate the distance of the nipple underneath the breast crease, or inframammary fold.
Grade I
Grade I indicates mild ptosis. The nipple is at or within 1 centimeter below the inframammary fold.
Grade II
This is moderate ptosis of the breast. The nipple is below the inframammary fold, but still above the lowest point of the breast.
Grade III
Grade III is severe ptosis. The nipple is the lowest point of the breast and may be facing downwards.
Pseudoptosis
In pseudoptosis, the nipple is upright and at the inframammary fold, however the breast is below the crease.
If you are a candidate for breast lift surgery, call Dr. Wolin's office at (480) 945-8440 and one of his helpful staff members will be happy to assist you in scheduling your private consultation!
Consultation
During your private consultation with dr. Wolin, you will have the opportunity to share your concerns, goals, and expectations. Dr. Wolin will inquire about your medical and health history. He will also perform a physical examination of your breasts and discuss the breast lift procedure with you. He will treat you with compassion and ensure your comfort during this appointment. He will encourage you to ask any questions you may have and will answer them in detail.
If Dr. Wolin determines that you are a candidate for a breast lift, he will create a customized treatment plan to meet your specific needs. In the event Dr. Wolin believes your needs would be better met with an alternative procedure, he will provide you with his professional medical opinion.
Are you ready to learn more about breast lift surgery? Reach out to Wolin Plastic Surgery Center to book your one-on-one consultation with Dr. Wolin today.
Preparing for Breast Lift Surgery
To prepare for your breast lift, Dr. Wolin will direct you to stop taking any blood-thinning medications, such as anti-inflammatory medication, herbal supplements, and aspirin for some time prior to your surgery date. You will also be instructed to avoid alcohol and tobacco products for the time leading up to your procedure. You should also arrange for a trusted adult to drive you home after surgery and stay with you for 24 hours. If there are any directives specific to your case, Dr. Wolin will inform you of the next steps during your pre-operative appointment.
Breast Lift Procedure
Immediately prior to your breast lift, Dr. Wolin will meet with you to review your procedure plan. He will make sure you are totally comfortable with your decision to move forward with treatment. From there, he will use a surgical marker to mark your breasts, highlighting incision sites, areas of focus, such as anatomical landmarks, and skin to be removed.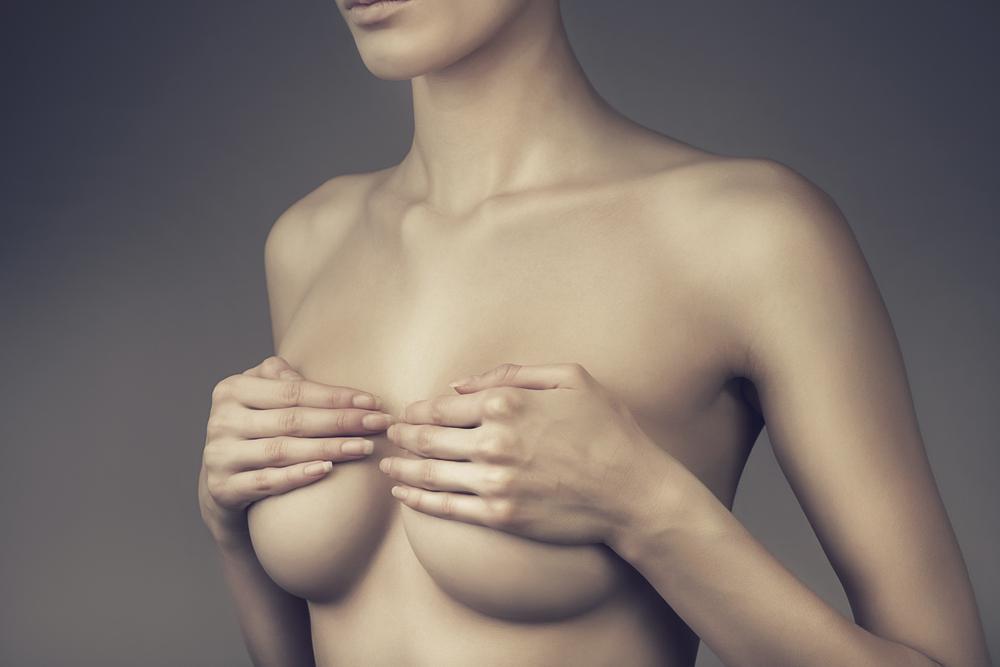 Once in the procedure room, you will be given the appropriate anesthesia to keep you comfortable during the surgery. Dr. Wolin will follow his markings and remove the targeted skin from the breast envelope utilizing one of three incisions. The breast tissue will be redistributed, the areolas will be made smaller as needed, and the nipple-areola complex will be lifted. From there, Dr. Wolin will carefully close the incisions with sutures, giving you a perkier and fuller aesthetic.
Anchor Lift (Inverted T Incision)
The inverted T incision goes one step beyond a lollipop lift as it includes an incision running along the inframammary crease, creating an "anchor" shape. This lift addresses severe ptosis and is often paired with breast reduction. Once the incisions have been made, Dr. Wolin is able to redistribute the breast tissue, creating a rounder, firmer breast profile. It may also significantly raise the nipple-areola complex.
Recovery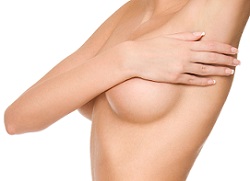 Your breasts will be tender and swollen following surgery. After your breast lift, you will be expected to wear a support bra continuously until Dr. Wolin informs you otherwise. Depending on the extent of your breast lift, drains may be placed at the incision sites to remove excess fluid and reduce swelling. You may return to work and normal activity about a week after breast lift surgery. Strenuous activity, such as exercise and sexual intercourse should be avoided for 2 to 6 weeks after your breast lift, depending on the extent of your surgery. Any residual swelling and discomfort should subside within a few months.
Breast Lift Results
Following your breast lift, your results may be immediately visible as you may notice the breasts sit higher on the chest. Once the swelling has subsided, you will be able to enjoy a perkier and fuller appearance for many years to come! Barring any significant fluctuations in weight, including pregnancy, your breast lift results are long-lasting. You may begin to feel more confident in your appearance and may find more clothing options that flatter your new figure.
If you are looking to experience the remarkable results of a breast lift, call Dr. Wolin's office to speak with a patient coordinator and schedule your personal consultation today!
Pricing for Breast Lift in Scottsdale, Arizona
A breast lift is a highly customized procedure. Because of this, the cost for your breast lift will be unique to you. The only way to receive an accurate quote for your breast lift procedure is to attend a private consultation with Dr. Wolin. A patient coordinator will discuss the cost estimate with you and your payment options.
FAQ
WILL I HAVE SCARS AFTER A BREAST LIFT?
As with many surgical procedures, there is a risk of scarring at the surgery site. Dr. Wolin takes great care to help minimize visible scarring after surgery. With a breast lift, most scarring is well concealed at the areolar border and under the breast in the inframammary crease. While the vertical incision is visible on the surface of the breast, it can be covered by a bra or bikini top. It is imperative that you follow all post-operative instructions closely to help the incisions heal properly and minimize scar visibility. 
HOW LONG DOES A BREAST LIFT LAST?
Results from a breast lift are long-lasting! While the normal aging process will continue, you should not see significant sagging of the breasts for some time following a breast lift. It is important to keep a stable weight and maintain the integrity of the skin. If you plan to lose significant weight or become pregnant following your breast lift, you should probably wait to undergo the procedure for best results.
Additional Resources
Qureshi, A. A., Myckatyn, T. M., Tenenbaum, M. M. (2018). Mastopexy and Mastopexy-Augmentation. Aesthetic Surgery Journal, 38(4), 374–384. https://doi.org/10.1093/asj/sjx181
American Society of plastic Surgeons. (2020). Breast Lift: Mastopexy. Retrieved from https://www.plasticsurgery.org/cosmetic-procedures/breast-lift
American Board of Cosmetic Surgery. (2020). Breast Lift Guide. Retrieved from https://www.americanboardcosmeticsurgery.org/procedure-learning-center/breast/breast-lift-guide/