Body Lift
Offered at our convenient location in Scottsdale, Arizona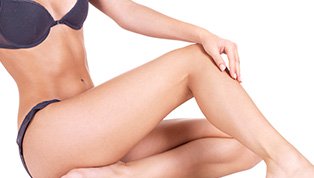 Defeating obesity is a heavy lift. But, like the hero Hercules, your labors or are only half over. That's because many post-bariatric patients must face a new challenge before their victory is complete. Loose and sagging skin that hangs unappealingly from your frame can be just as embarrassing as your lost pounds. Even worse, they can be a source of pain and irritation that may lead to infection. Your drapes of stretched-out flesh can not be corrected by diet or exercise. Surgical intervention is the only to way to feel comfortable in your own skin again. A body lift (torsoplasty) procedure is a comprehensive approach to tightening the loose skin that's left in the wake of massive weight loss.   
Dr. Andrew Wolin believes that the "power of beauty" is an individual experience that comes from positive inner confidence. His practice, Wolin Plastic Surgery Center, in Scottsdale, Arizona, is poised to help post-bariatric patients summit the last peak of their transformational journey. Contact us to book your consultation. Call (480) 945-8440 to schedule an appointment.
About
The torsoplasty, or body lift procedure, is an extended form of the tummy tuck and other Abdominoplasty surgeries. The torsoplasty procedure especially benefits men and women who have lost a significant amount of weight. Massive weight loss often results in excessive skin that hangs at the midsection of the body.
The body lift procedure is uniquely tailored by Dr. Wolin to meet the needs of each individual patient. Dr. Wolin has a sculptor's approach to the full body lift. He shaves away fat in the hip and "muffin top" areas, sculpting a pleasing, smoother body circumference.
This is where Dr. Wolin's approach is very unique. His hip and waist sculpting is done in addition to standard liposuction.
Before and After Photos
Benefits of a Body Lift
Dr. Wolin will create your exciting new look with surgical sculpting at the abdomen, hips and waist. He will also perform liposuction at the flanks and lateral thighs while tightening the abdominal muscles.
Body lift surgery is often combined with other cosmetic procedures such as Breast Enhancement.
Torsoplasty's incisions often extend 360 degrees around the upper body, but they are kept low and within the "bikini" area, in most cases. Body lift patients gain a positive new attitude as they see the remarkable improvement in their overall body shape.[1]
Personal Consultation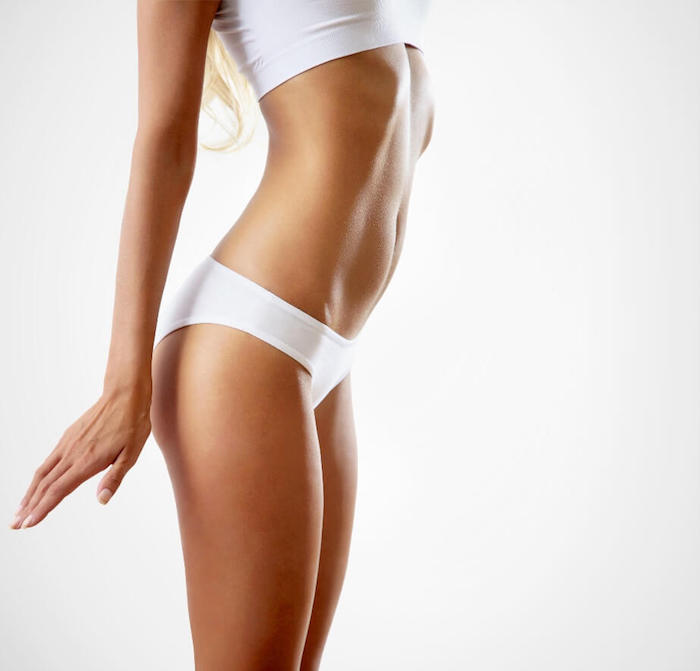 Dr. Andrew Wolin is the Medical Director of the Wolin Plastic Surgery Center of Scottsdale, AZ. With a range of interests that include both painting and astronomy, he has the hands of a surgeon and the soul of an artist. Dr. Wolin is double board-certified by the American Boards of Otolaryngology and Plastic Surgery. He has been a practicing plastic surgeon since 1985. He wants to help shape the new you.
Engage in a dialogue with the doctor. Inform him of your aesthetic goals so that the two of you can collaborate in crafting a comprehensive course of treatment together. Contact us to book your consultation. Call (480) 945-8440 to schedule an appointment.
Before your visit, familiarize yourself with Dr. Wolin and his work by checking out his many media appearances.
What Does a Full Body Lift Include?
Also known as torsoplasty, a full body lift procedure is actually a combination of several body contouring surgeries. It will tailor sagging skin so that it better fits your frame. Post-bariatric patients and people who have undergone significant weight loss (100 lbs. or more) are ideal candidates for the procedure.
A Body Lift Typically Incorporates the Following Surgeries 
Butt Lift
Thigh Lift
Tummy Tuck
Panniculectomy
Monsplasty
Arm Lift
Back Lift
Breast Lift (in women)
Patients usually choose a body lift to address health concerns, cosmetic concerns or some combination thereof. Skin loses elasticity after the prolonged strain caused by years of obesity. When the skin has been significantly stretched, it can leave a person with drapes of hanging flesh that is both unsightly and prone to hygiene hazards following their transformational weight loss. It is a twist of fate that can hardly seem fair to people who have made such a profound investment of time, effort and energy in improving their health and their looks.[2]
From the thighs to the upper body, weight loss patients see their skin take on a deflated and distorted appearance that's almost as unattractive as their more corpulent days. Furthermore, friction, irritation and potential infections between the flesh folds can cause pain for the patient. A body lift is a bespoke combination of contouring techniques to provide the lean silhouette you have worked so hard to achieve.
Does a Body Lift Leave Scars?
Any excisional surgery will include some scarring.  But Dr. Wolin is a talented surgeon who knows all the tricks of the trade to clandestinely conceal unattractive scar tissue. In a body lift, scars may be hidden under your arms, along your inner thighs and below the hip crease. Generally, you should expect the evidence of your procedure to be tucked away in areas that are covered by boxer shorts, bikinis and tight-fitting t-shirts.
If you follow your aftercare instructions precisely, your scarring will fade in time. 
Some proactive patients may also opt for med spa treatments that reduce or eliminate scar tissue. Co2 Laser Skin Resurfacing is perfect for those who have skin imperfections such as scars. Carefully calibrated beams of light energy will zap purple pigment while stimulating new cell growth. Your surrounding skin remains unharmed while the laser works like a magic eraser!   
What Does a Body Lift Cost in Arizona?
Torsoplasty is truly a customized operation. Just as a tailor must make exact measurements to stitch a suit with the ideal fit, Dr. Wolin will do the same—but your birthday suit are clothes you never take off! Both the price and the procedural details are bespoke to the individual.
Before your appointment, read our reams of patient praise for Dr. Wolin and his skilled workmanship. 
Every body is different, and every person has their own story. Dr. Wolin will tuck and trim your sagging skin so that the next chapter of your story can begin in earnest. At your personal consultation, you are invited to share your story with Dr. Wolin. Following a physical examination and a review of your medical history, he will be able to quote you an accurate cost.
Is a Body Lift Covered by Insurance?
Most insurance companies consider plastic surgery to be purely cosmetic. Hence, many body contouring procedures, like torsoplasty, are not covered. However, if you can make a compelling case for the medical necessity of the procedure, then some insurance providers may cover at least part of your body lift.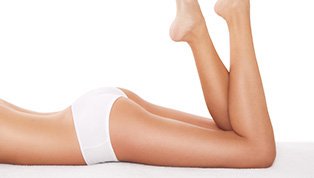 Severe amounts of excess skin can limit your mobility and cause chafing. Points of friction may break out in blisters and sores. These dermatological hot spots are a source of considerable irritation. They are prone to infection. Folds of flesh are difficult to keep clean and can become a bacterial breeding ground of insidious infection. Post-bariatric patients commonly complain of irritation at the thighs, groin, underarms or stomach.
If your victory lap after the battle with obesity is blighted by health concerns surrounding excess skin, work with Dr. Wolin to create a treatment plan. If necessary, your insurance company may become involved.
FAQ
Does loose skin ever go away?
Unfortunately, no. Many topical creams, fad diets and exercise routines make bold claims that simply aren't true—don't believe everything you read on the Internet! Once your skin has been stretched beyond capacity, it is permanently damaged. Your contours will not rebound to fit your frame without some custom-tailoring. 
Many post-bariatric patients find it necessary to undergo procedures like torsoplasty. Also known as "body lift," the surgery is a combination of several procedures that are bespoke to your body contouring needs. If you have lost a transformational amount of weight, your monumental deed is only half done. A body lift will reshape your sagging contours and complete your metamorphosis. 
Is a body lift dangerous?
Torsoplasty is a complex procedure that involves altering the contours of your body by removing sagging skin. It should only be executed by an experienced doctor who specializes in excisional surgery. When weighed against the risks of obesity, or the hazards of hanging skin, the procedure is quite safe. 
The responsibility of choosing the right plastic surgeon will be yours. It is also important to become properly educated on your range options before choosing to undergo any surgery. You are your own best advocate. You must properly manage your aftercare to avoid complications and to ensure optimum results. You must also view your surgery not only as a solution, but a turning point: it is the beginning of your healthier, happier life.   
References
Clavijo-Alvarez, J. A., & Hurwitz, D. J. (2012). J Torsoplasty. Plastic and Reconstructive Surgery, 130(2). doi: 10.1097/prs.0b013e31825903e5
Hurwitz, D. J. (2014). Aesthetic Refinements in Body Contouring in the Massive Weight Loss Patient. Plastic and Reconstructive Surgery, 134(6), 1185–1195. doi: 10.1097/prs.0000000000000759