Breast Augmentation with Ultrasound-Guided Local Anesthesia
Offered at our convenient location in Scottsdale, Arizona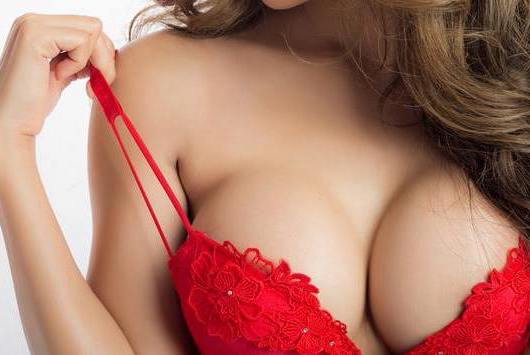 Women who feel their breasts are too small, or simply not properly shaped or proportioned for their body should seek out the advice of a board-certified plastic surgeon to learn about their options for aesthetic breast enhancement.
Dr. Wolin performs breast augmentation with an ultrasound-guided local anesthetic along the chest wall to provide anesthesia for the procedure. Either silicone or saline implants are utilized to give patients fuller, shapelier and more voluminous breasts.
Dr. Wolin is a double board-certified plastic surgeon with years of experience in both aesthetic and reconstructive breast surgery. Whether you are interested in saline or silicone implants, a consultation with Dr. Wolin will help open your eyes to the options and possibilities available for your particular needs and desired results.
Dr. Wolin is one of the few surgeons who offers the cutting-edge ultrasound-guided local anesthesia breast augmentation. This is a significant improvement in breast surgery because it makes the procedure safer and less expensive! For a safe, transformational procedure, consider Wolin Plastic Surgery Center!
About Breast Augmentation with Ultrasound-Guided Local Anesthesia
Ultrasound-guided local anesthesia is used in the preparation of breast augmentation and offers unrivaled safety and excellent results. Many women choose this surgery because, when all aspects of the treatment are considered, they see that the ultrasound-guided method is ideal for safety, cost and efficiency of the procedure.
Along with cosmetic reasons, women choose breast augmentation to address the effects that age, pregnancy and child-raising have on the size, shape and position of their breasts. As we get older, the skin of the breasts will begin to droop and lose elasticity due to gravity and aging. Childbearing also takes a toll on the breasts. Breastfeeding may leave your breasts drooping and your areolas stretched. A breast augmentation will improve your appearance and revitalize your breasts.
Safer, More Beautiful Results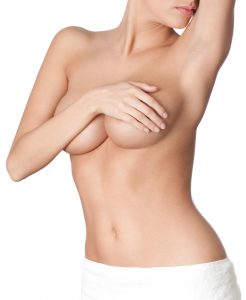 Dr. Wolin uses ultrasound techniques for anesthetizing the breasts before the breast augmentation procedure for maximum comfort and safety. Ultrasound methods remove the need for general anesthesia and deep sedation. When using ultrasound, only local anesthesia and oral sedation are needed to provide comfort during the surgery. General anesthesia causes a long post-procedure experience that often includes unpleasant side effects like vomiting, nausea and postoperative pain. Long-acting local anesthesia will have you up and moving with little side effects in no time!
Dr. Wolin applies local anesthesia to block the nerves in the breasts, similarly to how a dentist will block nerves when performing an oral procedure. An Anesthesiologist is not needed as the patients do not go to sleep for the procedure. However, Dr. Wolin will utilize all the necessary patient monitoring to assure a safe and easy experience for the patient. Cutting down anesthesia costs by not paying an anesthesiologist will reduce your overall breast enhancement costs!
Not using heavy doses of narcotics and anesthetics will only improve the safety and comfort of your experience. This method of breast enhancement is leaving our patients satisfied with both the results and the actual surgery!
A breast augmentation which utilizes a long-acting local anesthesia via a guided ultrasonic technique will enhance your appearance, providing you with a healthy way to improve your bust line. The method not only achieves a more comfortable, convenient treatment, it also saves you time and money!
Benefits
A breast augmentation will transform you!
If you are looking to improve your bust line in one procedure, breast augmentation is your perfect solution! After a single surgery you can enjoy lifted, enhanced breasts that are younger and perkier. This treatment boosts a woman's self-confidence and commonly helps our patients feel more comfortable in clothes like swimsuit tops and bras. At the Wolin Plastic Surgery Center, we are providing women with a safe, cutting-edge technique to get the results they deserve with a more comfortable recovery!
Is a Breast Augmentation For Me?
Many women are unhappy with their bustline as they get older. It often becomes more difficult finding bras that fit right or outfits that flatter your chest. A breast augmentation will help you feel more confident and proud of the way you look. Breast augmentation is perfect for women ages twenty-one to forty-five who are experiencing:
Moderate skin elasticity
A decrease in volume
Dissatisfaction with their bustline
Inability to wear certain styles of clothing
This procedure will revitalize and transform your profile! Boost your confidence and give your body a makeover with breast augmentation.
Scottsdale's Top-Ranked Breast Augmentation Expert
During your private meeting with Dr. Wolin, you will discuss your concerns about your bust line and explain how you would like your breasts to appear. He will listen to you and perform an examination to better understand your concerns and whether breast augmentation is the right solution for you. He will inquire about your medical history, allergies and current medication regimen to deem whether or not a surgical procedure is a healthy option. After gathering this information, you and he will develop a treatment plan that best addresses the areas in your chest you would like improved.
Breast Augmentation Options
Breast augmentation has many options. This treatment is highly customizable to help you achieve the body you've always wanted. Dr. Wolin will inform you of your implant options. Together, you will choose your most flattering solution.
Types of Implant
Silicone Implants. This gel-based implant provides a firmer option and will help sculpt your breasts.
Saline Implants. These implants provide a natural feel and have the added benefit of being low-risk. If a saline implant bursts, your body will naturally absorb the solution.
Teardrop Breast Implants. These implants have more projection at the bottom and are slimmer at the top. They help to recreate a natural breast. Teardrop-shaped implants are silicone gel only. These implants have a tendency to rotate over time and can cause distortion of the breasts.
Round Breast Implants. The most popular implants today are rounded because they help to provide even volume all over the breast. Rounded implants are able to provide a more natural breast appearance and help retain shape.
Incision Techniques
Incisions will be discussed during your consultation. Dr. Wolin will suggest the incision type he recommends to best achieve your goals and desired appearance.
Inframammary Incision. This incision is administered along the breast crease and is easily hidden under clothing like swimsuit tops and bras.
A combination of these incisions may be used to help Dr. Wolin achieve your ideal outcome.
You and Dr. Wolin will also discuss implant placement. Depending on how much breast tissue you have, the implant may be placed below or on top of the pectoral muscle. The implant is placed below the pectoral muscle when there is not much breast tissue to aesthetically cover the implant. Placement under the muscle allows for a natural breast mound to be created for the remaining tissue to rest upon. When there is a good amount of breast tissue left, the implant can be placed atop (on top of) the muscle to help protect the remaining breast tissue.
Dr. Wolin will walk you through the steps of a breast augmentation, including how the ultrasound technique will significantly improve your experience. He will take time to explain the expected risks with the procedure and the expected outcome.
He will also relay instructions for how to prepare for the procedure and recovery process. We encourage you to ask questions and voice any concerns during this time. Some of our patients write down all of their questions and concerns and bring them to the appointment.
We will strive to answer your questions and address your concerns. Our goal is for you to leave the consultation feeling confident in your upcoming surgery!
Before and After Photos
Preparation
Prior to your surgery, there are a few tasks you can perform to ensure you are ready for breast enlargement surgery and recovery.
You will want to pick up any products necessary for recovery ahead of time. This may include medications, bandages, and pillows.
You will also need to arrange for friends and family to help you out. Rides to and from the operating room will be necessary and it will be helpful to have someone around for the first few days you're recovering. Eight hours before your appointment, you will need to begin fasting. The morning of your appointment, be sure to shower and dress in comfortable clothing.
If you have any questions or concerns that occur to you after your consultation, we are always here to answer your questions.
Procedure
When you arrive at your appointment, you will be welcomed and taken to a room where your breasts will be prepped and marked. The marks will act as a guide for Dr. Wolin to navigate through the surgery.
Dr. Wolin will use an ultrasound-guided technique to administer a local anesthetic to the breast. This will guarantee proper placement of the anesthetic in the breast for the most thorough, longest-lasting effect for pain relief. You will also have the option to take a Valium to make the procedure more comfortable.
Once you are comfortable, Dr. Wolin will begin the surgery. He will gently apply the preferred incisions and begin sculpting your tissues.
Your predetermined implants will be inserted either in front of or behind your breast muscle. Dr. Wolin will take the remaining tissue and help to contour it in a flattering way. Dissolvable sutures will be layered deep within the chest to help your breasts improve in shape and location. Your incisions will then be closed with sutures. Your breasts will be bandaged and a support bra will be applied to reduce swelling and help your breasts adjust to their new contours.
Recovery
Following the surgery, your breasts will be swollen, bruised and sore. Discomfort can be managed with prescribed medications. Dr. Wolin may also prescribe medications such as antibiotics to improve your healing process.
Take your recovery one day at a time. Receiving assistance from a friend will be helpful as you adjust and try to rest. Most people are able to move around after a day or two and return to work within one week. No heavy lifting should be performed for six weeks and most women need to avoid lifting their arms in general over the first few weeks of recovery.
Your follow-up appointment will be at one week. This appointment will be a great time for you to ask new questions about your healing process and learn when you can return to common activities.
Results
You will notice an improvement right away. Your breasts will appear larger and perkier when you leave the hospital. These improvements will only get better as swelling decreases. The majority of swelling should diminish by week three, which is when you will get your first peek at your final results. Your improvements are long-lasting and, with exercise and a healthy diet, will help you maintain them for years!