Eyelid Lift
Offered at our convenient location in Scottsdale, Arizona
An Eyelid Lift is a complex procedure that rejuvenates the appearance of the eyes and the area around the eyes. Eyelid Lifts are often performed on patients whose vision is being limited from droopy upper eyelid skin. This skin may infringe on peripheral vision and make your face look aged. Eyelid lifts are also used to remove the bags and extra skin from the lower eyelids.
An Eyelid Lift at the Wolin Plastic Surgery Center is a comprehensive procedure that usually involves two to three visits with the doctor in order to discuss the patient's specific concerns as well as plan out the specific surgery needed.
Before and After Photos
What is an Eyelid Lift?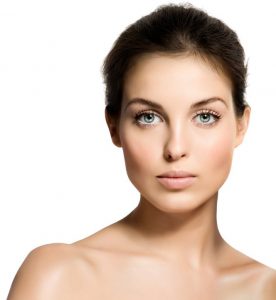 An Eyelid Lift is both a cosmetic and functional procedure that reduces excess tissue and fat in the eyes. An upper Eyelid Lift is perfect for people who are bothered by the appearance of drooping eyelids that may hinder eyesight, make makeup application difficult or be unattractive.
An Eyelid Lift can also be done to the lower eyelid in order to remove excess skin and bags. Fat is frequently added to the hollow rim around the upper as well as lower lid to soften and blend the eyelids into the surrounding eye socket.
We have all heard the saying "The eyes are the windows to your soul." Signs of premature aging can undermine self-confidence and make you look older, worn and tired. By enhancing your look, Dr. Wolin can help change how you feel about yourself.
The Difference of an Eyelid Lift with Dr. Wolin
An Eyelid Lift is a more complete approach since it targets the skin, muscle and fat of the eyes and upper face.
Dr. Wolin has a unique approach to Eyelid Lift surgery. He looks at not just the eyes but the surrounding facial features as well and how they are impacting the appearance of your eyes. His goal is to make your eyes appear beautiful by not only removing extra skin, but more importantly by also blending the eyes with the rest of the upper half of the face. The cheek, temple, brow and nasal borders of the eyes are always analyzed in your consultation. An artistic result is only achieved when the artist sees the entire canvas!
An Eyelid Lift is commonly referred to as a blepharoplasty but Dr. Wolin applies a comprehensive treatment that goes beyond the traditional lift. He focuses on long-lasting results that will improve the features of your face and help you retain a balanced, youthful appearance.
Pre-surgical analysis before an eye lift often includes multiple visits in order to ensure optimal results.
Area Around the Eye
Dr. Wolin addresses the outside of the eyes and the upper and lower eyelids, like a continuous ring. He will excise unnecessary skin and add microfat to round out the circle, making sure depressions are filled and a natural appearance is achieved.
Framing
Framing is very important to your overall appearance. The area around the eye often loses tissue volume with age. Adding microfat will help the eye fit better within the face.
The addition of fat makes the whole face appear as a single sculpted unit with smooth continuous surfaces.
Removing Excess Tissue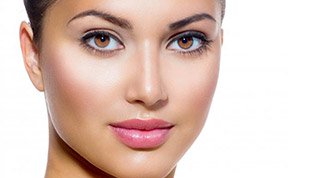 Making beautiful eyes is about more than just lifting the eyelids. Tissue in the outer third of the brow and temple may need to be tightened so as to improve the appearance of the eyes. The goal is to relieve the eyes of any tissue that is in the temple and outer brow region and is pushing down on the upper lids. Lifting and micro fat filling will add support to the corner of the brow and temple so that these areas don't slide down into the eye frame. These relatively minor adjunctive procedures are easily carried out at the time of the upper lid skin removal.
Some patients only need a little skin removed and tightened from their eye area whereas other patients will require additional adjunctive techniques such as filling in the cheek, lower lid, corner of the eye, and brow to enhance eye framing. Dr. Wolin customizes the procedure to your individual facial form to ensure your best outcome is achieved. He doesn't simply pull skin back as tight as he can like many traditional methods used by other surgeons.
Dr. Wolin will apply the most advanced, specialized methods to make sure your natural features are restoredto their original form and your eyes are beautifully enhanced.
Benefits
Before your surgery, you will undergo a consultation with Dr. Wolin where he will create your best treatment plan. Dr. Wolin will explain the techniques that are involved and show pictures of how these techniques improve the face. Because of Dr. Wolin's attention to detail and dedication to ensuring your best outcome, an Eyelid Lift will need multiple appointments to provide you with all the information you need to achieve the best results possible.
An Eyelid Lift performed by Dr. Wolin will transform your face and boost your confidence!
There are two primary advantages to an Eyelid Lift: aesthetics and functional improvement. An Eyelid Lift will rejuvenate the upper half of your face and make you appear younger and more aware. An Eyelid Lift will also restore vision! This procedure can make a big difference in peripheral vision, especially in our patients in their sixties and beyond.
Candidates
Individuals who are bothered by under-eye bags or droopy eyelids are great candidates. We recommend you look through our Eyelid Lift before and after photos to get an idea of how Dr. Wolin performs these cosmetic procedures as well as perform some research on your own. We want each of our patients to have a realistic expectation for what an Eyelid Lift can accomplish for them.
Personal Consultation
You will have the opportunity to meet with Dr. Wolin and learn all about how he performs Eyelid Lifts. This meeting will allow you to ask questions, voice concerns, and learn more about Dr. Wolin's experience and credentials.
Dr. Wolin will explain his Eyelid Lift methods and ask about your medical history, medications and current lifestyle to decide if an Eyelid Lift is a healthy solution.
Together, you and Dr. Wolin will determine what techniques will provide your best, long-term improvements.
Preparation
Dr. Wolin will provide you with instructions on how to have your best surgical experience.
There are a few steps to take to ensure your best results are achieved. Arrange for rides to and from your appointment. If all four eyelids are done at the same time, we recommend having a friend stay with you for your first night. You will need to adjust current medications and pause any smoking habits in preparation of your treatment. We put our patient's health first and will set you up for a safe surgery. If you have any questions or concerns please call our office.

How is the Procedure Performed?
Generally excess skin is removed from the upper and/or lower lids, and Dr. Wolin may remove fat and tighten muscle to help you attain a fresher, more alert eye expression. Usually, you will be ready to return to work or light activity in 7 to 14 days.
The length of the procedure will depend on the techniques being used. Dr. Wolin will give you an estimate of your surgery's length during your personal consultation.
Recovery
After surgery, your eyes will be swollen and sensitive. Pain medication will help control any discomfort. Keep your head elevated to reduce swelling and go on brief walks when you feel comfortable. Short walks will improve your circulation and help your healing process along.
Dr. Wolin follows his patient's recovery very carefully by communicating on a daily basis thru patient-generated smart phone photos to his private phone messaging system. No one ever feels that their Doctor is too busy to communicate with his patients. Dr. Wolin has found that this is an invaluable service and helps the recuperative process in all patients.
Results
Your results will be noticeable right away and only get better as swelling and bruising decline. The outcome achieved by Dr. Wolin will be long-lasting and impressive. He approaches each treatment with a scientific understanding and an artist's eye.
To keep your results looking impressive and natural you will need to implement a healthy lifestyle and skin care routine.
Complementary Procedures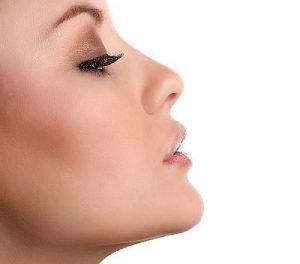 To achieve the best results, Dr. Wolin may also recommend other procedures. Blepharoplasty is often combined with Fat Transfer to the areas around and under the eyes and temple areas, deep peeling techniques using the latest in Croton Oil skin peeling, laser skin resurfacing, temple lift and possibly a facelift.
An outer brow/temple lift is often performed alongside an Eyelid Lift. Over time, the skin of the brow loses elasticity and collagen leaving it loose and thin and unable to hold the upper eyelids in position. The skin of the outer brows and temple push down on the eyelids and often contribute to the hanging and drooping of the outer eyelid.
If you are looking directly in a mirror and you see excess skin folding into the corner of your eye, you may be a candidate for an eyelift procedure.
If you continue to look directly into the mirror and gently lift your outer brow with one finger and find that the problem with your hanging outer lid is gone, then you are most likely a candidate for a brow/temple lift as well as removal of upper eyelid skin. If this brow/temple redundancy is not addressed, then it is possible that although you remove skin from the upper lid, the brow and temple will descend and cause renewed hooding of the outer eyelid. Dr. Wolin will carefully evaluate this area and make you aware of your best options for achieving your best outcomes.
An outer brow/temple lift is a common procedure to combine with an Eyelid Lift because it helps patients achieve impressive results that are long-lasting. Ask Dr. Wolin if combining treatments is the right solution for you.
Cost of Scottsdale Eyelid Lift
The cost of Eyelid Lifts is particular for each patient. We tailor the techniques used to your aesthetic results so you will achieve your best outcome. To learn more about Eyelid Lifts and how Dr. Wolin uses advanced methods to truly impact the appearance of your face for years to come, schedule a consultation. You can also give us a call at (480) 945-8440 to talk to our office staff and schedule a meeting over the phone. We look forward to talking with you!
Frequently Asked Questions
Is an
Eyelid Lift painful?
An Eyelid Lift will not be painful because it is performed under anesthesia. Simple upper eyelid surgery can frequently be done under a local anesthetic only. Lower eyelids frequently require a light sedation as well as local anesthesia. After surgery, you may feel some discomfort but it can easily be controlled with pain medication. We value our patient's comfort and strive to provide the most pleasant experience possible. If at any point during your recovery you feel uncomfortable or have a concern, please give our office a call. 
How long does it take to recover from eyelid surgery?
The length of each patient's recovery is unique to them. On average, our patients take 10 days to return to activities and work. We encourage our patients to get plenty of rest and stay hydrated so as to ensure a healthy healing process. 
How do you know if you need an Eyelid Lift?
Many people know they need an Eyelid Lift because they have under eye bags, have a droopy upper eyelid, have impaired vision due to overhanging upper eyelids, or are unhappy with the appearance of their eyelids. If you have been bothered by your eyelids for a while and have been considering cosmetic enhancement, schedule a consultation today. Dr. Wolin will evaluate your specific issues and give you options for solving your eyelid problem. He has greater than 25 years of experience doing eyelid surgery and that is why he is your best option. 
Is eyelid surgery permanent?
Eyelid surgery results are long-lasting. Dr. Wolin will carefully evaluate your eyes, taking into account all your facial features and arriving at a plan which will restore a beautiful 3-dimensional improvement in the upper half of your face. Your outcome will show off the natural contours of your face and help your eyes appear wide and alert. Enjoy your results for years! 
How long does droopy eyelid surgery last?
Some patients undergo eyelid surgery because one eyelid droops more than the other. This is due to the fact that both sides of your face, as well as each eyelid, does not age at exactly the same rate. An Eyelid Lift can correct this issue and return symmetry to the eyelids. Eyelid surgery can take one to two hours and multiple procedures may be needed to bring about the best results. The outcome achieved by Dr. Wolin will be impressive and long-lasting. You can count on a transformational outcome when you go to the Wolin Plastic Surgery Center. 
Does insurance pay for Eyelid Lift?
An Eyelid Lift is considered a cosmetic procedure. Sometimes if the upper eyelid hang is so severe, the patient's insurance may cover the cost of the procedure. However, Dr Wolin does not participate in any Insurance plans and will not be able to accept insurance to repair eyelids in those cases. He can refer you to other colleagues who do participate in Insurance-covered surgeries.  
How long does upper eyelid surgery take?
An isolated upper eyelid surgery will take less than an hour but at the Wolin Plastic Surgery Center, this procedure may take longer because of Dr. Wolin's specialized approach. He strives to impact the appearance of the whole face so as to preserve your natural features and achieve a long-lasting result. To learn more about Dr. Wolin's techniques, please schedule a consultation so that we can help you get started down the road to a more alert, rejuvenated appearance. 
How much does it cost to have an Eyelid Lift?
The cost of your Eyelid Lift will be particular to you. We customize each of our patient's treatments to ensure their best results. Because this surgery can range in techniques and is tailored to your desired appearance, the price will be unique to each patient. Call us today to learn more about Eyelid Lift surgery and how Dr. Wolin will masterfully sculpt your face.