Arm Lift
Offered at our convenient location in Scottsdale, Arizona
Your arms are your wingspan to the world. You should reach out, rise up, and celebrate your beauty with a hearty embrace! But if you are dissatisfied with the shape, size, or contours of your arms, then you may lack the confidence to show them off. Aging, weight fluctuations, and loose skin can inhibit your happiness and make you fold your arms in defeat.
To bring tone and definition back to your upper arms, consider an arm lift procedure with Dr. Andrew Wolin. With certifications from both the American Board of Plastic Surgery and the American Board of Ear, Nose and Throat Facial Surgery, Dr. Wolin serves Scottsdale with pride. To learn how you can benefit from brachioplasty, please contact Wolin Plastic Surgery Center at your earliest convenience. 
What Is Brachioplasty?
Brachioplasty is the technical term for an arm lift. It is a cosmetic procedure that contours and reshapes the arm from the elbow upward. Dr. Wolin performs this surgery to streamline and smooth the underlying support tissue, remove excess skin, and reduce localized pockets of fat.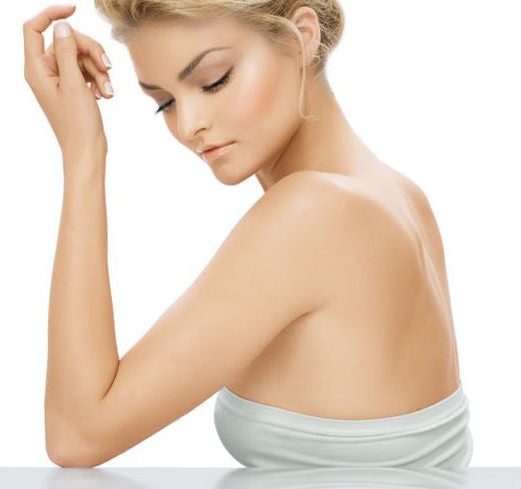 To deliver optimal results, Dr. Wolin may incorporate liposuction as part of the arm lift procedure. After your anesthesiologist administers the proper solution to ensure your comfort, Dr. Wolin will make a small incision along the underarm. The incision is strategically placed to hide it from view. The doctor then inserts a thin tube, called a cannula, to target unwanted fat. The cannula delivers tumescent liquid to loosen fat reserves in the upper arms. Once the affected area is sufficiently sterilized and numbed, the cannula vacuums unwanted fat from the body using reverse pressure.
In Dr. Wolin's hands, the cannula becomes a magic wand. As he maneuvers the tube along the upper arm, he contours and shapes the patient's physique. The procedure highlights the biceps, triceps, and shoulders as your upper body emerges stronger and sleeker than it was before.
As the upper arms age, there is another major concern with their appearance: excess skin. A brachioplasty surgery removes this loose, sagging material to eradicate "bat wings" and bulky underarms. Once the excess fat and skin have been removed, Dr. Wolin skillfully sutures the incisions closed to unleash the beauty of the upper arms. His results are truly astounding.
Before and After Photos
Benefits of Arm Lift Surgery
The human body is a wonderland of evolution and adaptation. We grow, we strengthen, and we mature in remarkable and fascinating ways. But the skin may have a hard time keeping up with changes that the body undergoes. If a patient achieves significant weight loss, their skin may not be able to rebound from the rapid loss of mass. Skin can hang slack and wrinkled, especially in the upper arm region.
An arm lift is one of the top 5 cosmetic procedures performed after massive weight loss. One of the main benefits of brachioplasty is how the surgery tightens your skin to reflect your shapely new body. You worked hard to lose that weight, so now it is time to reap the rewards!
Reduction of bulk along the upper arm
Decrease in mass and circumference
Removal of the "bat wings" that may hang from under the arms
Increased mobility
Clothes are more comfortable and flattering
Brachioplasty is a delicate process due to the upper arm's many layers of fascia.[1] Fascia are sheets of tissue that primarily consist of collagen. These sheets wrap and protect muscles, separating them from their surrounding fat. To reshape the upper arms, a surgeon must handle the fascia meticulously and masterfully. Dr. Wolin is able to achieve harmonious balance between the fascia, skin, and surrounding tissue through his expertise in aesthetic surgery. An arm lift at Wolin Plastic Surgery Center will make your arms look stunning and feel spectacular!
Ideal Candidates
Eligible candidates for brachioplasty include women and men who are in good health and who wish to improve the size and/or shape of their upper arms. Their weight should be stabilized, because fluctuations will affect the outcome of the procedure. Patients who are within 30 pounds of their ideal weight are excellent candidates for arm lift surgery. Dr. Wolin and his team will assess each individual's goals and needs during a tailored consultation to strategize the best solution for every patient.
Personal Consultation in Scottsdale
Dr. Wolin can turn your aesthetic dreams into a brilliant reality, and it all starts with a simple conversation. He loves the opportunity to communicate to the Scottsdale community, as you can see from his numerous appearances in the press. 
Now it's your turn to communicate back! Please call 480-945-8440 to schedule a consultation with one of our attentive team members. 
Preparation for Brachioplasty
During your consultation period, be ready to share your medical history and future aesthetic goals. Feel free to ask questions – a healthy patient is a curious patient! We are eager to listen and suggest a course of action.
Dr. Wolin will examine your upper arms and determine the proper surgical approach for your case. The doctor will provide a customized list of instructions to prepare you for the arm lift procedure. These may include:
Quitting smoking
Arranging for transportation with a loved one
Ceasing the use of aspirin and other blood-thinning supplements
Filling any required medications ahead of your surgery date
By allowing yourself enough space and time, you can focus on your recovery instead of busying yourself with chores.
The Arm Lift Procedure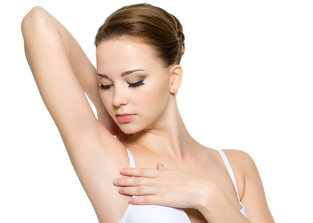 To ensure maximum comfort and minimal complications, Dr. Wolin will determine the appropriate level of anesthesia for your procedure. Once you are properly relaxed, the surgeon will make an incision in the hidden underarm area. The length of this incision will depend on how much fat and/or skin is going to be removed. Patients with healthy skin tone may only need a minor incision.[2] On the other hand, patients who present excessively loose, sagging skin may require an incision that runs from the elbow to the armpit. The doctor trims away excess skin, artfully bringing your body into proper alignment. 
A typical brachioplasty procedure takes approximately 2 hours to complete. If you are combining an arm lift with other post-weight-loss surgeries, then you may require more time under our care.
Recovery Time
Once you are done with surgery, your arms will be fitted with gentle compression garments. You may also have drain tubes at the incision site(s) to provide continued reduction of swelling. Please keep the arm(s) elevated as directed by your medical team.
Dr. Wolin's staff will schedule a follow-up appointment to remove any sutures and monitor your progress. If you have any questions or concerns throughout the recovery process, please call 480-945-8440.
Amazing Results
Dr. Wolin can improve the aesthetics of your upper arm without compromising your range of motion. Tightening your look should never inhibit your movement. In other words: not only will you look great, but you'll also feel wonderful! But don't take our word for it – check out our rave reviews. We are humbled and grateful to our past patients for their kind words and we hope to add you to our growing list of glowing success stories.
Complementary Procedures 
Dr. Wolin does not merely treat your arm; he considers your holistic health and aesthetics. If you desire more than brachioplasty to address your post-weight loss looks, then a body lift may be in order. Perhaps your belly is the source of your dissatisfaction, in which case a tummy tuck might be for you. Regardless of your specific needs and goals, Dr. Wolin can help. He can determine which procedures can be performed simultaneously and which treatments can wait for later. 
FAQ
Does an arm lift leave scars?
The art of cosmetic surgery is to minimize scarring and maximize improvement. Dr. Wolin will position any and all incisions strategically under the arm and/or near the armpit to make them nearly invisible to the casual viewer.
Will an arm lift build muscles?
An arm lift removes sagging skin and fat. The only way to build muscle mass is through exercise and strength training. Once the arms are fully healed from brachioplasty surgery, patients may begin weight training. Dr. Wolin can remove excess bulk to showcase your muscles, but only you can take credit for maintaining them!
What does an arm lift cost in Scottsdale?
Every patient is unique, so each procedure is priced accordingly. To learn more about your specific needs and the cost of brachioplasty in Arizona, please call 480-945-8440.
Is arm lift surgery safe?
Yes, under the steady hand and skilled eye of Dr. Andrew Wolin, brachioplasty (arm lift procedures) are safe and effective. Contact Dr. Wolin and his attentive staff to begin your aesthetic journey.
References
Lockwood, T. (1995). Brachioplasty with superficial fascial system suspension. Plastic and Reconstructive Surgery. 96(4):912-920. DOI: 10.1097/00006534-199509001-00022
Richards, ME. (2001). Minimal-incision brachioplasty: a first-choice option in arm reduction surgery. Aesthetic Surgery Journal. 21(4):301-310. DOI: 10.1067/maj.2001.117695.