Breast Reduction
Offered at our convenient location in Scottsdale, Arizona
Balance is an essential ingredient of beauty. We tend to always think that "bigger is better," but the experts know that symmetry is the secret ingredient for larger than life results. A breast reduction, also known as a reduction mammaplasty, helps to reduce the size of large or asymmetrical breasts. This procedure is often sought after to alleviate the discomfort and pain that accompanies large breasts. If you are physically and emotionally stressed by the size of your breasts, plastic surgery offers a simple, attractive solution.
Dr. Andrew Wolin brings his supreme skill and profound experience to the people of Scottsdale, Arizona, and its surrounding communities. He believes that the "power of beauty" is an individual experience that comes from positive inner confidence. Contact us to book your consultation. Call (480) 945-8440 to schedule an appointment.
Before and After Photos
What Causes Extremely Large Breasts?
There are a number of causes of extremely large breasts. Many women have borne the burden of their inordinately big bosoms most of their lives. Some others have observed changes in their bodies corresponding to some external change. Weight gain might cause the breasts to grow, especially if a woman's previous patterns of weight distribution have tended to favor the chest.
Puberty, pregnancy and hormone fluctuations brought on by the menstrual cycle are common culprits. On the extreme side of things, a disorder known as gigantomastia describes a situation in which a woman's breast growth takes on pathological proportions. Also called breast hypertrophy, the disorder is benign but causes progressive enlargement of one or both breasts.
Benefits of a Breast Reduction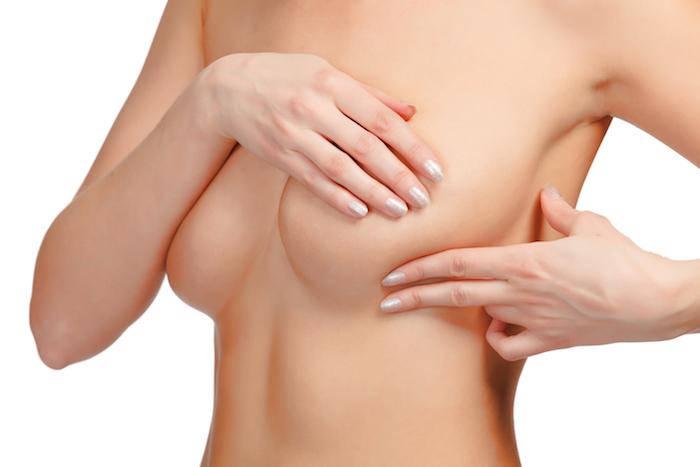 Dr. Wolin will remove excess skin and fat to give your bust a reduction and a lift. You may opt for a breast reduction to improve the symmetry of your silhouette though the procedure may also mitigate chronic discomfort commonly associated with very large bosoms.
The principles of symmetry are eternal. When it comes to your chest, more isn't always better. Smaller breasts may create greater balance with your thighs, waist and hips. And all of these components can contribute holistically to the beauty that is you. Breasts should be in balance with the rest of the body and with each other, as well. Many women are concerned about breast asymmetry. Mammoplasty is the answer for those seeking to restore harmony to their breasts.[1]
Overly large breasts may be a cause for some health concerns, too. The asymmetrical load on a woman's frame can create strain. Many big busted women experience neck, shoulder and back pain because of their overly large breasts. Skin friction and trapped moisture at the inframammary crease results in rashes, sores and infection.
Many Reasons for Mammaplasty
Relieves neck and back pain
Creates symmetry between the breasts
Soothes skin issues caused by moisture and friction at the chest
Brings profile into balance
Are your breasts just too big? Dr. Wolin is the one to relieve your tension, be it physical, aesthetic or some combination of these. Read through his patients' positive reviews to get a sense of his skill.
Ideal Candidates
Dr. Wolin shall determine your candidacy for breast reduction at your private consultation. Contact us to learn more.
Is Mammaplasty for Me?
My breasts are asymmetrical
I want smaller breasts
I want to eliminate skin irritation along my bra straps and under my breast folds
I am free of breast cancer
My chronic neck, shoulder and back pain is unbearable
Should I Get a Breast Reduction?
There is no specific threshold, but there are some sure signs to look out for if you think you may benefit from a breast reduction. See if any of them apply to you.
Indentations from your bra strap
Tingling and numbness at the extremities
Reduced nipple sensitivity
Back and shoulder pain
Problems with posture
Rashes and infections under the breast
If you are tired of your disproportionately large breasts causing friction and infection while stifling your mobility, consider a mammoplasty procedure by an experienced professional.
Procedure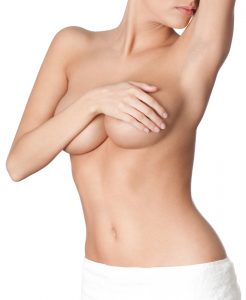 Dr. Wolin performs breast reduction on an outpatient basis. The procedure takes two to three hours. It is performed under a combination of ultrasound-guided, long-acting local anesthesia and an anesthesiologist-monitored twilight sedation. At the conclusion of the procedure, our patients are able to walk out of the operating room of their own accord and be driven home by their overnight caretaker. Utilizing these state of the art techniques, we have found that patients do not experience the frequent nausea and pain usually associated with general anesthesia.[2]
Your type of breast reduction is dictated by its incision pattern, described below.
Mammoplasty Incisions
Lollipop technique – For moderate sagging, the lollipop-shaped incision begins around the areola and connects to a vertical cut running down to the breast crease.
Anchor technique – For severe sagging, the anchor-shaped incision begins as the lollipop but includes the addition of a horizontal cut at the breast crease. 
The majority of all Breast Reduction procedures involve not only a change in size, but also involve a change in breast shape. Dr. Wolin will lift the position of the nipple relative to the breast mound. The latest techniques allow repositioning of the nipple while maintaining nipple sensation and nipple projection.
Recovery
Full recovery from a breast reduction takes between six and eight weeks. Faithfully follow Dr. Wolin's aftercare instructions and this will allow you to experience a safe and swift convalescence.
Breast Reduction Recovery Tips[3]
You may have surgical drains after the surgery
Control postoperative discomfort with oral medications
Wear your postoperative support bra as directed
Spend your first night of recovery in the company of a caring, responsible "recovery buddy"
Sutures will remain in place for two weeks
You may resume light activity in two weeks
You may resume strenuous activity in no sooner than six weeks
The Cost of Breast Reduction in Scottsdale Arizona 
Dr. Wolin will restore symmetry to your body and balance your breasts. At your personal consultation, he will inform you of your options and present a treatment plan that's tailored to you. At such time, he will provide you with a cost estimate.
You're in good hands with Dr. Wolin! His grateful patients can't work their fingers fast enough when posting their reams of rave reviews. He's made frequent media appearances to generously share his wisdom and knowledge with the Arizona community. Call (480) 945-8440 to schedule your consultation.
Balance is Beautiful
You are more than just a single feature. Just like the rest of you, beauty is an integrated process. Because all of your splendor is actually a combination of unforgettable features all working in harmony. You are a symphony of symmetry!
Dr. Wolin is both a surgeon and an artist. He is a master of the medical craft who specializes in exploring and enhancing the intrinsic beauty of each patient while highlighting their natural features. He is on the Cutting Edge in Breast Augmentation having mastered the aesthetics of the feminine form. From the shimmering surface of your skin to deep within your person, Dr. Wolin will draw out the inherent balance in your body with his fine surgical acumen.
Our grateful patients' abundance of affirmative reviews are evidence that they made the right choice coming to Wolin Plastic Surgery. Contact us to book your consultation. You can also call our office at (480) 945-8440 to schedule an appointment.
FAQ
How long does it take for swelling to go down after breast reduction?
Bruising and swelling will endure in the surgical site for four to six weeks. Your doctor shall remove your stitches within two weeks after surgery. In addition, your breasts will be tender. There will be swelling and bruising which will gradually fade. You will probably experience some itching and dryness as the surgical area heals.
Can exercise reduce breasts?
Since a significant portion of the breasts are composed of adipose fat tissue, losing weight and gaining muscle can, in fact, reduce breast size naturally. Cardiovascular exercise is good for burning fat and increasing your metabolism. Consider running, bicycling or even power walking to get your heart rate up. Tone your chest with pushups, planks and other workouts that focus on the pectoral muscle group.  The most successful exercise routines are a minimum of 20 to 30 minutes in duration. To see real results, you should schedule your workout regimen at least four times a week. 
References
Mello, A. A., Domingos, N. A. M., & Miyazaki, M. C. (2009). Improvement in Quality of Life and Self-Esteem After Breast Reduction Surgery. Aesthetic Plastic Surgery, 34(1), 59–64. doi: 10.1007/s00266-009-9409-x
Woodman, R., & Radzyminski, S. (2009). Women's Perception of Life Following Breast Reduction. Plastic Surgical Nursing, 29(1), 39–46. doi: 10.1097/01.psn.0000347723.28651.44
Breast reduction surgery. (2019, April 4). Retrieved January 21, 2020, from https://www.mayoclinic.org/tests-procedures/breast-reduction-surgery/about/pac-20385246