Botox /Jeuveau Cosmetic Neuromodulators
Offered at our convenient location in Scottsdale, Arizona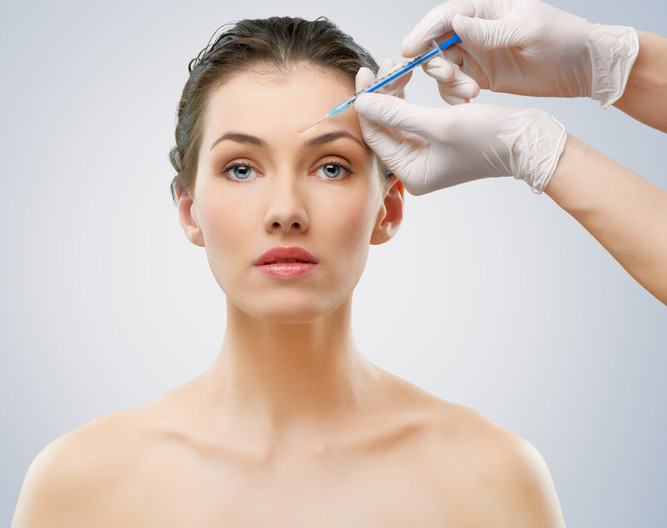 Have those youthful facial expressions turned into permanent creases and wrinkles? Botox® Cosmetic/Jeuveau is the solution for your dashing, dignified, dazzling face. The lines along your brow and between the eyes at the bridge of the nose can be relaxed to allow your skin its smooth serenity once again. These neuromodulators are also helpful with crow's feet, lip lines, and neckbands.
While Botox is a powerful tool in combating the signs of aging, it takes experience to wield it masterfully. Dr. Andrew Wolin has decades of practice administering neuromodulators precisely, safely, and artfully. Conveniently located in Scottsdale, Arizona, Wolin Plastic Surgery Center proudly serves the aesthetic needs of Phoenix, Tempe, Mesa and beyond. Contact our office to learn how Dr. Wolin can ease your facial tension and usher in a new era of carefree, wrinkle-free wonder.
We also provide Zoom consultations for those who are unable to visit us in person. No matter where you plug in, Dr. Wolin wants to connect you with.
What Is Botox?
Botox is a neuromodulator that disrupts repetitive muscular contractions. To explain this dynamic in detail, let's take a closer look at how our expressive faces function. Every time you smile, wink, or frown, your nervous system sends signals to the fine muscles in your face. The neural pathways emit acetylcholine to trigger the muscular contractions in question, and your emotions are displayed for all the world to see.[1]
Over time, facial contractions create deeper and deeper creases in the skin. Every muscle movement pulls at the skin, wrinkling it long after the expression has faded. To break this cycle of involuntary muscle motion, Botox/Jeuveau gets to the source of wrinkles. Dr. Wolin injects the appropriate dosage of neuromodulator to the neural junction. This interrupts the flow of acetylcholine, thus halting the muscular contraction to that specific muscle. Botox/Jeuveau recipients are able to express themselves without repetitive and excessive stress on their skin. All that remains is a calm confidence that smooths your demeanor.
Why Wolin?
Our neuromodulators injections are administered by Dr. Wolin himself. He has 20 years of experience with injection techniques and has developed customized approaches for all his patients. He can address those "11" shaped lines between the eyes as he also takes into account the finer points of one's facial contours. Dr. Wolin assesses the height of the outer brow, the depth of crow's feet wrinkles, lower eyelid wrinkles, animation lines of the upper lip (smoker's lines) as well as irregularities of the chin. Even the subtle droops in the corners of the mouth are evaluated during your comprehensive care visit with Dr. Wolin.
Benefits of Neuromodulators
In less than half an hour, you can address muscles that have been distressing your appearance for decades. Botox/Jeuveau targets overactive musculature, easing it gradually yet thoroughly for months of relief.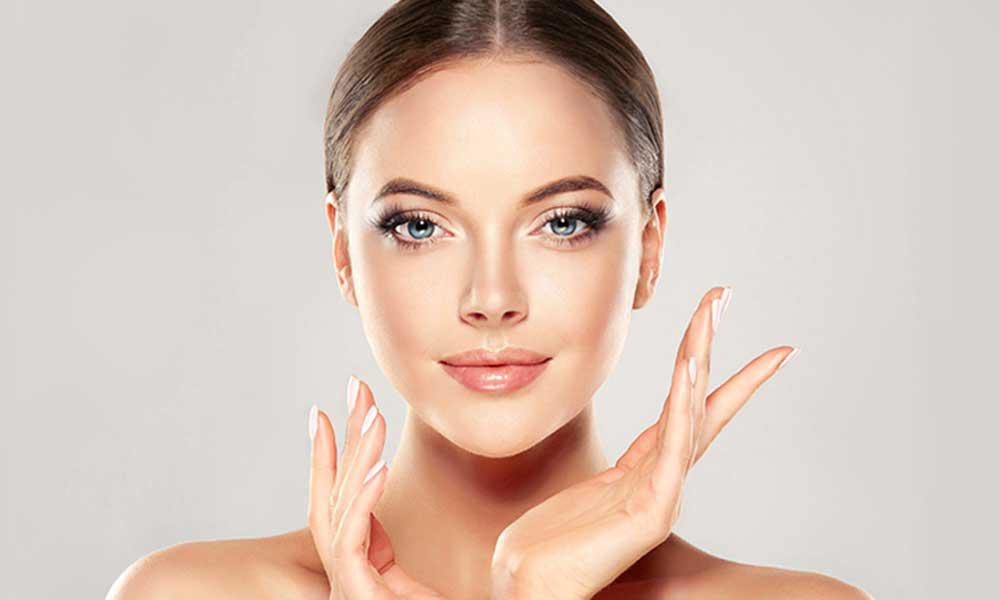 In addition to the obvious physical benefits that Botox/Jeuveau affords, it also entails a bevy of psychological perks. By relaxing the lines along the brow, you are able to convey your emotions more subtly. Onlookers may interact with you in a whole new manner, reacting to the pleasing sense of mastery you now command over your facial features.
Botox is one of the most popular cosmetic procedures in the United States. According to the American Society of Plastic Surgeons, over 7.4 million neuromodulator injections are administered each year.[2] The effects of Botox have been extremely well researched. In fact, the FDA (Food and Drug Administration) have approved its use for cosmetic enhancement, chronic migraine relief, and the treatment of hyperhidrosis (excessive sweating).[3,4] Truly, this is a versatile solution.
Botox/Jeuveau Benefits
Proven track record
Conveniently administered in less than 30 minutes
Relaxes tense muscles
Smooths unwanted wrinkles
Boosts confidence
Eligible Candidates
Ideal candidates for Botox/Jeuveau treatment are men and women in good health who wish to reverse mild to moderate signs of aging. If sagging skin is more extensive, patients may want to explore Dr. Wolin's full suite of services to determine which approach is best for them.
Eligible clients must not be experiencing an active breakout of acne on the site of their potential Botox injection(s). To determine your candidacy for Botox/Jeuveau Cosmetic, please call (480) 945-8440 and speak to one of our helpful representatives.
Private Consultation in Scottsdale
Skin is a celebration of self. It reflects your joy, it traces your experiences, and it protects you from the harmful elements of the outside world. For Dr. Wolin, skin is a complex network that requires maintenance and proper care. He has devised a patented Skin Building Program dedicated to the fascinating intricacies of hydration and radiance. Enjoy his video series and bring any questions that may arise with you to your individual consultation.
A meeting with Dr. Wolin is a rendezvous with excellence. He is a double board-certified physician, specializing in both plastic surgery and ear, nose, and throat facial surgery. In addition to his many medical accolades, Dr. Wolin is also a great listener. Share your goals and desires with him and he can assess if Botox or Jeuveau is the best remedy for your persistent wrinkles.
Preparation and Procedure
Since Botox/Jeuveau is a minimally invasive, non-surgical procedure, it requires little to no preparation. In fact, you may be ready for your first treatment immediately following your consultation!
From the moment you arrive at our clinic, we want you to feel at home. Dr. Wolin and his staff may choose to use a local anesthetic cream or ice to minimize any possible discomfort.
Once you are ready, the injection is administered through an ultrafine needle that pinpoints the source of repetitive muscular contractions. When the treatment is complete, there is usually no lingering discomfort.
Recovery and Results
Please allow 5-7 days for the effects of Botox/Jeuveau to find their footing. The gradual nature of these modulators provides safety to its recipients and long-lasting results for everyone who beholds them.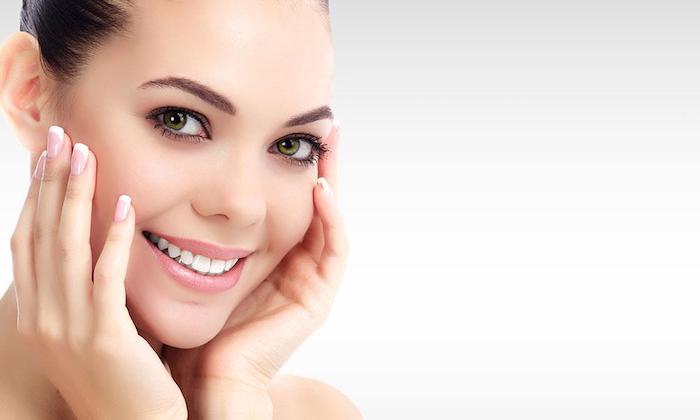 Your face can enjoy a smoother surface and a more serene appearance for six months or more. To extend the benefits of neuromodulation, ask Dr. Wolin to help strategize a follow-up plan. His job is not done until your satisfaction shines through. To get a glimpse of our past patient's overwhelming happiness, please visit our rave reviews page. We vow to continue providing 5-star aesthetic services to our friends and neighbors in Scottsdale, Phoenix, Mesa, Tempe and the surrounding Arizona communities.
Complementary and Alternative Procedures
There are two major dynamics at play when it comes to wrinkles: muscular contractions and sagging skin. Neuromodulators can release the tension of overactive facial muscles, but the latter issue may require an alternative and/or additional approach. As skin ages, its underlying support structures like elastin and collagen are less plentiful. Gaps begin to form beneath the surface, allowing skin to hang away from its muscles and soft tissue. To plump those gaps, consider the benefits of a dermal filler or fat transfer.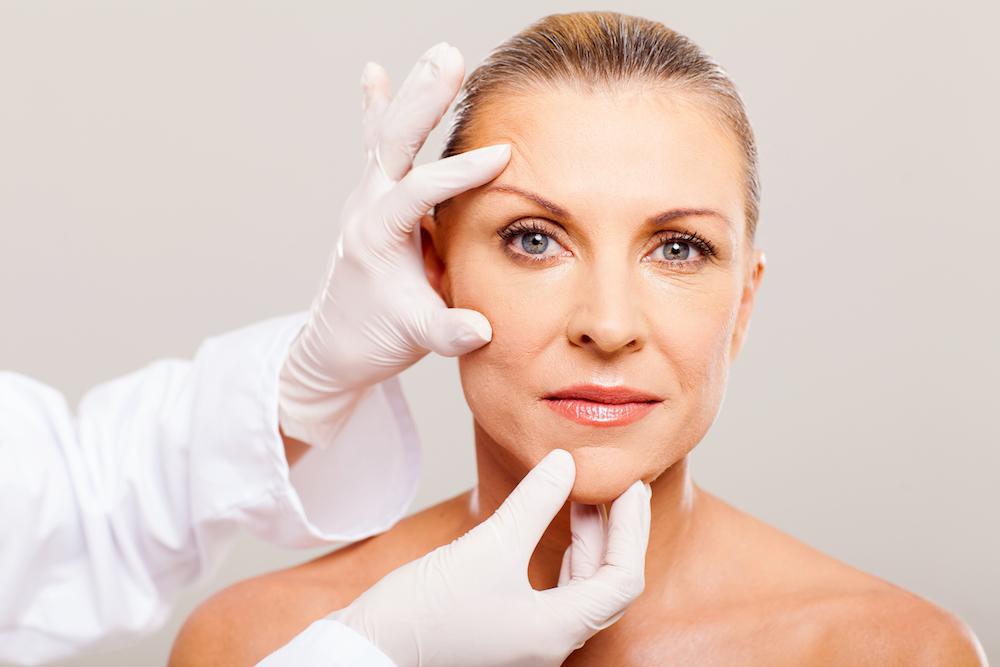 If lax skin is more pronounced, you may think about the transformative effects of a facelift. Dr. Wolin can remove excess skin and bring harmony back to the structure of your face. A facelift should never change the essence of how you look, but rather accentuate your youthful self. Dr. Wolin understands that the ideal contours of your appearance just need some help emerging.
Now that you have achieved the proper facial proportions and dimensions, take a close look at your complexion. Ablative chemical Croton Oil peels as well as laser resurfacing can reduce blemishes like age spots and acne scars, providing a youthful glow to your skin's signature shimmer.
FAQ
How much does Botox/Jeuveau cost in Scottsdale?
Botox or Jeuveau is priced per unit. The number of units required depends on your needs and desires. To discuss the cost of Botox or Jeuveau in your specific case, please contact our Scottsdale office. Quality care should never be cost prohibitive, and Dr. Wolin prides himself on delivering the best aesthetic options at the right price. 

Dr. Wolin's patented Skin Building Protocol works beautifully with neuromodulators. The combination of healthy, beautiful skin and neuromodulation is a great recipe for youthful radiant skin. Maintenance of your results is only possible with ongoing daily care. Build your skin at night, put on your barrier and protective coat during the day. By following Dr. Wolin's skin building regimen, you will be guaranteeing the longevity of your beautiful results.

Except for the night time Tretinoin building cream product, all other daytime barrier moisturizers and sun protection tinted mineral products are available for purchase online at his ShopAndrewWolin.com store 24 hours a day.
References