Fat Transfer to Skin (Décolletage Rejuvenation)
Offered at our convenient location in Scottsdale, Arizona
Laying out in the sun, getting a tan, and enjoying the heat of the Arizona sun by the pool seem like wonderful ways to spend the summer days. As time goes on and more days are spent outside, we may pay less attention to the delicate skin below our necks.
When we are younger, the décolletage, or upper chest, is fairly ignored when it comes to sun protection and moisturizing the skin. Over time, the damage caused by the sun's harmful rays can make the skin wrinkled. In addition, many women struggle with their cleavage becoming deflated, drawing more attention to the poor treatment of their skin.
Dr. Andrew Wolin is a double board-certified plastic surgeon in Scottsdale, Arizona who can rejuvenate your skin with his state of the art techniques and treatments. His comprehensive procedure to smooth and fill your décolletage can simultaneously help you sculpt and shape your lower body! A combination fat transfer and laser treatment can make you excited to wear a necklace for adornment and not to simply camouflage your less than stellar skin. Dr. Wolin is ready to meet with you to discuss your desires. Contact Wolin Plastic Surgery Center to schedule a consultation.
What is a fat transfer to skin?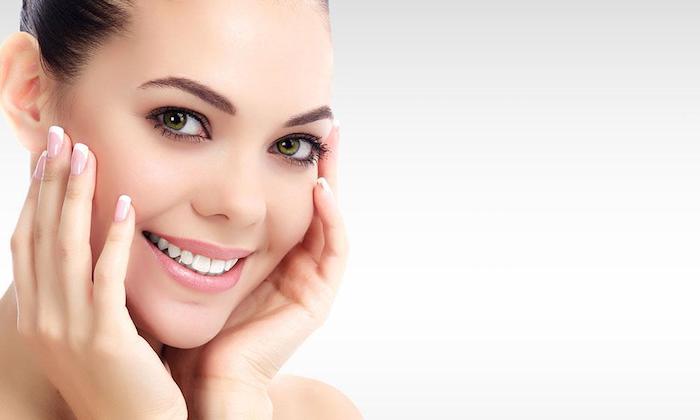 Fat transfer, also known as fat grafting, is a procedure where unwanted fat is removed from the abdomen and/or lower extremities and is reintroduced to the body where it is needed. The goal of a fat transfer to skin procedure is to rejuvenate the décolletage after time and sun exposure have made their presence known.
Taking care of your skin does not have to be limited to your face. Making sure your upper chest looks and feels its best may come with some additional TLC. Dr. Wolin augments his fat transfer to skin procedure with laser treatments and chemical peels to revitalize its appearance, texture, and tone after just one session.
Benefits
Dr. Wolin's patients report many benefits after their fat transfer to skin procedure! Most note that the improvement in the appearance of their upper chest is immediately apparent.
Fat Transfer to Skin Benefits
Long-lasting, natural-looking results
Improvement in the appearance of the skin and cleavage
Slimmer, more contoured abdomen and/or legs
Natural filler utilized
Smoother, more radiant skin
If you want to experience the benefits of fat transfer to skin for yourself, contact Dr, Wolin's office today to schedule your consultation!
Before and After Photos
Candidates
Those looking to undergo fat transfer to the skin with laser resurfacing should be healthy adults who are realistic in their expectations of the procedure. Generally, eligible patients experience thinning, wrinkled skin on their chest. This skin usually shows tell-tale signs of sun damage and aging and may be in contrast to the surface of the face. Their skin at the treatment site should be relatively healthy and intact. Ideal candidates are within a few pounds of their ideal weight, but have pockets of excess fat around their lower body.
If you are a candidate for a fat transfer and laser resurfacing procedure to address your décolletage, call us at (480) 945-8440 to schedule a time to meet with Dr. Wolin to discuss your needs.
Your Private Consultation
During your consultation with Dr. Wolin, you will be encouraged to share your aesthetic goals and skincare concerns. Dr. Wolin will inquire about your health and medical history, including your skin care regimen. He will discuss the fat transfer to skin procedure in detail, making sure to answer all of your questions. From there, he will examine your upper chest as well as the potential fat harvesting site(s).
If Dr. Wolin believes your needs may be better met with a different procedure, he will inform you of his medical opinion.
If he determines you are a candidate for fat transfer, he will work with you to create a treatment plan tailored to you. A discussion about final costs and payment for the treatment will follow should you decide to move forward with this transformative procedure.
Are you ready to learn more about how fat transfer can erase your signs of aging? Contact Wolin Plastic Surgery Center to speak with one of our helpful associates. They will be glad to assist you with scheduling your informative consultation.
Preparation
The most important preparation for your decolletage rejuvenation will be your introduction to Dr Wolin's patented Skin Building Program . Utilizing the nightly Radiance tretinoin enhanced skin building creme for three weeks prior to your peel or laser, your skin will be primed to heal as quickly and as efficiently as possible. This preparation has been found to be an indispensable process in producing the most beautiful results.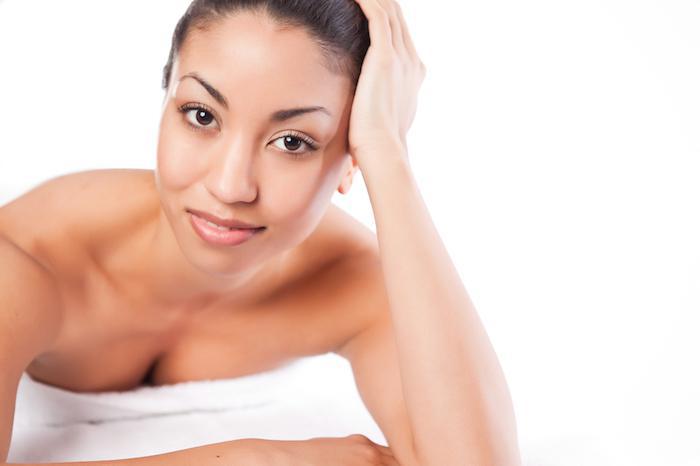 In preparing for your procedure, you should also stop using tobacco products. Also, if you are taking specific medicines that thin your blood, Dr. Wolin may advise you to stop or adjust your medication regimen. You will need to appoint a trusted adult to drive you home after the procedure and remain with you for at least 24 hours.
Fat Transfer to Skin Procedure
On the day of your fat transfer procedure, you will meet with Dr. Wolin to review your treatment plan. He will answer your last minute questions and help you feel at ease before treatment.
Fat Transfer
Dr. Wolin will mark your fat donor site(s) with a marker so he will be able to identify incision sites and areas he should focus on during the procedure. You will be provided with the appropriate anesthesia to keep you comfortable during treatment. After the anesthesia has taken effect, Dr. Wolin will follow his markings and make the appropriate incisions on your torso and/or lower extremities.
Dr. Wolin will utilize a gentle low pressure liposuction technique liposuction to remove the pinchable fat from under your skin at the harvesting site. He will flatten your abdomen, contour your flanks, or slim your thighs while he collects the fat. After your body has been adequately shaped and sculpted to your specifications, the incisions will be carefully closed and the collected fat will be prepared for injection.
Dr. Wolin will precisely inject your fat cells just under the skin on your chest, volumizing the area and smoothing its crepey appearance. Your breasts will also receive a boost during this step, bringing additional symmetry and fullness to your cleavage area.
Laser Resurfacing
Following the injection of fat, your laser resurfacing treatment for your upper chest will be performed. This is usually accomplished with the help of mild sedation as the Fractional Co2 Laser can be very uncomfortable. Your skin will be cleansed and Dr. Wolin will gently guide his CO2 Fractional laser across your chest. The laser will work to ablate the discoloration, blemishes, and damage on your skin. The laser will also penetrate the surface to stimulate collagen production. Over time, this will provide your skin with the supple support it needs to remain smooth and taut.

Chemical Peel to the Chest
Peeling the chest with TCA(trichloracetic acid) is also another way to eliminate the sun damage and improve the skin texture. It is not as aggressive as the Fractional Co2 method, but it also is an option for those patients who need a quicker downtime and do not want to be sedated for the procedure.
Fat Transfer to Skin Recovery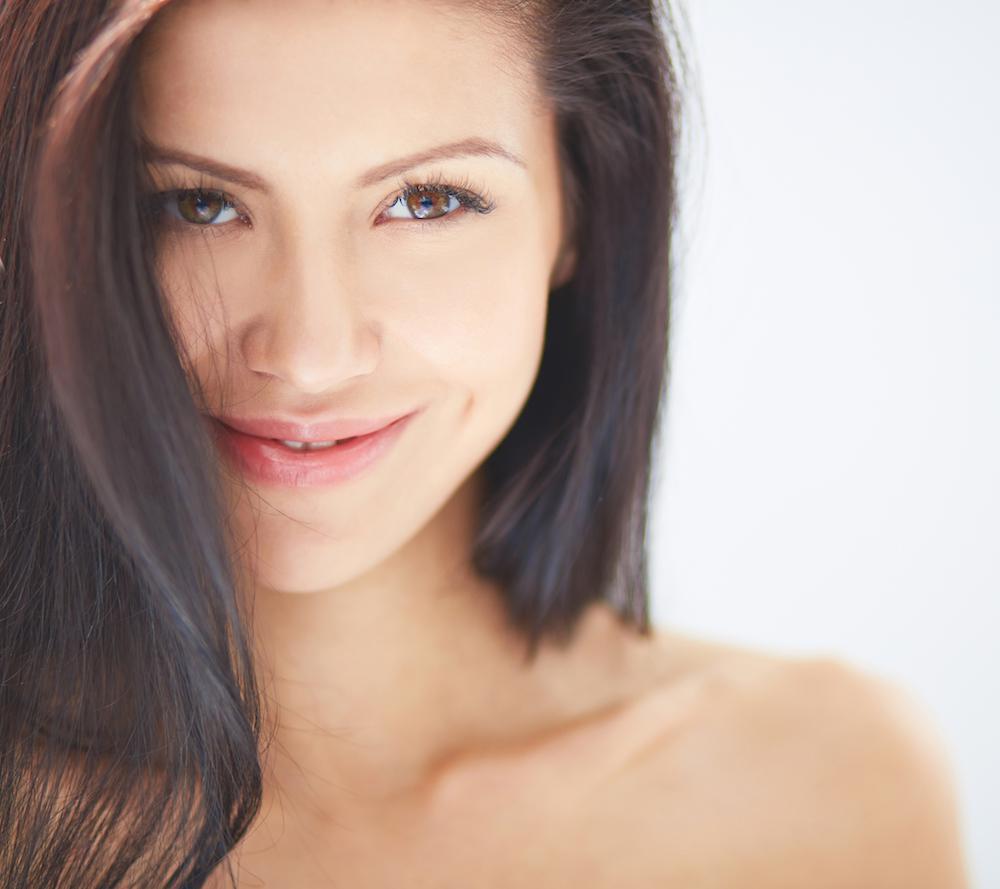 After your fat transfer to skin procedure, you can expect the treatment areas to be tender and swollen. Your chest may also feel sensitive, as if you had a deep sunburn. You may be required to wear a compression garment on the donor areas in order to minimize swelling and help your body conform to its new contours. Your décolletage will be red after treatment. The skin will heal over the next few weeks but will be pink for at least 6 weeks. You will need to protect your skin from the sun and make sure to follow Dr Wolin's skin building regimen to keep the area moisturized and healthy after your fat transfer and laser.
Results
The results of your fat transfer to skin procedure will be long-lasting! Your skin will be clearer, smoother, and firmer as swelling and redness subside. In addition to the improvement to your skin, the areas treated with liposuction will be more slender as the stubborn fat deposits were removed from your body. Overall, your glowing skin will exude enhanced confidence in your appearance!
Maintaining your impressive results for the long haul means that you will need to take care of your skin and avoid significant weight fluctuations after treatment. Dr. Wolin's exclusive Skin Building Program will help you keep your skin vibrant and youthful-looking for years to come.
Ready to see the amazing results of a fat transfer to skin with laser resurfacing procedure and feel how it can help you reach your aesthetic goals? A consultation with Dr. Wolin is your first step. Contact us to book a day and time to discuss your desires with Dr. Wolin!
How much does fat transfer to skin procedure cost in Scottsdale, Arizona?
A fat transfer is a highly customized procedure. Meeting with Dr. Wolin for an assessment will help him determine your candidacy as well as the approach for your treatment based on your unique needs. If you have questions about our pricing and payment options, do not hesitate to contact us!
FAQ
Is a fat transfer safe?
Fat transfer procedures should be performed by a trained and knowledgeable surgeon. Dr. Wolin is a double board-certified plastic surgeon who has amassed years of experience and specialized knowledge in the field of aesthetic surgery. He also takes the necessary steps to ensure fat transfer, and any other procedures he performs, are appropriate for you. This is assessed during your consultation. As he gathers information about your health and medical history, your anatomy, and your goals, he will determine if the procedure is right for you. Contact Wolin Plastic Surgery Center today to schedule your consultation!
Additional Resources
Simonacci, F., Bertozzi, N., Grieco, M. P., Grignaffini, E. & Raposio, E. (2017). Procedure, applications, and outcomes of autologous fat grafting. Annals of Medicine and Surgery, 20, 49-60. doi: 10.1016/j.amsu.2017.06.059