Autologous Fat Transfer for Body Contouring
Offered at our convenient location in Scottsdale, Arizona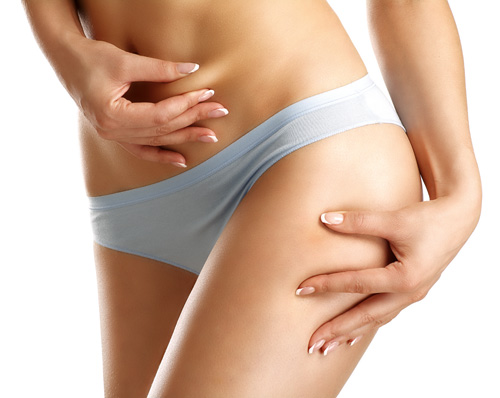 Your body's own fat can be used as a natural filler in seemingly countless ways. Dr. Wolin is one of North America's foremost experts in the field of fat grafting, and specializes in both awake and more comprehensive fat transfer procedures requiring anesthesia.
With nearly 20 years of experience in the science of fat transfer, Dr. Wolin is one of the most experienced plastic surgeons when it comes to this "art meets science" technique.
What is Autologous Fat Transfer?
Most individuals are looking to have a slimmer and more youthful appearance. Many are willing to undergo extensive surgeries and utilizing prostheses to augment certain areas of their bodies. Others are seeking more natural-looking and lower-risk procedures to obtain the aesthetic they may be looking for.
You may be looking for ways to slim down certain areas of your body, while plumping and smoothing other areas. This is where autologous fat transfer may come into play!
Autologous fat transfer, fat grafting, or lipofilling is a surgical technique that incorporates two procedures in the same operation. Fat transfer is inclusive of fat reduction through liposuction surgery and an augmentation procedure that utilizes the fat removed from the body.1
Fat transfer can remove unwanted fat deposits in many areas of your body and create a more flattering, youthful appearance in other areas.
Before and After Photos
What are the Benefits of Fat Transfer?
There are many benefits to undergoing a fat transfer procedure to get your ideal body. Fat transfer can rid you of unwanted fat in specific areas such as your abdomen, thighs, flanks, back, and arms. Subsequently, augmenting the areas you would like to see smoother, fuller, and more plump, such as your breasts, buttocks, décolletage, and hands.
Benefits of Fat Transfer
Long-lasting results. Once the final results of fat transfer are obtained, they are long-lasting! Barring any major fluctuations in weight following the procedure, lipofilling can provide you with your desired aesthetic! You can be assured that your body contouring will continue to impress you after surgery!
Customized results. During a consultation with double-board-certified plastic surgeon, Dr. Andrew Wolin, you will learn just how tailored your fat transfer surgery will be. Every incision, the amount of fat transferred, and areas treated will be unique to you! This will result in a customized look that suits you and meets your needs.
Sculpt your body. Through liposuction and lipofilling, you can achieve the more youthful and supple look you desire! Dr. Wolin will completely remove unwanted fat and replace unsightly depressions with the fullness you once had.
Improved skin. The reinjection of the fat may have the added benefit of improving the quality of the overlying skin.2
Natural filler. Without the use of prosthetics or synthetic materials, you can augment certain areas of your body. By utilizing your own, naturally occurring fat, your body will never reject the lipofilling procedure – providing you with natural-looking results!
Am I a Candidate for Fat Transfer?
Ideal candidates for fat transfer surgery are adults in good health who have realistic expectations for their fat grafting procedure. Candidates are a few pounds within their goal weight as liposuction is not a weight loss procedure. Individuals looking to undergo an autologous fat transfer surgery should have an appropriate amount of fat to transfer to the desired areas. Also, patients will be asked to stop smoking and discontinue certain medications.
If you are optimistic, yet realistic about what you would like to achieve with fat transfer, contact Wolin Plastic Surgery Center today to schedule your fat transfer consultation!
Why Do I Need an Autologous Fat Transfer Consultation?
A consultation with Dr. Andrew Wolin is the first step in meeting your body contouring goals, no matter the procedure. This is your prime opportunity to not only meet Dr. Wolin, but also have your questions about fat grafting addressed.
The consultation appointment is protected time that Dr. Wolin has set aside just for you!
During your private, one-on-one consultation, Dr. Wolin will inquire about your health, medical history and your goals for fat transfer. He will then conduct a physical examination of the potential donor site(s) and the area(s) for fat injection. With the information gathered, Dr. Wolin will discuss with you a customized treatment plan for your fat transfer procedure. From there, all preoperative instructions will be provided so you can optimally prepare for surgery day.
What Can I Expect During a Fat Transfer Procedure?
Before your fat transfer procedure, you will meet with Dr. Wolin to review your tailored procedure plan. He will mark the treatment sites using a surgical marker so anatomical landmarks, incision sites, and treatment areas can be easily identifiable. At the start of the procedure, you will be provided with either a local or general anesthetic to ensure your comfort during surgery. Depending on the donor site(s) to be treated, tumescent fluid will be injected. This fluid will also aid in making sure you are comfortable, reduce bleeding and bruising, and make the fat removal process easier.
The fat grafting procedure is a three-step process that will provide you with the silhouette enhancing solution you have been seeking. During the operation, Dr. Wolin will incorporate your aesthetic goals, his years of surgical expertise, and his keen eye for artistic detail to provide you with amazing results!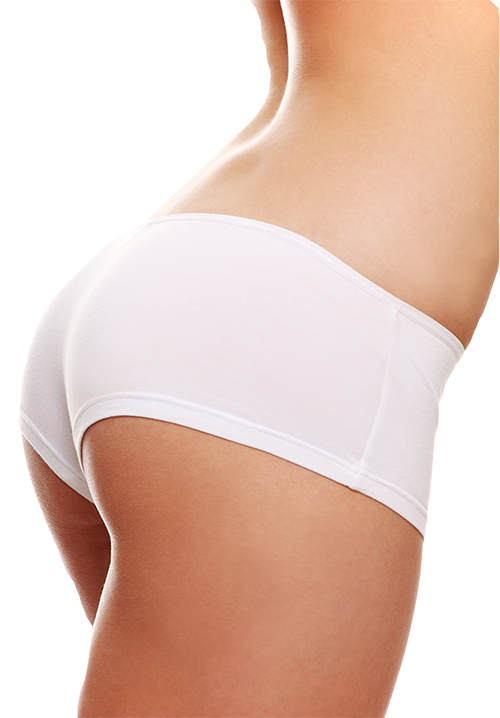 Harvesting
The first step of the fat grafting procedure is to harvest fat from the donor area(s). Dr. Wolin accomplishes this through the use of SAFELipo which slims and sculpts the donor area to precise proportions. Tiny incisions are made where a cannula – a slim tube that aids in the aspiration of the unwanted fat – will be inserted. The desired amount of fat will be removed, leaving you with a contoured treatment area.
Purification
During the purification stage, pure, viable fat is separated from impurities. Using a centrifuge, damaged cells and tumescent fluid are removed. The fat is then appropriately prepared for injection.
Injection
Dr. Wolin will inject the purified fat into the desired areas using careful, artistic precision. He will sculpt the targeted treatment area(s) using your own fat; giving you a fuller, contoured, and more youthful look!
What Happens After a Fat Grafting Surgery in Scottsdale?
The recovery following a fat transfer surgery will be unique to you. Recovery time and experiences will depend on your body's natural healing processes and the areas treated. You should have a trusted individual drive you home and remain with you following your procedure.
You can expect to experience some discomfort as the treatment areas may be swollen and sore following surgery. Depending on the donor site(s) that received liposuction, you may have drains placed to collect fluid that naturally builds up under the skin. Additionally, you may be expected to wear compression garments to help with swelling.
Discomfort will gradually subside in the following weeks and you may return to normal activity a couple of months after surgery. Following Dr. Wolin's specific post-op instructions can reduce the potential for complications and actually shorten your recovery time.
How Soon Will I See My Fat Transfer Results?
Taking your body's healing time, how well you follow your post-op instructions, and the size and location of the treatment areas into consideration, results can be seen in as little as a couple of months! Once swelling has reduced, you will notice your body contouring results continue to improve over time. By maintaining a stable weight following your fat transfer procedure, you may enjoy long-lasting, natural-looking results!
How Much Does Fat Transfer in Scottsdale, Arizona Cost?
Costs will vary between patients. Because of the customized nature of your procedure, there are a number of factors to consider when discussing costs. Since there is no one size fits all approach when it comes to your fat transfer surgery, Dr. Wolin will discuss the specifics of your case with you during your private consultation. Once Dr. Wolin works with you to create a customized treatment plan for surgery, a cost estimate will be provided to you.
FAQ
Will I receive local or general anesthesia for my fat transfer surgery?
Dr. Wolin will work with you to tailor a treatment plan just for you during your private consultation. This includes the use of general or a local anesthetic. Many patients in our Scottsdale location are able to tolerate a long-lasting, local anesthetic very well. 

Fat transfer procedures can be performed in our office with little need for anesthetic, or can be performed as part of a more comprehensive plastic surgery procedure in an operating room setting.
In what areas can I have liposuction for fat grafting?
Based on your body contouring goals and the amount of fat available in potential donor sites, you may have liposuction performed on any area of your body. Many patients desire to slim their thighs, abdomen, flanks, hips, back, and arms. Dr. Wolin will further discuss potential donor sites with you during your consultation.
What areas can I have lipofilled during fat transfer?
Choosing areas to treat with fat transfer is a personal choice. Patients can augment the breasts, buttocks, décolletage, hands, and atrophic scars or other depressions in the skin using autologous fat transfer. A personal consultation with Dr. Wolin will determine if you are an appropriate candidate for fat transfer.
Do I have enough fat to transfer to other areas of my body?
Your unique anatomy will play a role in your autologous fat transfer candidacy. One determinant is the amount of available fat in the donor site(s) to achieve your desired augmentation. If Dr. Wolin determines that you are not an ideal candidate for fat grafting at this time, he may provide you with alternative body rejuvenation options to help you achieve your desired aesthetic results. 
Additional Resources
International Society of Aesthetic Plastic Surgery. (2019). Fat Transfer (body). Retrieved from https://www.isaps.org/procedures/body/fat-transfer-body/
Bellini, E., Grieco, M. P., & Raposio, E. (2017). The science behind autologous fat grafting. Annals of Medicine & Surgery, 24, 65-73. DOI: 10.1016/j.amsu.2017.11.001