Fat Transfer to Face
Offered at our convenient location in Scottsdale, Arizona
What Is a Fat Transfer?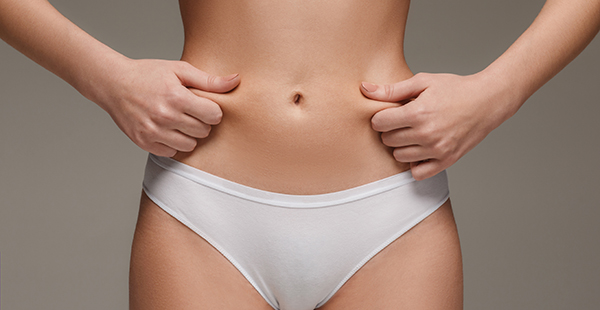 A fat transfer is a surgical technique where fat is taken from one part of the body and injected into another. The process involves extracting excess fat via liposuction, purifying it, and then reinjecting it into areas in need of improvements such as the face, breasts, or skin. It's also referred to as a fat graft or fat injection. Fat transfers aim to provide treated areas with augmented volume. They are minimally invasive, require little recovery time depending on the areas treated, and produce virtually instant results.
The reasons why one would choose to undergo a fat transfer are varied, but people mostly opt for them to reduce the effects of aging. When we age, we start to lose the fatty tissue that supports our skin. The effects of gravity begin to take their toll on the skin, causing sags, deep lines, folds, jowls, and other imperfections.
The Arizona heat can be tough on the skin. For the best treatment you can imagine, just come to Scottsdale's Wollin Plastic Surgery Center, and we'll help you shine brightly.
Click here to arrange a consultation or call us at (480) 945-8440.
We eagerly await your imminent radiance.
What Areas Can Fat Transfers Treat?
Face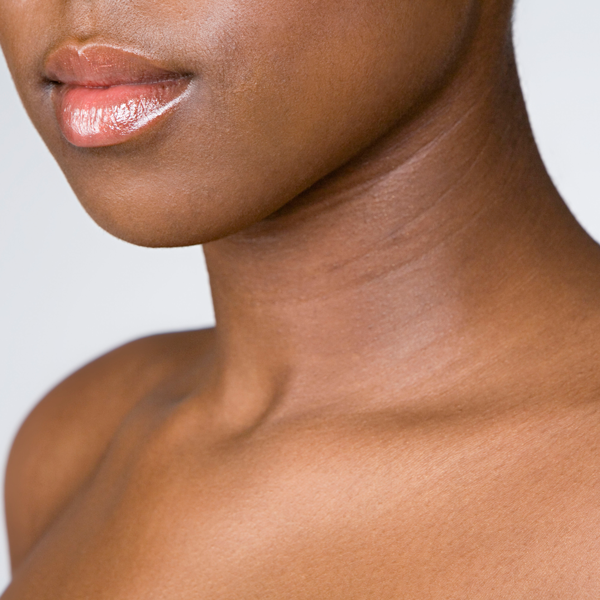 A fat transfer to the face is a comprehensive surgical solution to treat deflated facial features due to age. The transferred fat is appropriately prepared and carefully injected under the skin to plump, fill, and smooth the face.
Studies have shown that autologous (obtained from the same individual) fat transfer for facial soft tissue contouring is simple, safe, and inexpensive. Fat's ready availability, natural integration into host tissues, and potentially permanent correction make it particularly useful for this application.[1]
Breasts
Autologous fat grafting for the breasts is a combination procedure that leverages new liposuction and breast augmentation advancements. The fat transfer makes use of living fat cells harvested from your own body to improve your bust. Studies have shown that the procedure has an excellent long-term safety profile.[2] There are two separate grafting procedures for the breasts:
Breast Augmentation

Some women may just want an understated upgrade.
A simple augmentation provides an all-natural appearance.

Implants Perfected With Fat Transfer

Implants will take your bust to the next level, but an added fat transfer will also provide complementary contours to your frame.
With this method, you can add silicone's incomparable enhancement to fat's unique, long-lasting, natural fullness.
Skin
The décolletage, or upper chest, is often ignored when it comes to moisturizing and sun protection. Over time, the damage caused by the sun's harmful rays can make the skin wrinkled.
During the procedure, unwanted fat is removed from the abdomen, or lower extremities then reintroduced to the décolletage.
Body
Autologous fat transfer or fat grafting is a surgical technique that incorporates two procedures in the same operation. The fat transfer includes fat reduction through liposuction surgery and an augmentation procedure that utilizes the fat removed from the body.
Fat transfer can remove unwanted fat deposits in many areas of your body and create a more flattering, youthful appearance.
Before & After Photos
Before and After Photos
Benefits
Reverse the Effects of Aging
Reduce the Appearance of Wrinkles
Minimally Invasive
Immediately Noticeable Results
Little to No Recovery Time
Well-rounded, Properly Proportioned Facial Appearance
Candidates
The ideal candidate for fat transfer treatments is somebody who:
Is between the ages of 30 and 65.
Is in good health.
Has no circulation issues.
Has realistic goals and expectations for their body.
Personal Consultation
During a one-on-one meeting, you will be encouraged to share your aesthetic goals with Dr. Wolin. He will inquire about your health and medical history and perform a physical examination of your problem areas and proposed fat donor site(s). Dr. Wolin is a leader in his field and will make sure to address any questions and concerns you may have about fat transfer. Click here to schedule your consultation right away.
Preparation
Avoid tanning for two weeks before surgery.
Temporarily quit smoking for four weeks before surgery.
Avoid taking Aspirin and other blood-thinning medications for two weeks before surgery.
Depending on your procedures, you may want to put two weeks aside for post-operative rest.
Arrange for somebody to drive you home after surgery.
Procedure
Do not wear any moisturizer or body lotion on the day of surgery. Wear comfortable, loose-fitting clothing and flat, comfortable shoes.
Face
Dr. Wolin will first mark your face and fat donor site(s) with a marker to help guide the process. Once you are in the operating room, you will be administered the proper anesthetic.
Dr. Wolin will then use a low-pressure syringe to extract the fat from the thighs or flanks. This fat is then centrifuged and is reinjected into the facial areas in need of sculpting. The actual amount of fat is usually less than a cupful, so there is minimal change in the donor areas' contour and volume.
Breasts
Dr. Wolin will sedate you using ultrasound-guided local anesthesia for a pain-free immediate post-op experience. He will then suction the fat out of the donor sites, purify it, then reinject it into the chest, infusing both breasts with the proper amount of autologous fat.
Skin
After marking your donor sites with a marker, Dr. Wolin will administer the appropriate anesthesia. When the anesthesia has taken effect, Dr. Wolin will implement a low-pressure lipo technique to suck out the harvesting site's fat.
After extraction is complete, he will inject your fat cells under the skin on your chest, volumizing it and smoothing it out. Your cleavage will also receive a boost during this step, maintaining the natural proportions of your chest.
Following the reinjection, laser resurfacing treatment will be administered to provide your skin the support it needs to remain smooth and taut. A chemical peel to the chest is also an option following reinjection.
Body
After marking treatment sites with a marker, Dr. Wolin will administer either a local or general anesthetic.
Next, Dr. Wolin will harvest fat from the donor area(s) through the use of SAFELipo, which slims and sculpts the donor area to precise proportions. The fat is then extracted, purified, and reinjected into the desired areas.
Recovery
Face
Your face and donor site(s) will be swollen and tender following surgery. Compression garments and bandages may be applied to the treated areas to manage the swelling and help your body conform to its new shape. You can return to light work within one to two weeks following your procedure. You may gradually resume more strenuous activities three weeks after your procedure.
Breasts
Downtime is minimal. You'll be back in action in about three to five days.
Skin
Expect treatment areas to be tender and swollen. Your chest may feel sensitive as if you had a deep sunburn. You may be required to wear a compression garment on the donor areas. Skin will heal over the next few weeks but will be pink for at least six weeks. You will need to protect your skin from the sun and keep it moisturized and healthy.
Body
Discomfort will subside in the following weeks, and you may return to regular activity a couple of months after surgery. Following post-op instructions can reduce complications and shorten your recovery time.
Results
Face
Wrinkles will smooth out, fullness will return to your cheeks, and your skin will be plump and lifted.
Breasts
Results are long-lasting. The vitality of the fat and the stem cells surrounding it give the augmentation of the breasts its longevity.
Skin
Your skin will be clearer, smoother, and firmer. Areas treated with liposuction will be more slender. Take care of your skin and avoid significant weight fluctuations after treatment.
Body
Results can be seen in a couple of months. Once the swelling has reduced, you will notice your body contouring results continue to improve as you heal. Be sure to maintain a stable weight.
Complementary Procedures
Patients who undergo fat transfers may also benefit from an additional procedure like:
You and Dr. Wolin will have plenty of time to go over additional procedures during your consultation.
FAQ
What Is a Fat Transfer?
A fat transfer is a process in which fat is taken from one part of the body to another to enhance the treated area's overall appearance.
What Areas Can Fat Transfers Treat?
Fat transfers can treat the face, breasts, and skin.
Do Fat Transfers Hurt?
Most of the pain is attributed to the lipo part of the procedure, but there is some swelling and soreness as well.
Is There Any Downtime With Fat Transfers?
Most discomfort should fade along with the swelling within a week.
How Soon Will I See Results?
Results are immediately noticeable. After the post-operative swelling subsides, it takes around six months for the final results to establish themselves.
How Long Do Fat Transfer Results Last?
In the best-case scenario, fat transfers results last a few years to a lifetime.
References
Gamboa, Gloria Mabel MD, FACS; Ross, William A. MD Autologous Fat Transfer in Aesthetic Facial Recontouring, Annals of Plastic Surgery: May 2013 – Volume 70 – Issue 5 – p 513-516 doi: 10.1097/SAP.0b013e31827eac42
Al Sufyani, Mohammed A. MD*; Al Hargan, Abdullah H. MD*; Al Shammari, Nayf A.†; Al Sufyani, Mohannad A.† Autologous Fat Transfer for Breast Augmentation: A Review, Dermatologic Surgery: November 2016 – Volume 42 – Issue 11 – p 1235-1242 doi: 10.1097/DSS.0000000000000791