Physician Peel
Offered at our convenient location in Scottsdale, Arizona
Chemical peels are an excellent skin resurfacing treatment for patients who are looking for a way to greatly reduce signs of aging in their face or body. We offer a variety of chemical peels designed to smooth and rejuvenate a patient's skin: a peel can be tailored to address the unique needs of each patient's case. Patients who want to trade their advanced hyperpigmentation, scarring, or volume loss for smooth, full, illuminated skin may be good candidates for a stronger, deeper physician-grade peel from Dr. Andrew Wolin.
If you are sick of your dull skin, fine lines, or uneven skin tone, we invite you to call Dr. Wolin's office today to find out more about what a safe, expertly performed physician chemical peel can do to help you win your fight against skin aging.
What is a Chemical Peel?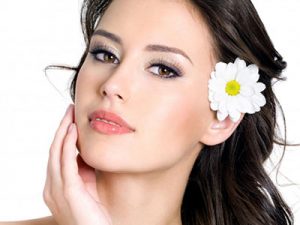 A chemical peel undoes the effects of sun damage and aging by applying a controlled formulation of chemicals to patient's skin. These chemicals safely but effectively encourage the upper, damaged layers of skin to shed. The skin which comes to the surface will be healthier, smoother, and more even-toned. A chemical peel is a highly tailorable treatment: Dr. Wolin takes great care to administer the right chemical peel for every unique patient.
What is a Physician-Grade Peel?
Physician peels achieve impressive skin rejuvenation by encouraging aged, damaged skin to peel away over the course of two weeks following a patient's peel. Due to the fact that this type of peel reaches to a deeper level of the skin, the treatment will not only greatly diminish the appearance of hyperpigmentation, sun damage, and acne, it will also stimulate collagen production within the dermis.
Physician-Grade peels should only be administered by an experienced, certified medical practitioner like Dr. Wolin.
A medium to deeper-strength chemical peel is an effective way to address skin tone, laxity, and texture issues, as well as achieve an overall healthier glow. A deeper, physician-grade chemical peel will not only resurface your skin, it will also improve your deeper skin health and make major reductions in signs of aging in your skin. While many chemical peels can be administered by an aesthetican or other skincare professional, a physician peel will employ more potent resurfacing chemicals, like phenol or Tricholoroacetic Acid.
Over the weeks following your physician peel, your younger skin, which will be fuller thanks to the increased presence of collagen, will work its way to the surface. Your skin will have a healthier glow, tighter elasticity, and better volume overall. Due to this increase in volume, a physician peel is a safe and effective way to smooth away lines around patient's nose and mouth, as well as crows' feet.
A chemical peel can achieve results at are just as impressive, if not more, than laser resurfacing and other skin rejuvenating procedures. Call Dr. Wolin' office to schedule a consultation if you would like to learn more about how a physician peel can take years off your appearance!
Before and After Photos
What Skin Issues Will My Physician Peel Address?
A physician peel can greatly improve the appearance and health of skin on patients face, neck, back, chest, scalp, and legs. A deep chemical peel is an excellent way to address:
Signs of sun damage
Acne and acne scars
Oily Skin
Hyperpigmentation
Fine lines and wrinkles
Large pores
Dull-looking skin
Candidates
Both men and women can see impressive anti-aging results with a professionally-administered chemical peel. Candidates who wish they had more even, tight, smooth skin will benefit from the skin resurfacing achieved with a deeper chemical peel. Patients who have have uneven skin tone, fine lines and wrinkles, or other skin imperfections which they would like to address may also be good candidates for a physician peel. It is important that patients be in overall good health and have an open mindset toward the results of their procedure.
Patients who have broken blood vessels or a more advanced degree of skin laxity may be better candidates for an alternate procedure.
Due to the fact that deeper peels often incorporate skin lightening, patients who have darker pigment in their skin may be better candidates for an alternative skin rejuvenation treatment. Once he has examined your skin, Dr. Wolin will recommend a treatment that will deliver your safest, most effective age-fighting results.
Patients who are pregnant or lactating should not receive a chemical peel.
These peels have a longer period of downtime required after the treatment. Candidates for a physician peel will need to take 10-14 days off from their regular schedule to complete their recovery period. Due to the fact that not every chemical peel is right for every type of skin, we invite our patients to complete a consultation with Dr. Wolin to determine their candidacy.
Consultation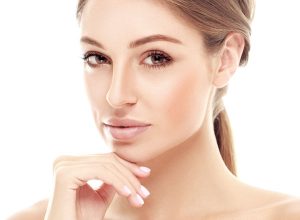 During your one-on-one consultation at Dr. Wolin's office, he will go over your medical history and medication use with you. You are encouraged to share your goals for your skin's appearance, as well as to ask any questions that you may have. After he examines your skin and assesses both your preferred recovery timeline and your desired results, Dr. Wolin will suggest a chemical peel treatment that will be best for you and your unique skin.
It is important to receive your physician-grade chemical peel from a professional who can deliver the peel that is right for your skin type, age, and level of elasticity. Dr. Wolin has the training and experience necessary to safely tailor your chemical peel to the unique needs of your skin.
If you would like to learn more about the impressive skin rejuvenation that our chemical peels achieve for our patients, call Dr. Andrew Wolin's office today to schedule your initial consultation.
Physician Peels
A physician peel is characterized as a chemical peel which uses a more powerful skin-resurfacing solution than the more mild chemical peels, resulting in a deeper peel and longer recovery. It is important to receive your physician peel from a medical professional with extensive experience administering this type of peel: while the outcomes of this procedure are impressive and rejuvenating, the chemicals used in these treatments should be administered with care and skill to avoid potential damage to patients' skin or eyes.
Croton Peel
For the last 5 years, Dr. Wolin has embraced a relatively new chemical peel preparation called the Croton Oil Peel. He has found that this peel produces an amazing improvement in the texture, color, and support of the facial skin, far exceeding the standard facial chemical peels. The peel can be delivered under local anesthesia and does not take longer than 15-30 minutes to deliver. The recuperation, from peel to makeup, is usually 10 to 14 days but this is dependent on the depth of the peel, which in turn is dependent on the amount of skin irregularity and damage.
A Croton Oil Peel, also known as a modified phenol peel, is a deeper peel. One of the major benefits of this peel is that is stimulates collagen production within the skin, which will improve skin volume and health overall. A Croton Oil Peel is particularly effective for reducing hyperpigmentation and age spots, as well as wrinkles such a crow's feet, furrow lines, or those that form in the peri-oral area around the mouth. Croton Oil Peels are also an effective way to smooth the appearance of the lower eyelids. In general, patients experience at least a 25% increase in skin tightness after their Croton Oil Peel. Some patients see as many as 15 to 20 years taken off their faces! Skin looks smoother, thicker, and younger.
Ultra Peel Forte
This treatment is for those with resilient skin. It rejuvenates the skin and improves the appearance of fine lines and wrinkles, while promoting an even skin tone. An UltraPeel Forte peel applies Tricholoroacetic Acid to the skin, a peeling agent that can penetrate to a medium depth of the skin in order to smooth and fill fine lines and wrinkles. UltraPeel Forte is an effective way to reduce fine lines and hyperpigmentation.
Recovery
Patients usually experience discomfort during the first week following their physician chemical peel.
Due to the fact that a physician peel is a deeper level of chemical peel, patients will need to take 10-14 days off from their usual schedules. During this time, patients' skin will be red, swollen, dry, and peeling. Bruising may occur for the first few days of recovery. The skin will tighten, and in some cases scab and harden before peeling further.
Dr. Wolin will speak with you about approved over-the-counter pain relief medications before your peel. You will also receive a topical cream to apply to your skin during your first few weeks of recovery, which will help with skin healing. Patients will be able to shower the day after their treatment.
After two weeks, patients skin will be in a calmer condition. Any remaining redness can be concealed at this point with makeup.
Patients are advised to avoid sun exposure in the weeks both before and after their chemical peel. Skin will remain red and sensitive to the sun for up to two months following your physician peel.
Results
As the redness and peeling in patients' skin subsides, they will notice that their skin is smoother, glowing, and more evenly textured. Thanks to the deep penetration of the peel, the skin revealed by your peel will be tighter and more volumized. This will effectively fill in your lines and wrinkles and give you a healthier, more youthful look overall.
While a physician peel requires a longer recovery than other types of chemical peels, the impressive results will be undeniable and last for years!
Cost
The cost of a patient's deep peel will depend on the type of peel the patient will be receiving and the degree of skin issues the procedure will address, as well as if they will be receiving additional cosmetic procedures from Dr. Wolin. Once you have completed your consultation, Dr. Wolin will tailor a chemical peel treatment plan to your skin's unique needs. You will receive a cost breakdown that reflects this individually-tailored treatment.