Aesthetician Peel
Offered at our convenient location in Scottsdale, Arizona
If you are struggling to turn your dull, rough, or uneven skin into a more smooth, radiant feature, you may want to consider resurfacing your skin with a Aesthetician's chemical peel. We offer a wide variety of highly effective peels that heal discoloration caused by acne, sun damage, and other sources of hyperpigmentation in order to create a more even skin tone for patients. Chemical peels also have the ability to tighten skin and stimulate collagen production in order to fill in patients' wrinkles and achieve a more youthful, brighter complexion.
You may have tried skin resurfacing in the past, but were unhappy with mediocre or short-lived results. By encouraging the upper layers of skin to shed, a chemical peel reveals healthier, even-toned skin underneath for results that will last for years.
Interested in revealing your best skin? Call Dr. Andrew Wolin's office today to learn more about what a chemical peel can do to smooth your skin tone, strengthen your skin, and erase your wrinkles.
Why Peel?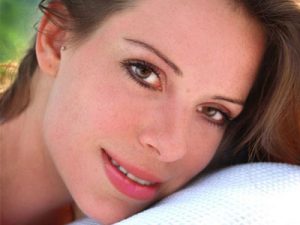 There are many non-surgical ways in which aged and environmentally-damaged facial skin can be rejuvenated. Many of the methods employ special chemical preparations to loosen the links between the skin cells and allow old, damaged skin to slough off. This technique is called chemical peeling of the skin. These peeling agents have been in existence for over the last 50 years and range from superficial skin exfoliation to a deeper, more permanent peel that stimulates collagen production to the support the skin. These deeper peels can actually correct severe skin wrinkling, erase pigmentary changes, shrink and tighten the skin, in addition to remodeling the skin's collagen support.
In one treatment, a chemical peel can achieve the impressive outcomes promised by other skin rejuvenation procedures, but with higher quality results and better longevity.
A patient who prefers a short recovery or to not apply chemicals to their skin may turn to a microdermabrasion treatment, which will resurface the skin by "sanding" it. A laser skin resurfacing treatment is often another option patients turn to to tighten and resurface their skin: this method may be an effective means of plumping and tightening skin, and for targeting specific skin irregularities, but it can take several treatments to see results close to what is possible with a chemical peel. While each patients' chosen skin rejuvenation treatment depends on both patient preference and Dr. Wolin's recommendation, chemical peels are consistently one of the best ways to transform loose, dull skin into youthful, tight radiance with just one peel!
PCA Peel with Hydroquinone and Resorcinol
This Jessner's peel will even skin tone and provide exfoliation for resilient skin types. It is most effective on sun damaged and thicker skin, and also excellent for treating active or cystic acne, asphyxiated skin, or issues that require deeper treatment. The PCA Peel with Hydroquinone and Resorcinol will both resolve active acne and reduce the appearance of acne scars and discolorations. Resorcinol, a flaking agent, and Hydroquinone, which lightens skin, combine with the active ingredients Lactic Acid and Salicylic Acid to make this treatment an ideal lighter chemical peel for patients who want to even the tone of their skin.
Before and After Photos
6% Retinol Peel
This advanced peel is for resilient hyperpigmentation and melasma. Patients who have moderate to severe pigmentation issues or sallow, dull, skin can brighten their appearance with a 6% retinol peel. It works to lift and improve discoloration for dramatic, visible results.
This treatment can be layered with the Hydroquinone and Resorcinol Peel for more dramatic results.
This treatment is spaced 4-6 weeks apart for optimal brightness. If you are looking for a way to strengthen your skin, even your skin tone, and reduce signs of aging, this peel is a good option for you.
Double Oxy Peel
This advanced treatment is excellent for resilient skin in need of exfoliation and circulation; those with sluggish, tired skin, due to environmental damage, aging and acne. A double oxygen peel will resurface the skin to promote better collagen production, as well as to allow the skin to deeply absorb oxy serums. Skin will renew more quickly, be more hydrated, and look younger and fuller overall. Some patients may want to complete 4 to 6 treatments, and receive an oxy peel monthly for maintenance to see their best results.
Illuminize Peel
The most gentle peel that you'll love for either an upcoming event, or if you just want to reveal the look of glowing skin. This is a good peel for patients who only have minor skin imperfections and want to see more healthy, radiant skin. Typically, there is no downtime and no visible peeling. It can be repeated every 2 weeks. An Illuminize Peel is so gentle that it can be used on patients of all skin types.
Vitalize Peel
This peel is suitable for all skin types and helps with the appearance of fine lines and wrinkles, acne and melasma. A Vitalize Peel will also even skin texture, as well as tone. You will receive a special skincare regimen that will reduce visible skin flaking after the treatment. Patients will see an improvement after one peel, but will experience best results after 3 to 6 Vitalize Peels, each spaced 3 to 4 weeks apart.
Your Consultation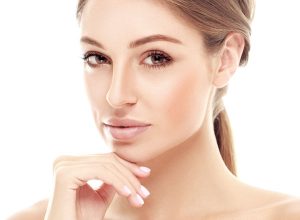 We offer a range of chemical peels to accommodate the differing needs of each unique patient's skin. Whether you are unsure what chemical peel is best for you, or you have a particular treatment in mind, Dr. Andrew Wolin will consult with you to determine your best skin rejuvenation option. If he believes you will see your desired results from a particular chemical treatment, or another method of skin rejuvenation entirely, he will discuss this option with you.
During your consultation, Dr. Wolin will assess the condition of your skin, as well as your medication use and lifestyle habits. Make sure that you share your goals for you appearance with Dr. Wolin so that he can tailor a treatment to your needs.
Once you and Dr. Wolin have selected the right chemical peel for you, you will receive instructions regarding how to prepare for your treatment. For example, if you will be receiving a deeper peel, you may be advised to stop using retinol products one week before your treatment. You will also receive personally-tailored instructions about what to expect during your recovery from your chemical peel.
Candidates for a Chemical Peel
Due to the fact that not every chemical peel is right for every type of skin, we invite our patients to complete a consultation with Dr. Wolin to determine their candidacy. Some peels, like the Vitalize Peel, are a gentle enough resurfacing option that most patients can benefit from it. Due to the fact that some of the deeper chemical peels incorporate skin lightening, they may not achieve the best results in patients with darker pigment in their skin. Patients who are pregnant or lactating should not receive a chemical peel.
In general, patients who wish they had more even, tight, smooth skin will benefit from the skin resurfacing achieved with a chemical peel.
Recovery
The length of your recovery after your chemical peel will depend on the type of peel you receive, the depth the peel reaches, and your individual response to the peel. For example, a deeper peel, like a Croton Oil Peel, may require patients to take up to a week out of their schedule before they are able to wear makeup to conceal any subsequent redness. Patients who receive deeper peels will experience swelling, which will become mild by the third day, and bruising, which will subside within two days to a week. The skin will shed during the first few weeks, allowing healthy, younger skin to reach the surface. Most activities will be resumable in two to three weeks.
Patients who receive moderate strength peels, like a retinol peel, will experience swelling and dryness over the first few days of their recovery, followed by skin sloughing over the next ten days. Most patients can enjoy the smoother, more radiant skin within two weeks.
Less intense chemical peels, such as an Illuminize Peel, require near-minimal recovery time.
Patients are advised to avoid sun exposure after their chemical peels, and wear sunscreen when in the sun. Dr. Wolin will be sure to share all the specific requirements of a patient's recovery with them before their chemical peel.
If you wish you had smoother, healthier skin that glows with an even, youthful skin tone, call Dr. Wolin's office today to learn more about what you can achieve with a professionally administered chemical peel.