Mommy Makeover
Offered at our convenient location in Scottsdale, Arizona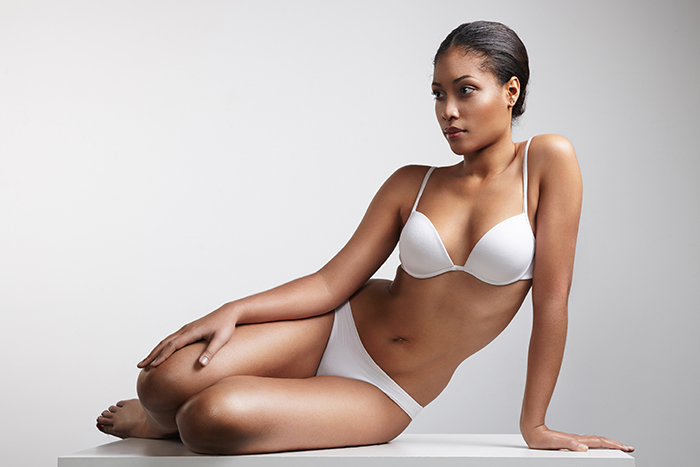 A mommy makeover is a surgical procedure package that aims to restore a mother's body back to its pre-pregnancy glory. Mommy makeovers typically utilize a variety of surgical methods such as breast augmentation, tummy tucks, and liposuction to create a more attractive maternal figure free from the ravages of child-rearing. Being a mother doesn't mean you can't look sexy. You deserve to look and feel like your old self again, and you will with a mommy makeover!
Keep reading to learn more about the benefits of the Wolin Plastic Surgery Center's mommy makeover procedures located in Scottsdale, Arizona.
Led by the rejuvenating hands of Dr. Andrew Wolin, a double board-certified plastic and reconstructive surgeon, his practice uses the latest techniques and equipment to grant his patients the power of beauty. Our patient testimonials are proof of this.
Contact us online or call now at (480) 945-8440 to get your consultation scheduled and arranged.
Stay up-to-date on any specials and events by following Dr. Wolin on social media. You can find him on Instagram and Facebook.
We look forward to meeting you and introducing your new self to the world.
About Mommy Makeovers
Today's mothers have a keen interest in nutrition, fitness, and a continued desire to retain a youthful figure are aging. As a result, postpartum reshaping has become a priority for many women.[1] Motherhood can be one of the most challenging and most thankless jobs ever. Your body goes through traumatic transformations in order to bring life into this world. Then you must endure sleepless nights nurturing your precious little ones until they are old enough to become sullen and self-centered teenagers. You more than deserve to treat yourself to a new body. This is where the mommy makeover procedure comes in. Studies have shown that a mommy makeover's combined methods are safe and effective when performed by a qualified medical professional.[2]
Benefits of a Mommy Makeover
Smoother, firmer tummy
Rejuvenated, perkier breasts
Increased feelings of confidence and attractiveness
More flattering clothing options
Fearlessness on the beach and during pool days
Having multiple surgeries at once takes the hassle out of scheduling them all separately
Removes stretch marks
Instantly noticeable results
Mommy Makeover Candidates
The ideal candidates for mommy makeover are recent mothers, obviously, but they are also in good medical health, at their default bodyweight, have finished breastfeeding, and have positive and realistic expectations and goals for their post-procedure body. Your candidacy for surgery will be determined during your initial consultation with Dr. Wolin.
What to Expect During Your Consultation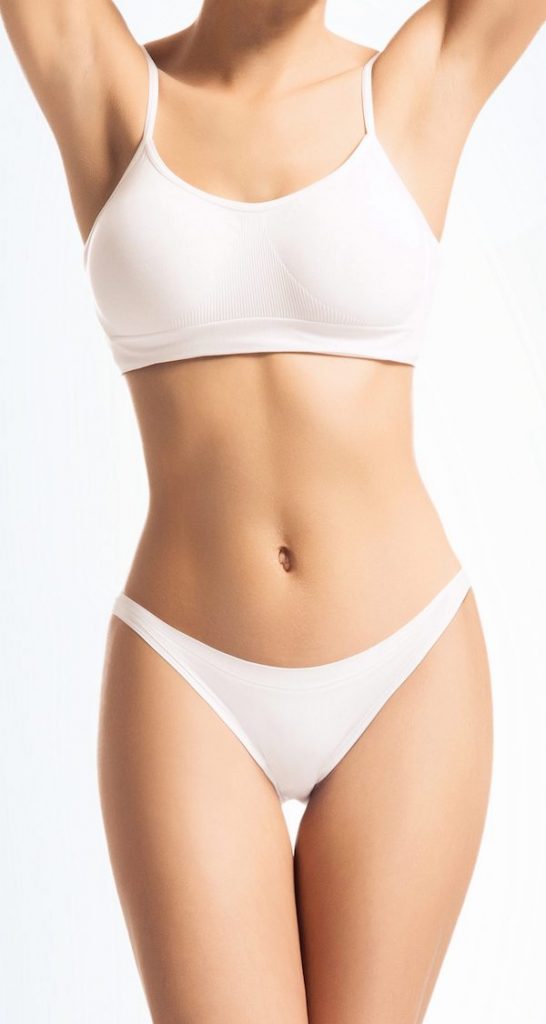 During your consultation with Dr. Wolin, he will ask about your general health. It is vital that he is aware of your medical history to determine if you are in a good physical state to undergo these procedures. You will need to disclose your current prescriptions as they may need to stop or be altered to ensure a healthy experience.
After Dr. Wolin has assessed your health, he will decide if you are ready for the procedure. Next, he will examine your body and take measurements and photos to ensure that he precisely understands your goal.
It is important that you voice all questions and concerns during this consultation. Bringing a list of questions and anything you are worried about is a great idea. This consultation aims to discuss your expectations, make sure that you are healthy for the procedures, and ensure you are feeling prepared for the results.
Click here or call now at (480) 945-8440 to contact the Wolin Plastic Surgery Center and schedule your consultation.
Preparation
While it produces desirable results, a mommy makeover is a serious process with a lengthy recovery time, so proper preparation is essential. You will first want to get all your prescriptions filled, stock up on post-care essentials like groceries and water, and prepare your home and bed for your post-procedure arrival. You will want to have a family member or recruit a friend to be on call for general assistance and in case of emergencies. Avoid smoking and consuming alcohol in the weeks leading up to your procedure.
The Procedures
Liposuction
Liposuction is a safe and highly popular surgical fat removal procedure that uses a blunt hollowed-out needle called a cannula that is attached to hoses connected to a suction device.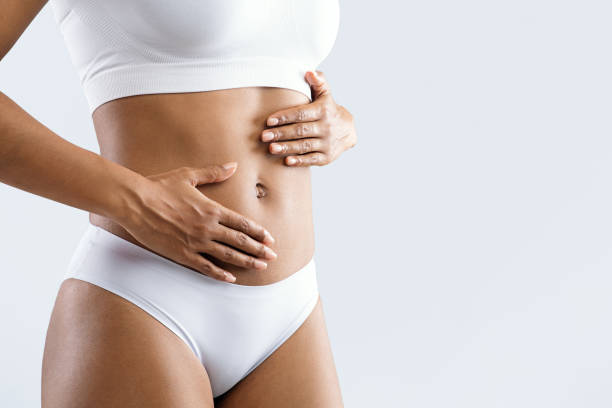 Dr. Wolin uses a state of the art technique called safe power assisted liposuction to gently break up the fat, remove the separated fat, and redistribute the fat which is left behind to keep the area as smooth as possible. The cannula is inserted into the problematically stubborn areas of fat and proceeds to sculpt the fat tissues out of the body, giving it shape and contour.
Tummy Tuck
A tummy tuck, or abdominoplasty, flattens the abdomen by removing excess fat and skin and tightening the abdominal wall muscles. A Tummy Tuck is a safe, highly customizable way to restore your body to a healthy, attractive shape.
Breast Augmentation
Breast augmentation is a surgical procedure that aims to reshape, enlarge, and repair a woman's breasts through either the use of implants or fat transfer.
Recovery
Since the procedures are all performed together, the benefit is that you only have to endure one recovery time. You will want to be delicate with your body in the proceeding weeks following your mommy makeover. Strenuous activities, including exercise and lifting your children, will be off-limits for at least the first two weeks of recovery. Listen to Dr. Wolin's orders for when it is safe to resume normal activities. Wear your compression garments to treat the resulting swelling until Dr. Wolin deems it safe to remove them.
Because a mommy makeover is customized to your body's specifications, you will need to arrange follow-up appointments with Dr. Wolin in order for him to assess your body's healing process properly. Depending on your healing, Dr. Wolin may recommend more recovery time or advice on how to enhance your recovery.
Results
Excluding another pregnancy or significant weight gain, your results should be permanent, though plastic surgery cannot stop the normal aging process.
For your safety and the most beautiful and healthy results, it's important to return to your surgeon's office for follow-up evaluations at scheduled intervals and for whenever you have any questions about your mommy makeover healing and results. Do not hesitate to contact your surgeon if you have any questions or concerns.
Corresponding & Complementary Procedures
Botox and Juveau Neuromodulators
Botox and Juveau Neuromodulators are the revolutionary injectable neuromodulators that relax the facial muscles, creating a smoother, more youthful appearance. Botox and dermal fillers are different techniques, but they play great together. If you are looking to revitalize your face, you don't have to choose one or the other. Ask Dr. Wolin about combining the two treatments.
Autologous Fat Transfer
An autologous fat transfer is a surgical technique where fat is taken from one part of the body and injected into another. The process involves extracting excess fat via liposuction, purifying it, and then reinjecting it into areas in need of improvements such as the face, breasts, or skin. It's also referred to as a fat graft or fat injection.
Facelift
A facelift is a surgical procedure that reduces wrinkles, lines, and sagging skin by removing unnecessary tissue. It also tightens the underlying muscles and gently re-drapes the overlying skin.
Rhinoplasty
A rhinoplasty, also known as a nose job, is a surgical procedure that can be performed on any part of the nose to increase or reduce its size; to modify the volume and shape of the nostrils, tip, or bridge of the nose; or to alter its slope or angle.
Cost
Depending on your specific treatment plan for your mommy makeover, pricing will vary. During your consultation, ask Dr. Wolin about the cost, and he will work through the prices with you and calculate the appropriate quote.
Don't forget to follow the Wolin Plastic Surgery Center on Instagram and Facebook.
We look forward to unveiling your new self to the world.
FAQ
What is a mommy makeover?
A mommy makeover is a surgical procedure package that aims to restore a woman's body back to its pre-pregnancyglory. Mommy makeovers typically utilize a variety of surgical methods such as breast augmentation, tummy tucks, and liposuction to create a more attractive maternal figure free from the ravages of child-rearing.
When can I pick up my baby?
Depending on your level of treatment, two to six weeks should be adequate before you start picking up your child.
Should I pursue a mommy makeover if I'm breastfeeding?
No, you should not get a mommy makeover if you are currently breastfeeding. It is best to wait at least six months after you are finished breastfeeding before undergoing any surgical procedures. Not only can the pain meds and antibiotics pass into the breast milk, but it is often best to allow the breasts to reduce in size as much as possible after breastfeeding has stopped to give the best results. Dr. Wolin can discuss the best time to schedule surgery in regards to breastfeeding.
References
Matarasso, Alan M.D.; Smith, Darren M. M.D. Strategies for Aesthetic Reshaping of the Postpartum Patient, Plastic and Reconstructive Surgery: August 2015 – Volume 136 – Issue 2 – p 245-257 doi: 10.1097/PRS.0000000000001410
W. Grant Stevens, MD, Remus Repta, MD, Salvatore J. Pacella, MD, MBA, Marissa J. Tenenbaum, MD, Robert Cohen, MD, Steven D. Vath, MD, David A. Stoker, MD, Safe and Consistent Outcomes of Successfully Combining Breast Surgery and Abdominoplasty: An Update, Aesthetic Surgery Journal, Volume 29, Issue 2, March 2009, Pages 129–134, https://doi.org/10.1016/j.asj.2008.12.002